Rising high
Award-winning manufacturer of platform lifts and home lifts Aritco Lift AB anticipates further growth as it continues to supply lifts for both the public and private market across the globe
Beginning operations in 1995 under the helm of lift experts, Aritco Lift AB (Aritco) was established with the simple idea of improving mobility anywhere via lifts. Having already taken accessibility to a new level, Aritco's founders used unshakeable dedication to the highest quality standards as well as longterm experience in the lift field to ensure Aritco rapidly progressed to the forefront of platform lift manufacture in Europe. "Since our foundation by industry veterans, we have grown into a company comprised of approximately 150 people and boast sales in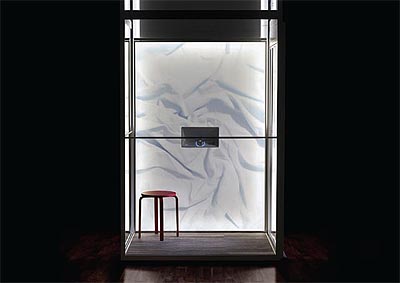 more than 40 countries. We manufacture and supply 3000 platform and home lifts per year from our factory in Stockholm, Sweden; from here we produce one lift every 32 minutes. We also have marketing offices in the UK, Malaysia, Thailand, China, the Middle East, India, Indonesia and Germany," begins John Löwbäck, Managing Director at Aritco Lift AB.
Today Aritco products can be found in over 25,000 buildings and private homes across the globe, adding aesthetic value to schools, offices and retail stores.
Proud of its strong emphasis on design, the company Aritco works closely with architects, builders, accessibility consultants, property owners and end users to glean valuable knowledge that it then incorporates into its lift solutions. This collaborative approach merged with a focus on high quality designs and innovation has ensured customers are provided with superior lifts that get them where they want to go.
A major milestone in the company's history took place in 2012, when Aritco made the strategic decision to make future proofing and modern living possible for all with its comfortable and elegant Aritco Home lifts. Understanding that every home is unique and that each customer's home is a special place for both themselves and their loved ones, Aritco offers clients the opportunity to adapt the lift to suit their home's interior and personal taste. Combining style and functionality for any house or apartment, Aritco enables customers to future-proof their homes or simply enjoy a modern way of life. Moreover, Aritco home lifts are space efficient, so the space required is no bigger than the lift itself.
The first lift to ever be uniquely designed for the home, the Aritco HomeLift has been primarily created to act as a piece of furniture that can either subtly blend into the interior or stand out as a spectacular piece of art. Available in five different sizes, the lift is also supplied in a range of colours, from anthracite grey to moss green. The smallest of home lifts available is the Aritco 4000, while the Aritco 6000 is larger and more versatile when it comes to appearances and styles. When it comes to the drive system, meanwhile, the Aritco HomeLift has a well-tested and reliable screw and nut drive system that has been developed and adapted to the requirements of a home environment; this ensures users enjoy a silent and smooth lift that offers a soft start and stop.
"We have invested some 50 million SEK into the new home lift; it is an enormous amount of money for us but it has resulted in a fantastic product, so we are very happy," says John. "This is a brand new lift that has been made 100 per cent for private homes; areas in which design is crucial and highly personalised. It is also a home where children will most likely try to play with the lift, which is why we focus a great deal on safety and adherence to Europe's strictest safety requirements."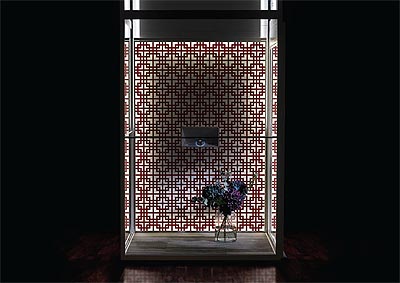 In fact, the Aritco HomeLift complies with the European Machine Directive 2006/42/EC by following the harmonised standard EN81-41; it also has CE marking, meaning it is a safe product in accordance with EC directives. With safety a key consideration throughout the entire process of developing the home lift, the company has developed the Aritco SmartSafety system, which includes smart doors that feel if something is in the way and, should there be, open automatically. It is also possible to lock the lift, which thus prevents children or anyone else using it. In the event of power failure, the lift will also run on batteries so the user can always lower the lift to the nearest floor and get out. Moreover, the lift is equipped with a function that prevents the batteries from discharging when the power in the house is off. Additionally, all Aritco HomeLifts have an alarm button that is connected to an autodialer that can be used to make emergency phone calls.
Recently launched onto the market, the Aritco HomeLift has generated attention and acclaim from customers and peers alike, as those seeking lifts are drawn not only to the high quality products offered by Aritco, but also the simple, easy to install, space friendly and cost-friendly benefits of an Aritco lift. Having already been awarded the Gazelle award for being one of the fastest growing firms in Sweden six years in a row, as well as achieving the AAA award for highest creditworthiness, this trend for success looks set to continue for Aritco.
With two markets to serve and an innovative new product on the market, Aritco is set to continue generating further attention and sales for its products over the coming years. "Our sales team is currently focusing on public access markets, such as schools, offices and other public buildings, as well as the private market, for people who want comfort in their homes," says John. "Our new home products have already generated demand in locations such as Asia, the Middle East, the UK and Germany; our products are sold through distributors who we assist with marketing and sales support.
"We want to continue to launch and market our new home lift over the next 12 months; looking further ahead, I think having your own home lift will be the next Jacuzzi, sauna or swimming pool," John concludes.
Aritco Lift AB
Products: Manufacture platform and home lifts