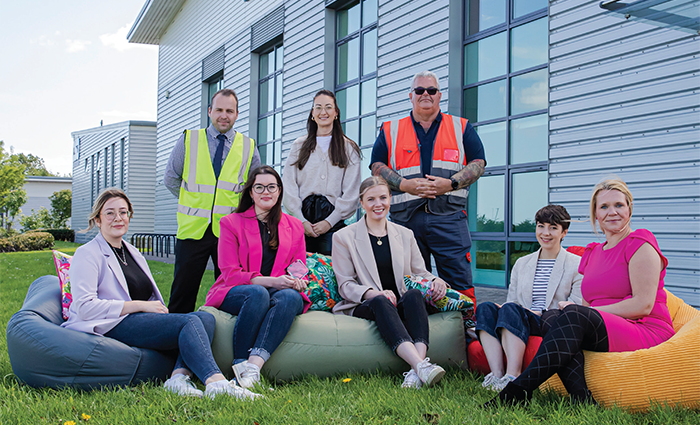 As Bazaar shifts its attention to European expansion, the industry waits to follow in its footsteps
We had a fledgling bean bag business that Jayne, my wife, literally developed from her kitchen table with the help of her parents," proudly opens Mark Dolder, CEO of Bazaar Group (Bazaar). "We started the company from a domestic property to get things off the ground and here we are 17 years on, in our third commercial premises. Bazaar, as we know it today, was formed from a genuine cottage industry."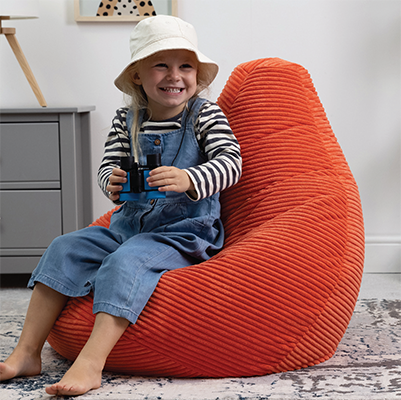 The business was founded in 2005 in Northumberland, where it is still headquartered today, and employs a team of 64 people across a range of disciplines. Bazaar has experienced significant growth over the last 17 years, and as a result, attracted the attention of Comhar Capital (CC), as Mark explains: "CC is a partnership between Neil Armstrong, Chairman, and private equity investor, and Managing Director, Craig Wilkinson. Their investment model is to finance businesses in which they see potential, with funds from Neil Armstrong's personal office. These are ultimately smaller companies that they can work alongside.
"We have received a great deal of guidance and support in key areas, as well as an insight into a more sophisticated approach to accelerating growth through refinancing which has been used to open a 4000-square-meter manufacturing and distribution facility in Hamburg, extending our UK capabilities into Europe. This is the first step in our aggressive European expansion project, to take us to the next level in terms of growing our operations." The facility will be primarily focused on meeting rising demand from the company's European customer base, and paves the way for pan-European operations.
Design driven
Bazaar is famed for being a top-of-the-range producer of unstructured soft-seating, and accessories for home, office and garden environments. The business is a key partner of e-commerce platforms such as Amazon (a top five vendor), eBay (100 percent customer satisfaction rate) and Wayfair (member of the preferred partner program), as well as its own websites. As Mark details further: "Primarily, what we do is still based around bean bags, where we see ourselves to be a category leader. We experience great seasonal peaks in this industry. Bean bags make great Christmas presents, alongside keep-warm accessories, such as cushions, throws, and draft excluders. They are also perfect for lounging on in the garden during the summer. Thanks to advances in technology since the turn of the century, bean bags aren't what they used to be.
"Unlike the early days, when Jayne solely managed the product development side of things, today, she offers consultancy advice to a team of expert product developers and technicians," he continues "While working to fulfil a brief, as with any similar production role, our team is challenged to constantly exploit gaps and opportunities in the market. We are really keen for them to combine new product designs and shapes with the latest fabrics and internal structures. Through exciting innovation, we have developed bean bags that possess real structure; products that can provide back and neck support with beans that appear to have the capacity to flow uphill, as a result of our clever designs."
The design element of the process is integral to Bazaar's continued triumphs, and something in which it takes great pride. The business protects its position in such a ubiquitous market through patents and the rights-ownership of many of its products. "Our tight-knit supply chain is incredibly efficient, despite operating on a global platform. Our manufactured bean bag covers are brought to our factory in Cramlington, where they are filled. In producing our filling, we expand granular-sized pieces of polystyrene into pellets, which are dosed into the bean bag cover prior to being shipped out to our customers. During the company's earliest stages of development, we took the stance to only sell products that we have exclusively designed and manufactured. This has remained the case, regardless of our growth, other than with regard to our specialist education B2B offering, Eden Learning Spaces."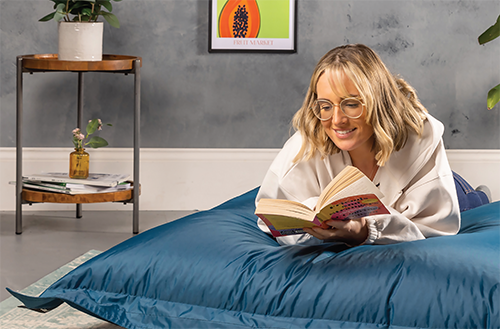 Bazaar cites teamwork as the key to its success, and it is at the heart of the company. It relies on a collective gathering of knowledge, creative energy, passion and collaboration to deliver its highly sought-after, soft-seating solutions. The business invests heavily in learning and development programs to keep its team members engaged and supported, with strategic direction being widely communicated to ensure everyone is clear on their contribution to its ambitious growth trajectory.
Vision and values
"During the early days of Bazaar Group, we had some choices to make." Mark elaborates. "We had to decide what kind of business we wanted to be; either one that extracts profits on an annual basis or an entity that invests over the long-term with the view of benefitting at the point of sale – we obviously opted for the latter. Once we achieved a certain size, it was our senior non-executive directors who really encouraged us to set out and communicate our values and culture that we wanted to create for our employees and stakeholders. We originally started with the old Marks and Spencers values of quality, service, value, trust and innovation. We then developed our own core values statement: We are proud of the way we do business and we create bright and inspiring solutions. We draw together all of our stakeholders to share in our courage and desire to lead. We aim to treat everybody the way we want to be treated ourselves. These are all characteristics that have descended from Jayne and myself, and which now form the basis of our recruitment process. We look for people who are talented and technically skilled, who also share our personal values.
Brand development
"Going forward," he concludes, "I would like to see us as a truly international business with a broader product portfolio, along with developing our distribution network, and strong contributions towards new sectors. We will continue to be headquartered in the North East of England and invest in the development of our talented team, while developing a larger territorial footprint, stronger brands and wider range of products."
www.bazaar-group.com