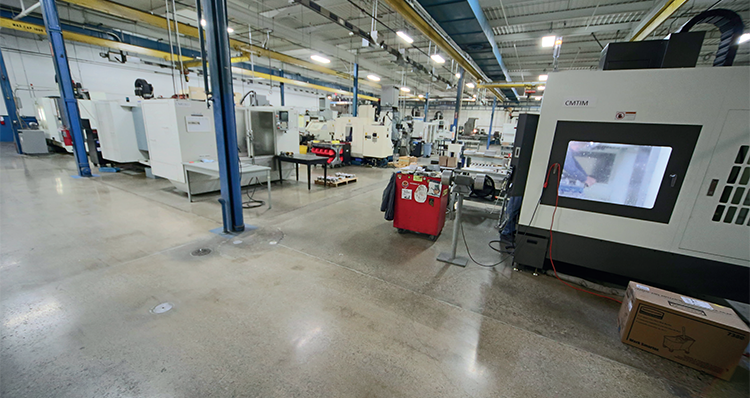 Beating the odds
Astro Manufacturing and Design has overcome the challenges that have permeated across the manufacturing industry over the past two years to continue to deliver world-class services to its customers
In 1977, Mike Watts Senior established a small tool and dye shop in Northeast Ohio. "He started Astro to help support businesses in the area. Now, his son, Mike Watts Junior, has been running the company for more than a decade, and we have come to be considered a prove full turnkey contract manufacturer," says Gary Santavicca, Astro Manufacturing's General Manager. Since starting out as a small company, Gary shares how Astro Manufacturing has grown to possess a range of services that include large CNC milling and turning services, sheet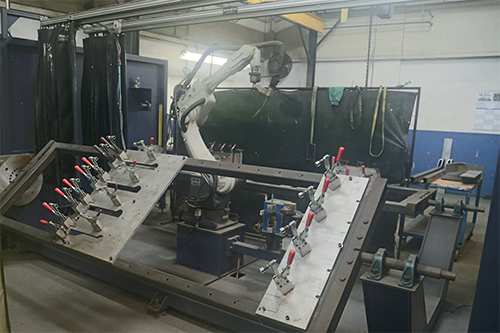 metal fabricating and welding, NADCAP MIL-Spec painting services, automation engineering services, assembly services, and much more.
To fill its catalogue of turnkey services, Astro Manufacturing operates from state-of-the-art facilities, and incorporates a trio of core elements to keep its name ahead of the game. "We currently have two buildings that cover over 200,000-square-feet. Our main building has three different machining areas to facilitate anything from five-axis machining, to bridge port general machining, and we have an incredible team that is very knowledgeable in how to program, setup and operate this machinery," he says.
"Our main facility includes our NACAP certified painting capability, which is critical for the military and defense sectors. We also have our design engineers, and an extensive assembly capability for assemblies, sub-assemblies and systems. Over in the other building, we consider that to be our fab shop. Here we have our fabrication sheet metal bending and stamping, as well as a fiber laser machine, waterjet and welding," he says.
Between the two buildings and their various capabilities, Gary adds that the third element to bolster the company's operation is its supply base. "Since our inception, Astro Manufacturing has taken great pride in the suppliers we choose work with. Our supply base partners give us the confidence we need to expand our capability beyond our own walls."
Transparent structure
The company is also particularly conscious of its environmental impact and strives to maintain a high level of greener practices across its operations. "We are very in tune with the EPA and its regulations. We recycle and handle our waste properly. Although, we are not a large organization that is going to be getting into sustainability investments outside of the company, we are doing the absolute best we can to keep our employees engaged in the issue of sustainability, and ensure that we leave behind the smallest carbon footprint possible," he says.
Diving deeper into the intricacies of the business, we learn from Gary that a balanced combination of best-in-class equipment, and a hard-working team is what keeps the wheels turning at Astro Manufacturing and Design. "People are the most important asset in any company, and we understand that. Our organizational structure is very transparent, and our operators on the floor have relationships directly with our ownership and the executive management team.
"On the equipment side, we don't have a huge amount of automation, because the ROI isn't there for our high mix, low to medium volume business. We don't have a need for high volume production lines to support the manufacturing of thousands and thousands of the same parts. Of course, we maintain equipment and upgrade where viable (we recently installed another twin spindle dual head lathe)."
On the topic of Astro Manufacturing's workforce, Gary takes time to share more on the company culture, and how the team was able to rally together to see itself through the turbulence of Covid-19. "With all the protocols and regulations that were implemented, I found it to be an incredibly stressful time, but we wanted our employees to feel safe and secure. As I mentioned earlier, transparency is at the core of how we operate and that was key in keeping folks aware of how we were managing the situation. It's standard operating procedure to give our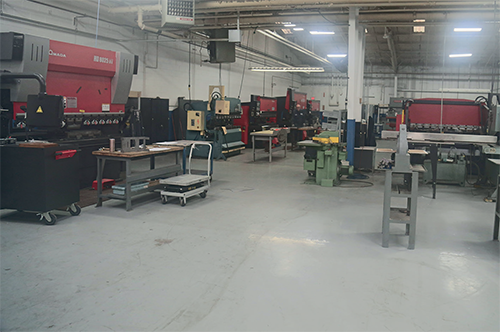 employees the opportunity to be involved with projects happening across the factory, continually checking in, and ensuring that they were being assisted in whatever way they needed; this, I believe, is crucial to ensuring that we remained a very tight knit group," he explains.
Future optimism
Now, as the peak of the pandemic comes to an end, Gary says the company is gearing up for 2022 to set the tone for a successful future, despite the challenges that lie ahead. "Accessing additional resources is the steepest obstacle for the company. Having been in manufacturing for 44 years, I never seen anything like this before, particularly when it comes to recruiting skilled labor. We have been looking for machinists for over a year, and we struggle to find qualified personnel. There are local large companies here in North East Ohio that have resorted to TV advertising to get employees, and I have never seen that in my life. Our biggest challenge for 2022 is to maintain on-time delivery with the resource allocation problem we are currently tackling," he says.
Despite the bleak obstacles ahead of the manufacturing industry, Gary believes in his company's resilience, a quality that was demonstrated strongly during the pandemic. "When Covid-19 began, we shut down for about a week until we understood what the best way was to move forward. Throughout the last two years, Astro has done a fantastic job of holding its own, despite the fact that our business has dropped by about 20 percent.
"Having said that, we have actually had 90 percent on time delivery regardless of the disruptions, and that has helped our business boom. Now, our business bookings are exceeding pre-pandemic levels.
"I feel optimistic about our future. I see Astro staying in this business for a long time, and we are determined to get the resources needed. We are making adjustments to the training side of our business to bring in newer folks and ensure that by the time some of our staff are ready to retire, we will have a stronger team ready to carry the baton for another generation of excellent manufacturing.
"Astro has over 40 years of getting it right; we can handle this. At the end of the day, our passion is manufacturing in this country and this region, and we have been a staple here in Northeast Ohio for a long time, and I expect we will continue to be for even longer," he expresses.
In conclusion, Gary shares his best wishes for manufacturing companies across the US, both in the contract and original equipment sectors. Astro Manufacturing will continue to offer the highest quality of products to ensure that it can provide excellent service going forward.
Astro Manufacturing
www.astromfg.com
Services: Manufacturing and design