Automotive Insulations Ltd
Drive for success
Part of the Autins Group, Automotive Insulations is entering a new phase of expansion after a period of rapid growth
With a history dating back to 1966, the Autins Group began operations as Automotive Insulations, a manufacturer of die cut noise reduction parts for a range of vehicles, and became well known within the automotive sector for producing parts for the original Mini. However, when major client British Leyland ceased production the company faced a challenging period before its fortunes turned around following a management buyout in 2006, as Paul Walker, Managing Director of Automotive Insulations Ltd, begins: "The current CEO Jim Griffin led the senior management team through a period of transition, developing a whole new business strategy. As a result, the Autins Group had a four-year period of rapid growth, which looks set to continue well into the future.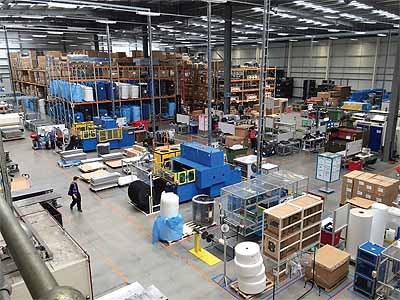 "Meanwhile, Automotive Insulations Ltd continues to provide acoustic and thermal insulation materials to the automotive industry as well as branching out into other sectors such as the apparel, building, rail, aerospace and marine industries. Ultimately, Automotive Insulations Ltd specialises in providing light weight insulation with improved acoustic performance primarily for the automotive industry."
Today combining approximately 50 years of manufacturing experience with state-of-the-art technology, The Autins Group has earned a solid reputation in the market for developing heat and sound solutions across a range of sectors such as automotive, marine commercial and industrial. Having achieved rapid growth and developed a strong foothold in new sectors, the ISO 14001, OHSAS 18001, ISO 9001 and TS 16949 certified group's portfolio of clients includes major blue chip firms including Bentley, Jaguar Land Rover, Honda and VW Group.
Within the group is founding company Automotive Solutions, German based Rheinland Insulations, Sweden based Scandins and Indian based Indica Automotive. Together the group forms a team of specialists in noise and heat management that can offer a complete solution to each customer's acoustic, thermal and NVH manufacturing needs, a strength that is enhanced through an ongoing investment in state-of-the-art equipment and the most modern technology.
Located at the group's headquarters in Rugby, the UK, Automotive Insulations is an award-winning market leader in acoustic, thermal, lightweight and NVH material and component manufacture. It is here that products used in vehicle engine bays, interiors, underbodies and exteriors with a new extended product range of pressed felt, heavy layer, cut foam, moulded light foam and PUR injection moulded parts as well as its traditional die cut and heat sealed parts for noise absorption and transmission loss are manufactured.
Proud to be at the forefront of the manufacturing industry, the company has ensured it maintains this leading position through an investment of approximately £2 million in new machinery as well as a new purpose built 61,000 square foot manufacturing and distribution site. Operating 24/7, these cutting edge facilities enable Automotive Insulations to undertake a diverse range of testing and manufacturing processes in-house. Moreover, the company's constant availability means it can respond to customer requirements in a quick and efficient manner, while also providing innovative solutions.
Commenting on these recent investments, Paul states: "Autins Group has invested over £10.4 million in new technology, equipment and premises in the past two years and the group now leads the way in several niche manufacturing processes including cut and seal technology, lightweight acoustic solutions and composite solutions, many of which are based at Automotive Insulations Ltd. The group has also recently set up a research and development facility, Autins Technical Centre at HORIBA MIRA Technology Park, which will enable Automotive Insulations Limited to test and refine materials in-house.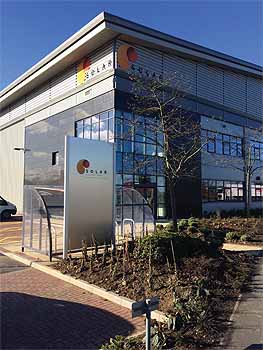 "As a result of this investment, staff numbers have risen from 40 in 2012 to 240 in 2016 and turnover has increased rapidly from £5 million in 2012 to £19.9 million in 2015/16, with further sales agreed that will enable the business to grow further."
Not a group to rest on its laurels, Autins Group has gone on to commission a £4 million factory in Tamworth under its new subsidiary Solar Nonwovens, which will focus on providing customers with the group's latest product Neptune. Using new technology from Korea, Neptune is a new high performance, lighweight and micro-fibre insulation material for the automotive market that will only available in Europe through Solar Nonwovens. As part of this major investment, the group has shipped over a new cutting edge machine from Korea, which was transported in 14 containers, with the goal of having a saleable production running at Solar Nonwovens by the final quarter of 2016 and full production of up to three lines in 2017.
Paul highlights the benefits of this major development in Autins Group's history: "By supplying a comprehensive package the overall result can be tuned to meet and exceed the customer's expectations and the production of our new Neptune product gives us the flexibility to produce custom grades of material weights with a range of surface materials to suit each client's requirements."
Benefiting from a strong foothold in the thriving automotive market, the Autins Group is in an advantageous position moving forward not only as the exclusive European supplier of Neptune but also as a group with a strong reputation for delivering cost effective, high quality solutions to customers. As it seeks to gain certification to UKAS in 2017 that will enable its technical centre to carry out testing for external companies and in-house research and development, Autins Group's goal of becoming the supplier of choice within the markets it operates is certain to become reality over the coming years.
Automotive Insulations Ltd
Products: Acoustic, thermal, lightweight and NVH material and components