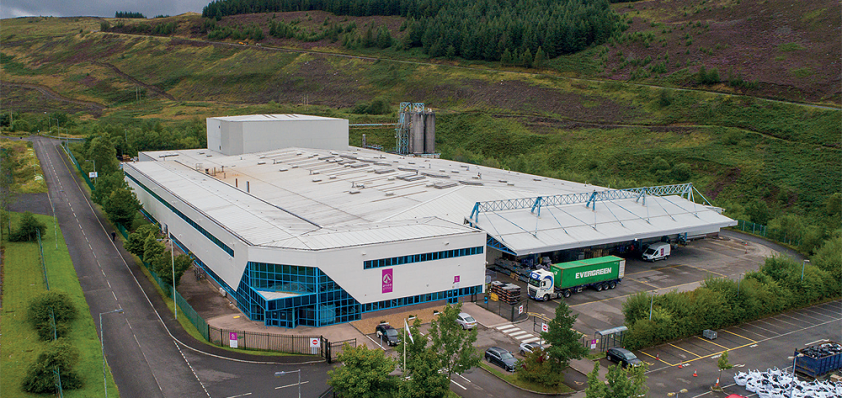 World-class service guaranteed
A multi-faceted engineering and manufacturing business, Avon Group has built its reputation on its passion for solving challenging problems and offering solutions that deliver tangible value
For Avon Group – a Bristol-based global leader in materials engineering and manufacturing – its appetite for growth, combined with a powerful mix of determination, drive and energy, has helped to guide it since its inception in 1979. Founded by Alan Rushin (originally as Avon Gasket Manufacturing), the business built its early success on the back of manufacturing a range of gaskets, seals and washers.
In 1997, the business was acquired by Alan's sons, Mark and James Rushin. "At the time, Avon Group was a small business that employed approximately 30 people with a turnover of about £2.5 million," explains Group Director, Mark. "We took on significant debt to buy out my father at that time, but were very enthusiastic and determined to grow the business. The death of my brother in a car accident soon after, was a significant blow but reinforced my determination, as the sole remaining shareholder, to continue to pursue our ambitious growth strategy."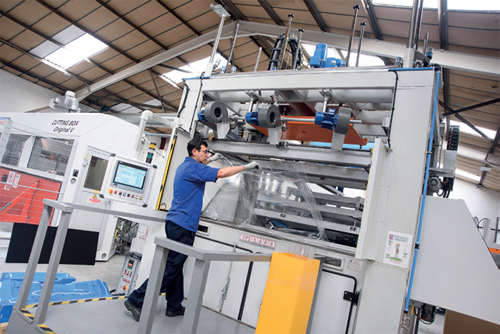 By the turn of the millennium, Mark had begun pursuing a strategy of acquisition and the most significant milestone, and the beginning of the meteoric growth journey, was the acquisition, in 2004, of PCR, a division of United Polymers, which was in administration. This also led to the subsequent acquisition of Crosslinks – another division of United Polymers, who had also gone into administration. They were based on a large site in Maerdy in the Welsh Valleys, formerly the site of a coal mine. "This acquisition proved to be another massive milestone for the company," Mark continues, "It was an immense challenge to turn around this business – one that took over seven years – but it was a huge learning experience and eventually created an exceptional business in a profitable niche market.
"I think the next major milestone was in 2015, when the business became materially debt-free. This was the culmination of having eventually cleared the debt owed to my father and the legacy of borrowings to achieve our rapid growth. This has also led to our ability to continue to grow the business without recourse to further borrowings, and to the two further strategic acquisitions we have made over the last ten months."
Today, Avon Group, in its broadest sense, is a collection of engineering and manufacturing businesses with diverse but complementary skills and capabilities. These primarily operate in a number of different market sectors, including aerosols, automotive, industrial, and technical foams. "We are now one of only two manufacturers globally that produces both cup and stem seals used in the manufacture of aerosol products," Mark states.
"These are highly specialized rubber seals that have to perform to very high safety tolerances. There are over 13.2 billion aerosols produced every year, and we are manufacturing a large proportion of these on a freehold site of 167,000-square feet in South Wales with world-class standards of manufacturing and quality control."
When it comes to the automotive sector, Avon Group excels in the design and manufacture of Noise and Vehicle Harshness (NVH) products which assist in reduction in vehicle weight, suppression of sound and vibration, improved protection, and cosmetic or functional improvements. Produced in a wide range of materials, these products are typically moulded, thermo or vacuum formed, die-cut, water-cut, laminated or bonded.
As Mark goes on to highlight, the Group is also a market leader in the design, manufacture and supply of a huge range of rubber, plastic, foam and composite products used in the manufacture of industrial products, machinery and household white goods. "These are high-end products with technical integrity, rather than simply 'widgets' and are used for applications as diverse as sealing (for liquids, oils and gases), heat protection and insulation, acoustics and vibration reduction, filtration and packaging. The production of such components with critical performance characteristics requires high levels of engineering design, materials knowledge and manufacturing expertise.
"The business also offers one of the most extensive technical plastic moulding facilities in the UK, supported by skilled design and tool making capability. The wider manufacturing capabilities across the Group also extend to rubber moulding, CNC, die-cutting, and lamination of both rigid and flexible materials. We also specialize in component assembly and supply of 'on-demand', factory-ready products."
Finally, Avon Group also has a specialist foams division which is one of the largest suppliers and converters of technical foam products in the UK. Here, it designs and manufactures products for a huge range of specialist applications, and has extensive materials expertise and manufacturing capability. The Group provides solutions as diverse as applications for acoustics, vibration reduction, sealing, filtration, heat protection and cleaning.
"Avon Group has an unrivalled breadth of expertise and manufacturing capability that competitors find hard to equal," Mark explains. "This enables us to build relationships with large customers who can see the financial and logistical benefits of reducing the number of suppliers they use by tapping into the extensive capabilities across the Group and using Avon Group as single source supplier. We work very hard to develop added-value benefits for our customers in order to secure mutually beneficial, long-term relationships. As a strong, independent, privately-owned business, we take a long-term view rather than seeking to win short-term financial gain."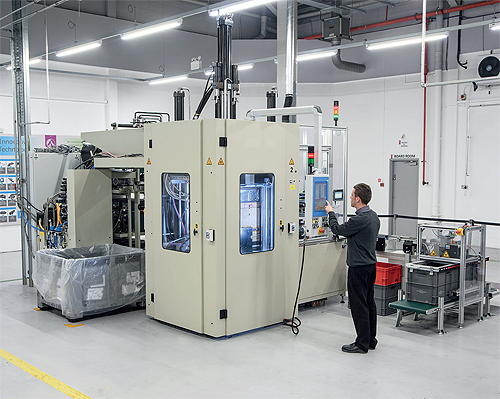 There are a number of other characteristics and traits that Mark believes help to set Avon Group apart from its peers. These include its proven ability to ride out periods of uncertainty and economic turmoil due to its resilience and financial strength. Its high levels of investment in all aspects of the business help it to maintain a competitive edge, and its ambition to always 'be the best' not just an 'also-ran' by constantly raising its own standards of quality and performance. Other facets of the business worth noting are its technical engineering design expertise, the depth of knowledge possessed by its people, its ability to develop new, innovative products and solutions to resolve customer problems, and its strong supplier relationships that have been built over a number of years.
Equally beneficial has been the Group's strategy towards acquisitions which, in late 2020, resulted in the purchase of two additional businesses; Edgewest in October 2020, and Scandura in December 2020. "Edgewest is a successful company producing high quality products, with a highly skilled workforce and a reputation for excellent customer service, so its values fitted with ours," Mark states. "The acquisition supports the capabilities of the Group, by building on the relationship with a key existing customer and creates a stronger market presence in the plumbing and bathroom products sector. We intend making additional investment in people, skills, infrastructure and machinery to make the business more efficient.
"Meanwhile, Scandura is the oldest established gasket manufacturer in the UK. Last year, we felt that the time was right to buy-out Scandura from its relationship with its parent group, OSL, as we believed it had complementary skills and capability in the specialist gasket field. The acquisition creates organic growth, increases our business footprint in the Northampton area, and paves the way for other acquisition opportunities."
With the addition of both Edgewest and Scandura, Avon Group now operates as eight autonomous companies, each of which possesses its own manufacturing facilities, with a combination of plant and equipment geared to a specific customer base. "We operate from over half a million square feet of production, storage and distribution space in the UK, most of which is now fully owned and has been brought up to a consistently high standard," Mark adds. "The commercial property forms part of an expanding Group property portfolio which also includes residential property.
"The Group is constantly striving to achieve a 'World Class' standard of manufacturing in all its operating businesses, and continues to make significant investment in new manufacturing equipment, new technology and manufacturing processes to increase efficiencies, improve product quality, reduce environmental impacts and improve margins. Our current focus is making investment in facilities and processes to increase efficiencies, such as in continuous cure extrusion, automated/robotic 'pick and place' technology, automated vacuum forming, automated cut seal tube production, and laser in-line quality checking and expanded laboratory facilities."
It would be remiss, however, not to also credit the sterling work of Avon Group's employees. As Mark affirms, it is their collective effort – supported by the Group's cultural values of 'Care and Pride' – that continues to support its ongoing success. "As employees of each of the Group companies, our people feel a sense of belonging to a local business as well as part of a larger group. This imparts a strong sense of pride, belonging and loyalty. We invest heavily in our people by providing training and career development opportunities, and we reward and incentivize from within. Many staff enjoy additional staff benefits including company cars, healthcare and free workwear.
"Staff across the Group are also actively engaged in social, community and charity work in their local communities, and this is very much encouraged by the business. We match-fund all achievements by staff to raise money for charities and good causes, and we publish a staff newsletter every quarter to keep staff abreast of developments and news across Avon Group."
In the short-term, the Group is focused on achieving a target of £100 million in profitable turnover in the next two-three years. Achieving this will require it to channel its efforts and 35resources into a number of areas including its sales functions, achieving overhead management and waste reduction goals, investing in manufacturing efficiency, productivity and automation, developing and scaling its board of directors and continuing to motivate its people. Meanwhile, specific projects that Avon Group is focusing on include the development of a laminated, vacuum formed and water-cut acoustic/NVH range of products for the automotive market, innovative new rubber formulas for aerosol cup and stem seals, and the creation of cutting-edge metal replacement plastic moulded products.
"The goals for the Group in the coming years will be continuing to build on the strong platform it has established for achieving global expansion and maintaining double digit growth. These will also include building a recognizable brand that will reflect our increase in scale and reputation as we grow," Mark concludes. "Having firmly established a good formula for business success, our next challenge will be to make Avon Group a truly great business."
Avon Group
Services: Industrial manufacturing and engineering
www.avon-group.co.uk