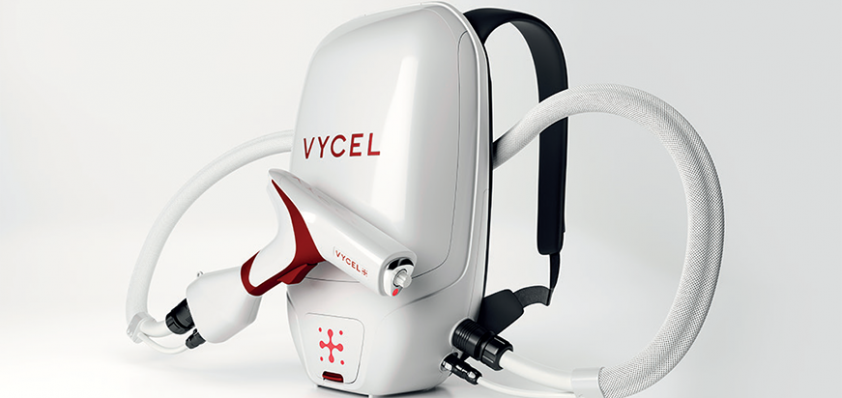 "Bunzl recognise the fundamental difference between sanitisation and disinfection provided by Vycel Electrostatic technology," says Vycel Founder and CEO Ken Parker.
"Vycel is providing 'Michelin-starred' disinfection standards of commercial kitchens for corporate environments. If we are now being told we all need to learn to live with the virus, we can't safeguard ourselves, employees and loved ones against future lockdowns or further restrictions with a mop. We've got to get serious about protection. Rapid-to-deploy Vycel electrostatic disinfection technology is the answer."
According to Vycel's Chairman of the Advisory Board, Marcos Angelini, the former VP of Homecare Latin America for Unilever, the pandemic has made the business environment volatile and unpredictable, but also disrupted communication and teamwork. "Companies that properly protect their staff can bolster job satisfaction and performance," he says.
Vycel provides certification adhesives which are being displayed in office environments that use Vycel to protect their staff. "Ultimately, there is a fundamental breakdown in terms of understanding the difference between cleaning and disinfecting in the corporate sector," stated Ken. "Vycel in partnership with Bunzl is changing all of that."