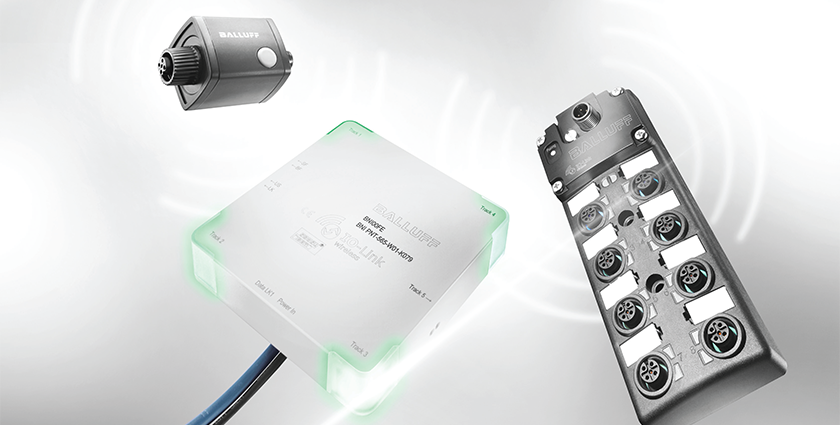 A century of solutions
Balluff is a globally positioned, fourth-generation family business that specializes in the design, development, and manufacture of cutting-edge sensor and automation solutions for industrial settings. Headquartered in Neuhausen auf den Fildern, Germany, technological innovation and progress have remained the company's methodological and ideological anchor for more than a century.
Indeed, 2021 marked a hundred years since the company was first set up by Gebhard Balluff as a small repair workshop in Baden- Württemberg. Both Balluff and its products have come a long way since then.
The workshop soon gave way to a handicraft business for turned and milled parts, before the 1950s saw the company transition to a medium-sized firm manufacturing electrical switchgear products for the machine tool industry. Technical advancements over the next few decades led Balluff to produce inductive proximity switches, the first RFID systems, as well as magnetostrictive transducers and magnet-encoded position sensors. Today, Balluff leads the way in intelligent automation systems and is driving progress in digitization through groundbreaking software and automation solutions.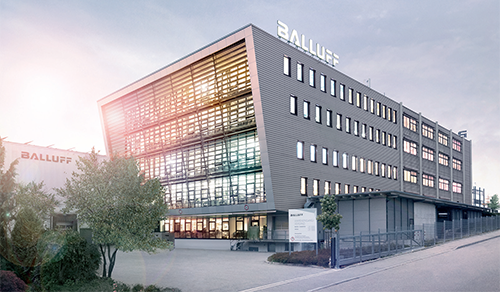 As its line of products continued to advance and expand, so too did the company's global footprint. Balluff established its first Austrian subsidiary in 1971, and soon after expanded into the US in 1985, before establishing its own production site in Hungary in 1986.
Though a strong start, the company would sustain this growth strategy over the coming decades and end up dwarfing its initial footprint; what was once a diminutive workshop has metamorphosed into a truly global company. Balluff now employs over 3600 people in over 60 countries around the world.
Yet 2021 was not merely a cause for historical celebrations. With total sales of 504 million euros, the sensor and automation specialist achieved a record result within that financial year.
Across the group, sales were up from 410 million euros the previous year, showing an impressive 23 percent growth. One key driver of this increased yield was the company's Asia Pacific region, where one of Balluff's two major production sites (one in China; the other in Hungary) is located. In China, sales skyrocketed by nearly 40 percent when compared to data from 2020.
While, of course, surges in, say, the e-mobility market have spurred Balluff's unprecedented growth, it is important to remind ourselves that another fundamental factor behind that explosion in sales is the way in which the company itself operates. Namely, through family. "One of the main advantages of being a family-run company, when compared with firms that are listed on the stock market, is we have complete control over things like sustainability and our long-term orientation," contends Katrin Stegmaier-Hermle, Managing Director at Balluff. "We have more decision-making freedom to tackle things differently.
"I also believe that this involves employees; in our company, the team determines success or failure, and that fosters extremely strong feelings of togetherness," she continues. "It is one thing to write that on a poster but something else entirely to really experience a sense of unity in difficult situations. The values that have been passed down over the years give us security. The entire team at Balluff tackles challenges, including those that come from outside of the company, with a sense of openness and commitment. To work on a totally mobile basis during the pandemic was, needless to say, a new experience. But the team took ownership of that experience and worked with purpose."
Another challenge brought about by the Covid-19 crisis was – and still is – the difficult global supply shortages for electronic components. In order to keep the impact on its customers at a minimum, Balluff established a global task force in early 2021, connecting experts and specialists from various company divisions and assigning attainable production volumes that could be manufactured.
The company also quickly investigated additional sources of supply and developed product variants that were less reliant on scarce electronic components, thereby unpicking many of the constraints that disrupted supply chains had since thrust upon the company. "In the last 18 months, we have had to cope with an economic recession and the Covid-19 pandemic," reflects Katrin. "This was and still is a great challenge for us. The pandemic was unexpected and could not have been planned for. It was a real challenge – facing up to an unprecedented global health emergency while trying to find the best solutions for Balluff so that we could come out of it again – together. To put this in positive terms: we all developed very quickly."
That sentiment, as discussed previously, is evident in the data. Despite the economic and health challenges faced by Balluff, the company managed to record its highest ever sales rates in 2021, which was still very much in the heart of the pandemic timeline. "We paved the way for mobile working and Covid-19 showed us that it was a viable model for us," explains Katrin. "In my opinion, one positive outcome of the pandemic was that, as a global company, our international colleagues were all thrust together via online communication and, as a result, are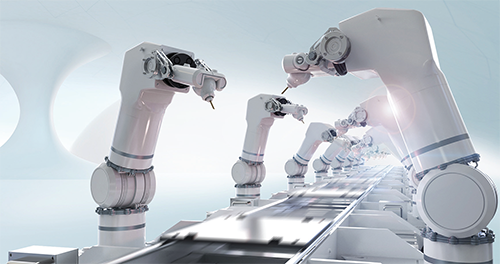 now closer than before.
"Instead of moving on, we are taking the experience of working through the pandemic with us into the future," she goes on. "More specifically, the lessons we have learned are being carried forward into our new building in Neuhausen. Firstly, we have clearly demonstrated through the start of the construction work that nothing has changed in our commitment to the plant and our aspiration to offer modern working worlds for our team. Secondly, while we are all naturally looking forward to more social contact, we understand that remote working represents increased flexibility for many employees, and we intend to fulfill that by striking a balance with regards to this workplace going forward."
Steering companies out of the economic downturn brought on by the pandemic and toward the plurality of prospects offered by digital manufacturing, Balluff is laying foundations for factories of the future. Once more, though, the path of that progress finds its roots in how the company pivoted throughout the Covid-19 crisis.
As Hubertus Breier, Senior Vice President, Head of Technology at Balluff, tells Manufacturing Today, an incubator program was launched in 2020 to cultivate in-house start-ups and thus accelerate the development of new business concepts with customers. One successful product to come out of the scheme was the Portable Monitoring System (PORTABLE). "The main difference between other electronic development companies and Balluff is that, instead of sending projects and start-ups outside of the organization, we are utilizing our own team to develop them," he observes. "We start with the discovery phase, where a value proposition is made, and we can then decide how that particular innovation will be introduced to the market, allowing us to quickly run customer-focused tests.
"Then we move onto the real validation phase," Hubertus reveals. "Here, the wheels begin to turn regarding the development of a product. By carrying out these processes internally, we are adding value to our offering; it shows that we are creative and have the ability to think outside of the box. Portable, a system which utilizes a standard IO-Link to communicate and transmit data between the life signals of industry equipment (a ventilator, motor, gearbox) and a cloud-based dashboard, was born out of this incubator scheme. We learnt an awful lot and created an incredible product in the process."
While a centenary and record sales are certainly a cause for celebration, Balluff does not intend to rest on its laurels; instead, the digital manufacturing pioneer intends to keep blazing new trails long into the future. "From a technology perspective, we have lots of new and exciting products in the pipeline, and we will continue to promote recent launches like the IO-Link Wireless, which is an absolute game-changer, especially in the robotics space – an area that will only get bigger in scale," concludes Hubertus. "In the next five years, we will roll out more IO-Link networking innovations, supporting our conditioning monitoring features, and create more smart and accessible technology. We have many good ideas, but we do not intend to talk about them; rather, we intend to use them and systematically achieve the success they so evidently promise us."
Balluff
www.balluff.com
Services: Industrial sensors and automation solutions