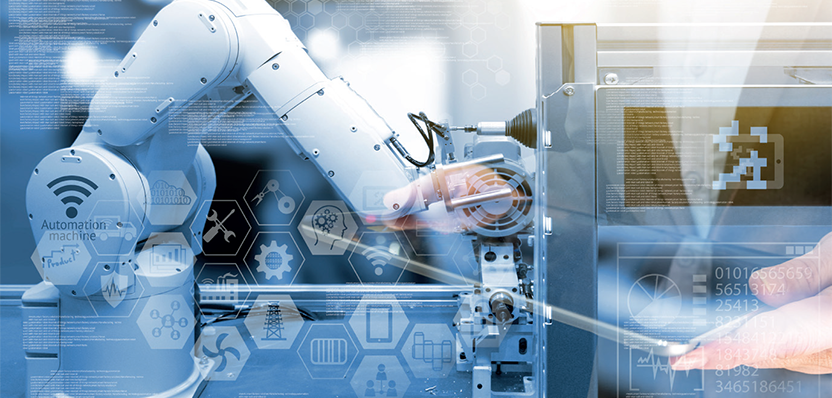 Supporting the factories of the future
The world of manufacturing continues to move at a remarkable rate of speed. Indeed, in 2021 the pace of change is arguably at its most pronounced in recorded history, and much of this is being driven by the modernization and digitalization of manufacturing, which in itself is helping to pave the way for the factories of the future. Whether these are referred to as Smart Factories, Connected Factories, or Visual Factories, there are a number of specialized businesses around the world looking to serve their future needs.
Banner Engineering Corp (Banner) is one such entity. A global industrial automation technology and solution manufacturer, Banner has spent the better part of the last 55 years serving the needs of its customers with smart, well-built products and custom solutions, with its portfolio today spanning sensors, lighting and indication, machine safety, industrial wireless, barcode and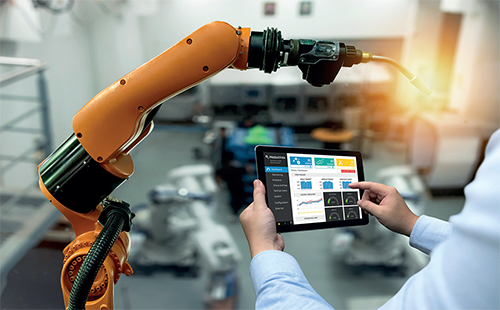 vision, industrial networks and smart I/O, and connectivity technology.
Dana Holmes, Banner's Senior Product Marketing Manager – Sensors and Safety – goes into detail as to how the manufacturing landscape has gradually evolved in recent times. "In the past, one of the prevailing characteristics of manufacturing spaces has been the use of what you could describe as being 'stand-alone' machines, so nothing was linked together, meaning that a lot of important data simply wasn't available. The result of this was that maintenance remained very much reactive, as opposed to proactive. Today, there is an overwhelming desire amongst businesses to eliminate downtime and improve efficiencies, and the best way to achieve this is by knowing exactly what is happening on one's manufacturing floor in real time, and being able to make better data driven decisions."
Dana's observations are shared by her many colleagues throughout the business. One such individual is Matt Negaard, Senior Director of Business Development – Industrial Wireless – at Banner. The company's wireless products connect remote assets, via Banner's Cloud platform with the people who manage them, enabling real-time monitoring and management of equipment, and conditions in difficult-to-access locations. Its monitoring solutions cover vibration, tank level, and temp and humidity monitoring, while product categories include wireless kits, IoT gateways and controllers, wireless sensors, nodes, push buttons, wireless indicators, and predictive maintenance tools.
"I have been dealing with products and solutions relating to the Internet of Things (IoT) for close to a decade now, and I can honestly say that the amount of return on investment that is happening within this space – particularly around things like predictive maintenance and asset condition monitoring – is at its highest level to date," Matt states. "Customers both large and small want to achieve the same goals as far as reducing downtime, improving productivity, and optimizing their operations. What is great about our approach at Banner is that while we provide a full stack of solutions and software while retaining a strong focus on being a hardware company. By intertwining our efforts in both spheres, we are able to create personalized, scalable solutions to move a customer's data from their machines to large infrastructures, as well as the Cloud, which helps to boost the throughput of their production lines and return their assets to greater health."
Sophisticated solutions
Banner's engineers throughout the business are focused solely on developing robust, effective products for the industrial automation space, and as Manufacturing Today has found in talking to several of its senior people, this extends across all of its product divisions. Product Line Director, Robb Weidemann, and Global Product Manager, Doug Pflaum, for instance both operate within Banner's lighting and indication business unit, which creates products such as industrial LED task lighting, LED indicators, Pick-to-Light devices, and Touch Button products.
"Just within the lighting unit alone, we are now seeing a dozen or more new products being launched each year to service the needs of our customers around the world," Robb explains. One of its popular arms, for example, is Banner's family of Pro products, which enable advanced capabilities and control throughout one's visual environment. The Pro Series programmable multicolor LED devices offer advanced indication of dynamic machine states, operator interaction, and process statuses. The Pro Series is ideal for those looking for advanced capabilities or flexibility above a traditional factory indicator light and has helped to change the way that lighting solutions communicate with operators.
For Doug, another solution of Banner's that is more than worthwhile highlighting is its Pulse Pro I/O technology, which utilizes Pulse Frequency Modulation (PFM) to digitally represent an analog measurement value from a sensor. By simplifying the connection between the sensor and an indicator or controller, Pulse Pro I/O solves a wide variety of applications where immediate visibility is necessary, and localizes clear feedback for fast visibility and response. "Solutions such as Pulse Pro I/O are perfect examples of providing customers with the means to do more with fewer resources," Doug states. "The challenges that exist today surrounding domestic and international labour shortages are not a secret to anyone, and products such as these are successfully helping customers and operators in busy, multi-faceted automation environments to respond efficiently."
On the sensors side of Banner's operations, Dana goes on to detail how the business has invested considerable time and effort over the last decade or more on its IO-Link sensors and indication systems. For anyone unfamiliar with IO-Link, it is an open standard serial communication protocol that allows for the bi-directional exchange of data from IO-Link supported sensors. Advantages of integrating such a system include standardized wiring, remote configuration, simple device replacement, advanced diagnostics, and increased data availability.
"This precise data that we can generate via IO-Link gives our customers insight into what is happening within their manufacturing space right down to the component level," Dana says. "What we are able to do with some of Banner's higher end sensors, such as our Q5X Series High Power, Multi-Function Laser Sensor and our Q4X Series Rugged All Purpose Photoelectric Sensor, is provide data relating to things such as the internal temperature or excess gain data to determine the minimum light energy needed for reliable operation. In the case of the Q5X series, these have a very high excess gain level to begin with, so even when the lens gets dirty it can still shoot its laser effectively, and what it and other sensors under the Banner name does is provide a wonderful example of how predictive maintenance solutions can significantly reduce downtime and increase productivity."
Multiple technologies
For Dana, it is her belief that Banner will continue to focus a great deal of its time and effort on devising additional means of providing its customers with this sort of predictive data and information. "The other big area that we have been honing our efforts on in recent times is our Safety business unit, where we have developed a solution, we call In-Series Diagnostics or ISD. What ISD is, is basically a communication protocol that makes it easy to access diagnostics data from devices in a safety system without special equipment or designated cabling. Users can also troubleshoot machine safety systems, prevent system faults, and reduce equipment downtime."
Banner offers a number of ISD compatible products including SI-RF RFID safety switches, SC10 Series safety controllers, ISD-to-IO Link modules, and 30mm mount and flush mount illuminated emergency stop buttons. It also has a device called ISD Connect, which is a compact T-connector that brings a non-ISD enabled device into an ISD system. As well as connecting conventional emergency stop buttons or safe mechanical switch contacts to an ISD chain of devices, the rugged design of ISD Connect means that it installs easily, with no assembly or individual wiring required.
Looking to what the years ahead have in store for Future Factories, and the manufacturing landscape in general, Matt shares his colleague's view of what some of the big areas of focus need to be moving forward. "There is a lot of discussion at present surrounding various digital trends, including things like how do we replicate insights for machines onto the Cloud," he says. "Where the challenge lies in facilitating such aims is in getting access to all of the necessary data, and it is not an understatement to say that it can be a truly herculean effort to just interrogate one's factory floor, harvest the data, and then do something meaningful with it. A lot of the innovation that we see happening today – and Banner is deeply involved with this – centers on getting easy access to factory floor data, either by examining existing equipment or by overlaying sensors. The anticipated result of this is the ability to achieve the smart delivery of said data to quick, fast, meaningful solutions that you can iterate on quickly and scale with confidence."
Matt continues: "More and more, I foresee that Banner is going to be brought in to provide such solutions for its customers. As such, we will continue to invest significant time and resources into identifying the next generation of technologies that we believe will cause a stir within the marketplace. We are currently seeing the early investment Banner made in Condition Monitoring and Wireless technologies bring in substantial opportunity and revenue."
Robb goes on to conclude: "We are extremely confident that the multiple technologies that we are adding across Banner's various platforms and product divisions are going to help us to further broaden the business' offering and assist in our customers' continued growth. They will also allow Banner to remain a partner of choice to those companies looking to leverage the considerable benefits that the factories of the future will no doubt provide."

Banner Engineering Corp
www.bannerengineering.com
Products: Products for industrial automation