Great outdoors
Boasting the most comprehensive product portfolio in the industry, Barrette Outdoor Living is a fencing, railing and outdoor living products manufacturer that has tripled in size over the last decade
A village beekeeper turned mayor and general store owner, Barrette Outdoor Living (BOL)'s Founder, Roméo Barrette, lived by the motto 'Let your imagination take you beyond your dreams.' This aspirational phrase helped to define the innovative, entrepreneurial nature of his business over the next decade, so that today, nearly a century since it was established, BOL continues to exceed expectations and change the face of the industry.
BOL is one of the USA's largest manufacturers of fencing, railing, decking and other outdoor living products. Still run like a family-owned private business, the company now employs close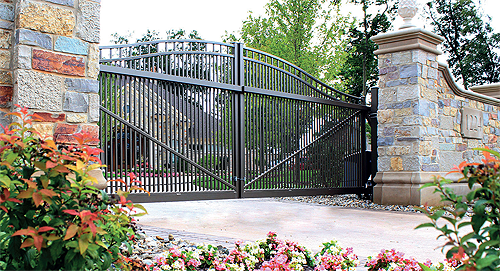 to 2000 team members across seven manufacturing sites. Speaking to Manufacturing Today, Vice President of Operations Gary Williams discusses the company's capabilities in more detail.
"At present, we have three vinyl extrusion facilities," Gary says. "One in Bulls Gap, Tennessee, which is our largest facility with 28 lines, and two smaller sites in Fredericksburg, Virginia, and Plant City, Florida. We also have two aluminum facilities – one in Brooksville, Florida, and one in Galloway, New Jersey – which focus on powder coating, fabrication and assembly. Flint, Michigan, is home to our injection molding factory, which produces a lot of custom brackets, caps and parts used at other sites for fencing products and decorative screens. Finally, we have a composite decking facility in Biddeford, Maine."
Benefitting from a skilled internal engineering unit, BOL designs and builds large amounts of its own equipment, meaning the company's production capabilities are highly custom. Additionally, the firm makes use of considerable automation and robotics to help eliminate some areas of manual labor, as well as increase efficiency and improve process flow.
"We have very strong continuous improvement activity in all our locations, which enhances OEE and reduces cost," Gary reports. "We are very innovative and entrepreneurial, and by that, I mean we are not risk-averse We value speed and efficiency, and yet, this is still the most people-sensitive place I've ever worked."
As Gary suggests, BOL's workforce is just as important to the company as automation and robotics. The firm's Chief Executive Officer, Jean Desautels, echoes this notion, arguing that, while BOL will always have expert manufacturing processes, people bring something extra to a business that robots simply cannot replicate.
"You can buy equipment very easily, but finding the right people for your business is super important, so it is engrained in our culture," Jean asserts. "We have what we call 'The Barrette Way' and we circulate that throughout the business with the support of three or four coaches who train people on how to have good, productive communication. We also run an enormous amount of wellness training, we are increasing wages faster than inflation and our organization is full of servant leaders. The era of taking employees for granted is over. We believe in a happy, stable workforce, where people have smiles on their faces as much as possible."
Headlined by a self-designed, in-house training program called 'Management of my Potential', professional development at BOL helps colleagues understand their egos, appreciate what makes them react, and learn about what motivates them. The four-session initiative is proven to improve teamwork, collaboration and decision-making in key moments.
"We have a real open-door policy and spend time encouraging people to listen," Gary adds. "Everyone knows how to talk, so listening is a big part of our training."
BOL's strong foundation, both in terms of cutting-edge machinery and a highly-skilled workforce, has enabled the company to not only triple in size over the last decade, but amass the industry's largest and most comprehensive product portfolio. Among the firm's most recent key products is a range of easy-to-use fencing, railing and decking products that can be installed up to 50 per cent faster than industry alternatives.
"We preassemble a lot of our railing and fencing systems so they are extraordinarily easy to install," Jean declares. "We have a decking line that uses a step-clip system that works almost like laminate flooring. Step-clip decking has proven to be incredibly important because we entered the decking world against giants, yet we've experienced extremely fast progression.
"We also use different plastic composites to increase rigidity compared to our competitors, as well as a host of mixed material systems. We are actually the only company providing different types of material in fencing and railing, such as a combination of vinyl composite and aluminum."
In 2020, Covid-19-induced lockdowns in the US and Canada led to an increase in demand for home improvement and garden design products as people began spending more time at home. BOL was one of the companies to benefit from surging interest in outdoor living equipment, and the firm's fencing and privacy screen solutions received a particularly significant boost.
"Two years ago, we launched a collection of two-foot by four-foot and three-foot by six-foot decorative panels that are incredibly popular right now," Jean reveals. "They are made of molded, reinforced polypropylene and are highly sturdy. Since the Covid-19 outbreak, people have been using three, four or five of these panels, instead of fencing, to create some nice privacy areas outside their homes. It feels as though we've discovered a whole new use for this application."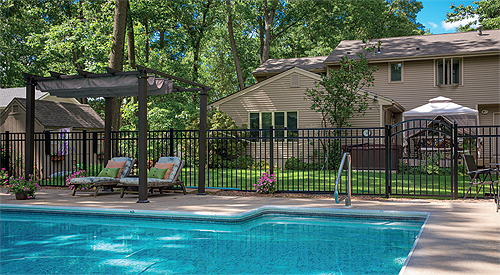 With three production facilities that run almost exclusively on recycled material, another key differentiator for BOL is the sustainable nature of its manufacturing operation, and in turn, its products. Each year, the company works towards waste neutral targets and, in recent times, has introduced solar power at its plants and dramatically reduced the amount of material it sends to landfill.
"All of our locations separate corrugated banding, metal, glass, plastic, and anything like that into different categories and sell those on externally, as opposed to taking them to landfill," Gary explains. "At two of our sites, solar power is projected to offset 8.3 million pounds of carbon and it's our estimate that this is enough energy to power about 4.5 million homes a year.
"Our environmental push is present across the organization, including through the purchase of scrap, the use of 50-70 per cent recycled aluminum, and the recycling of up to 97 per cent of our paint. We have agreements with lots of local utilities and nearly all of our locations have a closed loop water system, meaning we don't send a lot of processed water to municipalities because we recirculate it."
Thanks to its advanced capabilities, extensive infrastructure, resolute culture, and decades of experience, BOL is now in a strong position to grow into the future. Since 2007, the company has made over ten acquisitions, adding products and expertise along the way, and allowing the firm to become a true outdoor living provider. In 2020, BOL added Torquest and CDPQ to the owner's family.
"CDPQ is the largest pension administrator in Quebec and its main strength will be in giving us access to funds and financial support," Jean remarks. "We have always been private and never used much leverage in our business, but these guys are financial engineers and they are helping us with the financial side of things. They are really there to help accelerate our growth."
Major expansion plans are currently in implementation at BOL, and initiatives launched in May and June 2020 surrounding the increase of capacity at the company's extrusion plants are well underway. The business will also be pursuing an ambitious merger/acquisition target as it continues to search for new additions to its portfolio, particularly in the area of manufacturing locations that could help the firm reduce its costs.
"These are the two major initiatives we will pursue in the coming three years," Jean confirms. "We also have a new outdoor living product that I cannot discuss in detail right now, but it will certainly help with extending our footprint in the exterior systems space."
Barrette Outdoor Living (BOL)
Products: Fencing, railing, decking and other outdoor living products
www.barretteoutdoorliving.com