A warm reception
Celebrating 150 years of industry experience during 2016, Baxi is a highly renowned boiler manufacturer that is steeped in heritage
With a forward thinking philosophy inspired by a passion for business and earning life time customer loyalty, it is little wonder that Baxi has enjoyed 150 years as a leading specialist boiler manufacturer. The roots of the company date back to 1866, when iron moulder Richard Baxendale opened the doors of the fledgling business. An underfloor draught system for solid fuel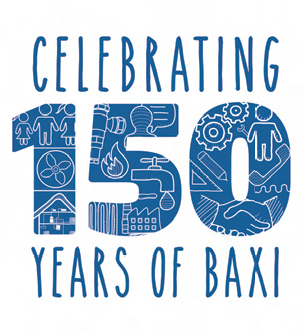 heating, launched in 1935, was the first product to bear the Baxi brand. By 1955 Baxi had established itself as a household name, with the company continuing to reach many important milestones throughout its history, including the Bermuda gas-fired back boiler in 1966, which revolutionised home heating; the UK's first domestic wall-hung micro-CHP appliance in 2010; the Baxi Ecogen, which was recognised with a prestigious Queen's Award for Enterprise and Innovation in 2012; and the launch of the Baxi EcoBlue range in 2014.
Since last appearing in Manufacturing Today Europe during April 2016, Baxi has continued to deliver the highest levels of customer service, which has enabled it build on its previous success. During October 2016 the company was recognised for its quality of service, taking gold in the 'Contact Centre – Small – Customer Loyalty' category at the UK Customer Service Awards. The team at Baxi fought off stiff competition from UCAS and Royal London Insurance to secure the award at a ceremony at the Park Plaza Westminster Bridge in London. "It has been a golden year for winning prestigious awards at Baxi this year, with the company winning awards for all parts of the supply chain. Further to the Baxi Customer Support Customer Experience Award, Baxi Genuine Parts won the 'Live Chat' and 'Service Provider' categories of the Top 50 Companies for Customer Service Awards, and were fifth overall across all categories and industries," reveals Baxi Managing Director, Paul Hardy. "We were also delighted to be named Wolseley's 'Supplier of the Year' for our work with the company across all par ts of its business and we won the 'UK Business Award for Digital Marketing' for our installer loyalty scheme. We have likewise been shortlisted for a raft of other awards this year, recognising excellence across all par ts of the business, from manufacturing right through to aftersales."
Baxi has also worked to enhance the suite of products and services that it is able to offer. As par t of its mission to earn customer loyalty by operating as a market leader in smart heating solutions, Baxi was the first boiler manufacturer to have its training courses approved by the Chartered Institute of Plumbing and Heating Engineering (CIPHE). This followed the completion of a £250,000 refurbishment of the company's Warrington Training Centre during 2015, which provides state-of-the-art classrooms and workshops. Baxi's other training centres in Dartford and Warwick, as well as its network of satellite centres, are also CIPHE Approved. Through these cutting-edge facilities, Baxi offers a range of courses, including training on boilers, and specialist courses on heating and hot water systems, heating controls, Nest, and the latest Government legislation.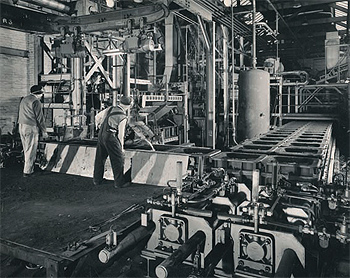 The development of the company's training programme followed extensive research and direct input from installers. "A few years ago we carried out extensive research among installers and heating contractors to find out what was important to them when doing a training course, what they thought of our training, what they liked and what could be improved. We were pleased to hear that they thought our trainers were the best in the industry, however, like most other training courses, they felt that too much time was spent on theory and not enough time spent getting their hands on boilers," Paul explains. "We took this research very seriously and our trainers completely rewrote all our courses so that at least 70 per cent of the time spent training is now spent working on live boilers. This has meant considerable investment in our training centres to ensure that there are enough boilers for delegates to work on. Since refurbishing our Warrington Training Centre in 2015, we have invested in more live boilers at our other training centres. We will be opening a brand new training centre in Cambridge in spring 2017 and have extended our satellite training centres to give us UK-wide coverage."
During October 2016 Baxi also launched a new range of boilers, Baxi 200 and 400 Combis. These new boilers offer innovative solutions to independent merchants. "Our innovative new boilers have already exceeded expectations and are selling very well. They were launched following 18 months of development in consultation with installers to make sure they met all our partners' needs. They are extremely light and compact, easy to install, straightforward to service and maintain and have the capability to be connected. They have been launched with a really creative campaign that has captured the imagination of installers and increased their engagement with Baxi." Paul concludes: "Like so many other UK manufacturing organisations, things have been very challenging around the EU referendum, because there is much uncertainty in the construction marketplace. Times are changing and we have to keep up with the pace of change. The 'Internet of Things' and connected homes technology will change our business in so many ways, and we have to invest in researching and developing products to match the market's needs."
Baxi
Products: Specialist boiler manufacturer