Furnishing the future
UK based Belfield Furnishings is one of Europe's leading manufacturers, wholesalers and distributors of upholstered furniture, beds, window coverings and caravan interiors
Since its establishment in 2002, the Ilkeston (Derbyshire) based Belfield Furnishings has grown significantly over the years to become the UK's largest white label manufacturer of home furnishings. Originally a designer and manufacturer of furniture and home furnishing products for the leisure industry, the business diversified its operations to become a significant player in the supply of upholstered furniture, mattresses, curtains and window coverings in the retail furnishings market. Today the group generates a turnover of £160 million per annum, employs approximately 1800 people and has built a reputation for its commitment to innovation, with an experienced and talented workforce and flexibility in providing solutions that suit each client.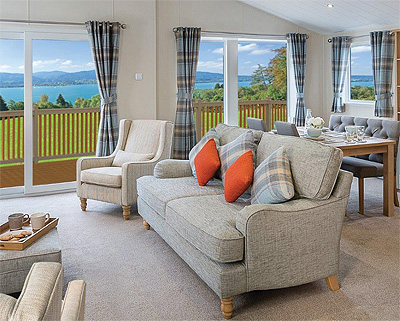 Having proven its capabilities in the manufacture of home furnishing products, Belfield Furnishings is a key supplier to leading high street stores in the UK, as well as caravan and leisure holiday home manufacturers. Longstanding partners of Belfield Furnishings include leading UK retailers such as Marks & Spencer, Next, IKEA, Furniture Village, John Lewis and Willerby Holiday Homes; for these organisations the company produces high quality own brand ranges.
Discussing the reasons behind the company's success, Stephen Hampton, CEO of Belfield Furnishings, comments: "Belfield Furnishings has grown rapidly over the last 14 years of our existence and we have established ourselves as a leading furniture and soft furnishings supplier to the retail and leisure industries, as well as being the largest upholstered furniture manufacturer in the UK. Virtually all products are manufactured in the UK, although some cut and sew production is sourced from Eastern Europe and Asia. Our key strengths are our design and development resource and our manufacturing capability, which enables us to compete at all price points in the marketplace and offer a complex range of products efficiently, within short lead times.
"The group's product offer ranges from upholstered furniture such as sofas, chairs, bedsteads and headboards, to mattresses and soft furnishings such as curtains – these can be both made to order and ready made – and cushions. We are currently seeing increased demand in all product areas, and continue to win new customers."
Divided into four business segments, Westbridge Furniture, Soft Furnishings, Duflex and Belfield Leisure, the group operates out of three large manufacturing facilities in North Wales, four large facilities in Ilkeston and a spacious facility in Castle Donington.
Established in 2004, Westbridge Furniture was set up and operates with a clear vision to develop the highest quality furniture, by the finest of craftsmen. It manufactures (under white label) sofas and chairs for the vast majority of the leading retailers in homeware and also under its own brands, Spirit, Westbridge and Elements for the independent retailers. This is the group's largest division and has seen annual growth of 15 per cent since 2012. It operates from 500,000 sq ft across the three sites in North Wales. Belfield is an extremely environmentally conscious business and Westbridge has the first UK Marks & Spencer Plan A accredited facility.
The Soft Furnishings division supplies a long list of blue chip retailers with manufactured curtains of superior quality, as well as cushions, fabrics, roman blinds and tie backs. Operating within a 75,000 square foot manufacturing space, the Soft Furnishings division is home to the ready-made curtain collection, which has been designed and selected to offer a diverse range of choice in both traditional and contemporary designs.
Meanwhile, the Soft Furnishings division also boasts a selection of more than 500 beautiful fabrics from around the world, which can be used to create an inspirational range of the finest quality made-to-measure curtains. An extensive array of cushions is also available to enhance the customers' home.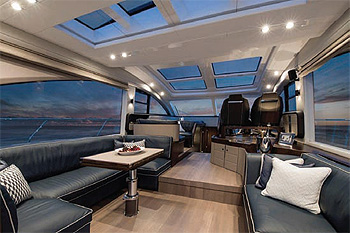 Much like the two aforementioned divisions, Belfield Leisure has made a name for itself as one of the UK's leading suppliers of caravan interior furnishings and caravan upholstery.
The Duflex business manufactures foam and pocket sprung mattresses and is a key player in the rapidly growing online market that more conveniently seeks a 'bed in a box' approach. As well as the growing online route to market, the manufacture and supply of its high quality mattresses goes to major names on the UK's high streets. "Duflex's mattress business is well invested with high levels of automation. We continue to embrace the use of technology, enhance our customer experience and our environmental impact across our business and are proud that each business division has its own dedicated and high quality management team and manufacturing facilities to do this," explains Stephen.
In addition to these locations, the group also has a wholly owned manufacturing base in Romania and a Chinese sourcing office; all facilities benefit from regular investments to ensure they have up-to-date technology in place.
As it continues to expand its business through design, quality and impeccable service, Belfield Furnishings' commitment to flexibility and innovation is certain to serve the company well as it uses knowledge in the latest trends, materials and manufacturing techniques to remain at the forefront of the home furnishings market. By listening to customers and developing products that enhance each customers brand values and thus ensure success in the market place, Belfield Furnishings too will cement its own success as a manufacturer to be trusted.
"Our ongoing large investments in our design and development resources, as well as our ability to offer exclusive designs to each customer with excellent levels of service, has been key to developing the partnerships we currently have.
"Moving forward, we plan to continue developing the business and gain further market share; there may also be opportunities for strategic bolt-on acquisitions," Stephen concludes.
Belfield Furnishings
Products: Manufacturers of furniture and home furnishing products