Injecting new life
Bema Kunststoffen is a modern processor of thermoplastics, working from facilities in The Netherlands and Bosnia-Herzegovina
Established in 1968, Bema Kunststoffen BV has developed over the years to become a stable and reliable partner for those requiring the injection moulding and vacuum forming of plastic products. Expanding into a second factory in Bosnia-Herzegovina in 2004, the Zierikzee, The Netherlands, based company offers design and moulding services thanks to its long-term expertise as a flexible, quality conscious and innovative processor of thermoplastics.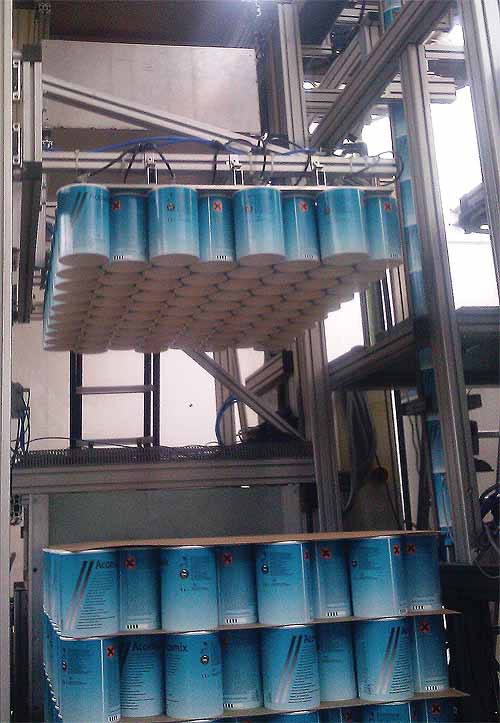 Able to take care of the entire process, from the initial idea right through to the industrialisation of its customer's product, Bema is open to close collaborations with customers thanks to its design department, modern facilities and dedicated team of employees. To ensure the utmost quality, it works with the latest 3D CAD/CAM software and has moulding presses with clamp forces ranging from 20 to 500 tonnes. Alongside these services, Bema has several supporting facilities such as lithography, ultrasonic welding, bonding and assembly.
"Since our foundation we have remained an independent company that focuses on the development and injection moulding of plastic products. Our main strengths are innovation, flexibility and a close proximity to the market; we are also proud of the partnerships we have formed with our customers," begins Bart Gravendeel, Managing Director of Bema Kunststoffen BV.
"We serve three market segments," he continues. "These are the paint market, packaging and technical moulding; out of these three the paint market is a core business area for us. Within this segment we focus on two niches, packaging for pigment paste (tinter, colorant) and packaging for water borne car refinishes, and serve both market leaders and smaller companies; these include Akzo Nobel and Valspar. The market is challenging but interesting, especially if you come up with innovative products that the market needs."
One such product within the company's portfolio is the LDV-n can, which is used to package up to one litre of pigment paste and has been designed for the refilling of colour mixing machines. With a moving bottom, just like a silicone cartridge, the paint can allows the user to completely empty it of paint; it also has an aluminium seal on the lid that can be removed manually, by placing the closed packaging onto a docking station or by using a can adaptor. This new packaging concept makes refilling the colour mixing machine far more simple, which thus results in a significant reduction in the risk or spills and increased efficiency.
Moreover, for easy of pushing the bottom through the can, Bema has designed and injection moulded the Paintpusher, an accessory that is used for pushing both the pigment paste packaging and the car refinishes packaging. It empties a can in one shot, much like refilling, and makes doing large and small quantities much easier; this product is suitable for both 0.5 litre and one litre packaging.
Proud of the company's focus on innovation, Bart highlights: "Our approach to innovation is both internally and externally driven. This means that sometimes we come up with our own ideas and ask our customers about their opinion; it also means that the market sometimes challenges us to find a solution to meet its demands. In this respect, we have developed packaging that attributes to our customer's CSR objectives by reducing waste to an absolute minimum and, in the meantime, making the operator's job easier."
Producing both in The Netherlands and Bosnia, the company has 24 mould presses and 18 people within its Dutch facility, while its Bosnia factory has 15 mould presses and 35 people. However, as market demand has increased over recent years, Bema made the strategic decision to invest and expand, as Bart highlights:"We have recently invested in four new mould presses, Aruburg, and the peripheral automation will be implemented in the next three months. Because of our growth we have also invested in a new warehouse close to our Dutch plant, we have also doubled our surface space in Bosnia since its establishment in 2010. We are also starting up a production under license in Mexico."
Other investments include 3D measuring equipment, a DeMeet 400 that offers possibilities for both tactile and visual measuring. The DeMeet 400 also allows the company's quality department to perform measurements that were previously impossible and will thus be used for measuring reports of new products; it will also provide quality control during production and the highly accurate measuring of mould parts.
Committed to its mission of keeping promises and, where possible, exceeding expectations, Bema maintains a focus on quality in all areas of operation thanks to its quality department's dedication to getting each product exactly in accordance to customer specifications. "We achieved ISO 9001 in 1996, MBO in 1999 and ISO 26000 in 2014. Today, both of our factories are certified ISO 9001," says Bart.
This is a key strength for the company as it has developed a strong customer base within the food, medical, defence and automotive markets, all of which require consistent quality and efficiency to the most stringent of standards.
As it continues to serve a diverse market, that includes stock-exchange listed multinationals, SMEs and those in the public sector, Bema remains committed to reducing the time-to-market as much as possible, while also controlling costs and offering a high degree of expert craftsmanship. To do this, it will further invest in new equipment, with the implementation of its four new fully automated production lines taking place over the next 12 months. Meanwhile, looking further ahead, Bema will seek further growth in the paint market through a new production facility abroad or a complementary joint venture.
Bema Kunststoffen BV
Products: Leading injection moulders and vacuum formers of plastic products