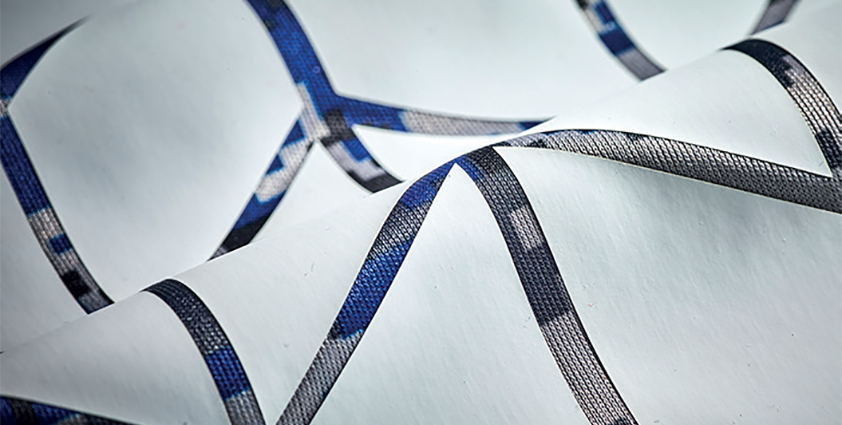 End-to-end expertise
In business for more than a century, Bemis Associates was a pioneer in the manufacture of innovative bonding solutions. Now, the company hopes to lead the industry towards a more sustainable future
Bemis Associates (Bemis) was founded over 112 years ago in Watertown, MA. Founded by the Howard family, the company began producing a chewing gum base for Wrigley, and natural latex-based hot melt adhesives for New England's shoe industry. More than 90 years on, and four generations later, Steve Howard took the helm at Bemis. Under his leadership, the company has grown substantially from a small manufacturer on the Boston outskirts, into a global leader in hot melt adhesives.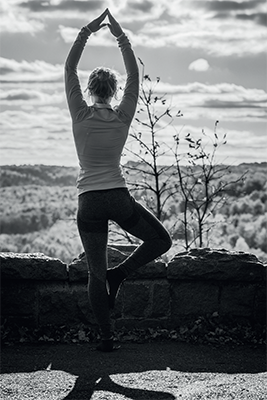 Today, Bemis manufactures a broad range of chemistries to meet a variety of bonding applications across apparel, industrial, and automotive. As Michael Johansen, President at Bemis explains, the company draws on its heritage and expertise to develop unique solutions to meet their customers' needs, a process he describes as "concept to commercialization."
"We leverage our deep knowledge and expertise to work closely with customers to understand their applications and manufacturing processes," he outlines. "Our design, product development, and materials science teams can then develop the right solution. This integrated service model is a key differentiator for us in our key target markets. And given our global footprint, we can help customers in the execution of these types of programs anywhere in the world."
Among Bemis's unique solutions is the SEWFREE® Eco-System, a service model of customized solutions and consulting services. It brings together the company's product experience in polyurethane, co-polyester, polyamide, and olefin chemistries, along with extensive process expertise in single- and multi-layer films, extrusion, coating, laminating, and slitting. Elevated functionality, 3D thermoforming, and the bonding of dissimilar materials, including leather to wood, fabrics to perforated hard plastics, or leather to metal, round out the package.
"What's key is that we're involved from the very beginning," Michael explains. "We're not just bringing a product to them, we're bringing creative design, and helping to bring that product to life." It's a model that Bemis delivers globally, with a footprint that covers multiple manufacturing sites in Taiwan, China, and Vietnam, along with primary manufacturing, design, and corporate headquarters in the US. "That's why we call it an eco-system," Michael continues. "It's an end-to-end environment."
It's a growing footprint, too – thanks to Bemis's recent acquisition of Protechnic, a French manufacturer of thermo-adhesives and decorative film printing solutions, based in Cerro de France. Founded in 1983, the company boasts 144 employees across its operations in France and Shanghai, with additional ventures in India and Israel.
"For several years, we've recognized the need to provide discontinuous adhesives for our customers," Michael comments. "Bemis and Protechnic have complementary products and technology, as well as a strong alignment in their corporate values and culture. It's an acquisition that will allow us to produce new and exciting products globally, and to introduce Protechnic products to the apparel, industrial, and consumer electronics markets on an international scale."
Driving Bemis's upwards growth trajectory is a heavy emphasis on research and development, built upon a method of channeling market and customer insights directly into needs-based project delivery. "Whether you're working with cotton, polyester, nylon, wool, aluminum, steel, wood, glass, EVA, or Kevlar, our adhesives work with a range of dissimilar materials that are generally challenging to bond," Michael tells us. "We push the boundaries with our customers on new materials, bonding and shaping them in new dynamic ways. Our product roadmaps reflect the latest in end-user, innovative material, sustainability, and usability market needs, tied closely with the technology trajectories of our customers."
Among those topics, the importance of sustainability as a particular focus for Bemis is something that's been underscored recently, with the launch of the company's Bemis Outdoor Fund. It's seen Bemis partner with organizations that educate on climate change, protect the outdoors, provide equitable access to nature, and which advocate for sound climate policy, with names including the Conservation Alliance, Protect our Winters (POW), Forest Park Conservancy in Portland, and more.
"Obviously, a lot, if not most, of what we do is plastics," Michael admits. "Our major focus now is, how do we start to reimagine and reinvent plastics? We're looking at the range of options available through which we can actually begin to introduce a more sustainable alternative to virgin plastic, and then make that the foundation of our business. We're already introducing that through some of our technology, working with upcycling startup Novoloop to reduce the carbon footprint of our materials, or partnering with venture capital firm Alante to invest in sustainable material technology, and become a part of their innovation community, giving us early visibility to a range of sustainable developing technology that aligns with our long-term goals."
As the world recovers from the economic and supply chain crises of the past two years, Bemis is anticipating a big year ahead. The company is on track for record growth, a product of its focus and investments amid the downturn. "Our organization went into Covid with the commitment that we would not just survive, but come out of it stronger, and we are now seeing the fruits of that hard work," Michael notes. "This year, we'll continue those big investments in our global footprint."
Bemis Associates
www.bemisworldwide.com
Services: Bonding solutions manufacturer