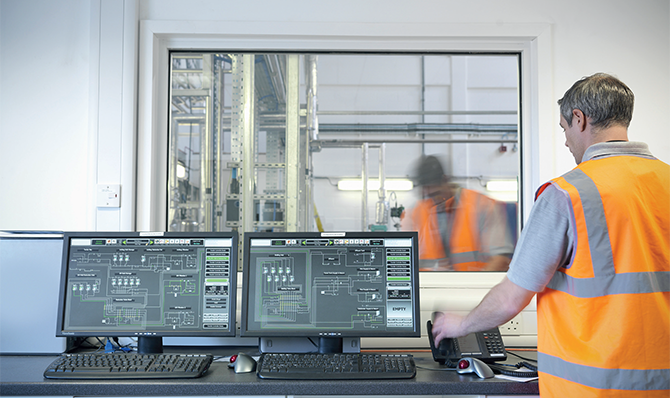 Next generation Engineering
Spurred on by its recent rebranding, a new CEO, and ambitious expansion plans, BGEN is bringing its world-renowned, multi-disciplined engineering solutions to a wider audience than ever
In August 2021, Boulting Ltd made one of the biggest decisions in its long and storied history. Having solved complex engineering challenges for more than 100 years under its original name, the company determined that it was time for a change. By the summer's end, Boulting was no more, and in its place, BGEN – an organization with the same celebrated capabilities as its predecessor, but with added ambition and a new lease on life.
"Before the rebrand, we had a very good reputation in the marketplace as a technically sound and highly reliable contractor, but we were seen as being a bit old-fashioned and lacking innovation. It simply wasn't true, but market research told us that it was definitely the way we were perceived," explains Executive Chair John Sugden. "We felt it was important to freshen up our image and that led us to the rebranding process.
"Settling on BGEN as our new name, we wanted to use the opportunity to reconnect to the market, as well as help people understand the breadth of our service offering. We are a very diverse organisation, but previously, we weren't very good at letting people know just how much we could do. For example, a customer might have been aware that we were in electrical contracting, but may not have realized that we have design and mechanical capabilities, the ability to perform switchgear manufacturing, and are very strong systems integration technology.
"The image change that has occurred as a result of our rebranding is enabling us to cross-sell our services to a much broader, diverse range of sectors and clients. People are realizing that BGEN is a fresh, modern, dynamic organization."
With a turnover of £120 million, and an ever-growing client list, BGEN has performed a number of high-profile projects over the last 18 months. The upturn has been encouraged, in part, by the firm's ability to capitalize on demand in the life sciences sector.
"We are currently working on a major project for a vaccine manufacturing facility in central England, as well as on a sterile manufacturing facility for a prestigious pharmaceutical client," John says. "Again, it's the service offering that keeps us popular. I don't know any other company that can self-perform such a huge range of services across the Mechanical Electrical and Instrumentation (MEI) contracting space.
"Second only to the life sciences market is our work with water companies. For instance, if a water treatment facility requires a whole new control system upgrade, as they do quite frequently, I don't think there are many companies outside of BGEN that can both design the control system themselves in terms of the computer software programming, manufacture all the switchgear, and perform installation. We are quite unique in that sense and that's why we are in the process of morphing with our diverse offering across a number of different sectors."
Expanding footprint
As a by-product of the upheaval caused by Covid-19, BGEN has recently adopted new remote working methodologies, including innovative methods of remote observation that use video links to guide onsite personnel. With the help of technologies like this, the company has been able to make savings and improve efficiency, whilst maintaining its long-standing relationships with distinguished clients during a challenging period worldwide.
"We have always been a repeat business organization," John states. "We build up long-term connections with clients and I think that has helped us over the past year or so because, even though we were unable to meet face-to-face, we already had good relationships with a lot of our customers, which made remote working a lot easier.
"Just as important as our relationship with clients is our relationship with staff," John adds. "During the pandemic, we did our best to engage with and involve our employees in what was going on and help them feel connected to the organization. In particular, as mental health came under the microscope across the country, we focused on employee wellbeing and the need to support people from a psychological perspective. As part of this, we installed a variety of interventions to make sure we were monitoring and managing mental health, as well as putting on webinars and brining in experts to teach coping techniques. It went well and we will look to continue with these avenues of support in the future."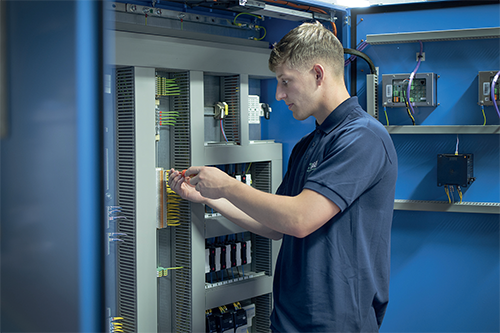 Arguably the most important personnel decision BGEN has made in recent times arrived hot on the heels of its rebranding, when the firm appointed new CEO Robin Whitehead. This was followed by a number of senior management changes, which have strengthened the business from the top, while ensuring that its core culture remains intact.
"Boulting was a family-run company, and both the family and shareholders were involved in the day-to-day management of activities," John reports. "The people who brought us all that success years ago are now coming to the end of their working lives, so the company has to learn to operate in new and different ways. For us, this will mean operating more like a modern PLC where you have shareholders and executives and the two are not the same, which is different to our past structure. Of course, it's hard to be working here without the people who made BGEN what it is today, but it's an exciting time to be a part of this company."
Part of the excitement currently felt around BGEN is a result of the company's rapidly expanding footprint. Following projects in Tanzania, Cameroon and Ethiopia, the firm recently opened a Nigerian office after a significant rise in demand on the African continent.
"Our Nigerian company is now in existence and will soon begin trading," John reveals. "Our work in the country tends to involve supervision and making use of our technical expertise, and that's why we have a designated in-country workforce to carry out these tasks on our behalf. A lot of Nigerian businesses have developed a deep client base and want to use more domestic labor because it is cheaper as you are not paying travel and accommodation fees.
"In short, we are trying to move our model out to Africa where we can use local agencies to deliver. It means African clients can still make use of our UK-based technical expertise, but with the opportunity for more flexible, low-cost solutions. We expect to do more global projects soon, and in fact, we have taken on contracts for the food industry in Rotterdam, as well as another project in Norway."
Aside from its expansion and ongoing business activities, BGEN has taken great strides in advancing its focus on environmental commitments in 2021. Alongside efforts to support the industry as it moves to more eco-friendly power generation, BGEN is providing engineering expertise to clients who want to install infrastructure for electric vehicles, as well as converting its own headquarters into a carbon neutral site.
"We have really upped our game to help establish ourselves as a more environmentally friendly organization," John remarks. "We plan to go carbon zero by 2030 and we have a roadmap that will help us get there.
"At present, we are investing hundreds of thousands into our head office in Warrington to make it a carbon neutral space. That effort includes adding different HAC systems, installing solar panels and wind turbines, and looking at different ways of flushing toilets.
"Many of our clients are also looking to go carbon neutral, so naturally, we want to help them do that with our skillset. For example, a lot of customers want to install electric charging points for their employees, which can be a huge undertaking for large businesses because the whole of your electrical infrastructure needs to be upgraded. Luckily for them, we can use our expertise in design and installation to ensure they have power where, and when, they require it."
In the next five years, with the help of John and his team, BGEN is likely to become an even better, more geographically diverse organization than it is today. Building on its solid platform in a number of sectors in the UK and abroad, the firm expects to grow its margins and further diversify its customer base so that by 2025, BGEN is a force to reckon with, worldwide.
"Adding to our large life sciences business, which I believe we will keep hold of in the decade ahead, I can see us moving into high voltage and low voltage activities and further growing our systems integration offering into sectors other than water and so making the most of our differentiator as a one-stop-shop that can offer a broader range of services to clients than our competitors," John declares.
"I don't think we will double in size in the next five years – I see steady, organic growth – but I would like to see better margins. Of course, the market is incredibly competitive, but by growing our margins we can reinvest in the company and that is something I would certainly like to do.
"In closing, our forward order book is looking very strong for the next 12 to 18 months, so that is quite gratifying, and in over the next three years we have strong grounds for optimism for growth. Ultimately, we've come through the pandemic as a better company than we were before. Everybody has learnt new ways of working and BGEN is a better, more efficient business for it."
BGEN
www.b-gen.co.uk
Services: Multi-disciplined engineering solutions