Bijur Delimon International
Plant reliability optimised – through Lubrication Management
Bijur Delimon International (Denco Lubrication Ltd) has recently launched its PROtLM (Plant Reliability Optimised through Lubrication Management) service…
Developed from the "Total Lubrication Management" model employed at over 40 manufacturing plants throughout the UK; BDI (Denco Lubrication Ltd) now offer a Condition Monitoring package to enable clients to take a more proactive approach to increasing efficiency and reducing downtime.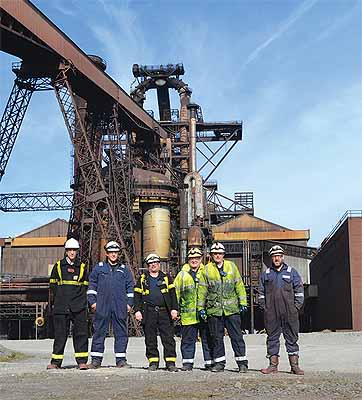 BDI has teams of lubrication technicians working across a wide range of industries including Steel, Power Generation, Cement & Aggregates, Paper Mills, Pharmaceuticals as well as Food and Beverage plants – adhering to a tailored lubrication programme. All lubrication technicians comprehensively survey and chart the plant, list and prioritise the condition of critical assets and then work alongside the lubricant supplier (whilst notbeing bound to them) to guarantee the correct grade and quantity of lubricant is applied to each and every component in a timely manner.
Lubrication Management Responsible lubricant use, storage and disposal.
Application of lubricants in measured quantities at specific times is the corner stone for optimising machine performance. This is achieved by compiling an effective lubrication program, delivered by a dedicated team of lubrication engineers, using an interactive electronic scheduling system.Best practice advice to ensure lubricants are stored and labelled correctly will mean that when they are dispensed there is little or no risk of contaminants being passed through the process.
Condition Monitoring Plant service life and reliability.
The purpose of Oil Analysis is to achieve the highest level of machine reliability & performance at the most economical cost to assess machine and component wear, levels of contaminants and the condition of the oil itself. BDI can offer a competitively priced service, based on average number of samples per year. Once analysed, the results are sent to the customer in a concise format with suggestions for remedial action and an alteration to the sampling frequency if required. Samples are taken using best practice to eliminate sample contamination and spurious results. Proprietary sampling points / equipment is also available for use in dirty / dusty conditions.
Lubrication Monitoring Equipment Consistent and accurate application of lubricants.
On large manufacturing plants with numerous assets, sometimes it is necessary to monitor the usage to check that all critical points are receiving lubricant. Electronic grease monitoring devices (for use on automatic systems) measure grease volume at multiple lubrication points. Upper and lower alarm functions can be set to check grease flow, system leaks or blockages, as well as under-or over-lubrication. There is a measuring device for every application from hand held devices, to automatic systems and wireless sensors for hard to reach equipment. Each system can be controlled via a dedicated control panel and the data downloaded to a PC via a USB device.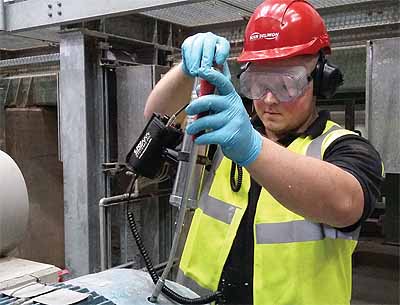 Vibration Analysis / Thermography Early detection & elimination of machinery failures
BDI have specialist engineers and equipment to perform on-site vibration monitoring of fans, pumps, compressors and other rotating / reciprocating equipment.They will take baseline readings and monitor on a regular basis to investigate and diagnose machinery dynamics and vibration issues. They will provide detailed reports and analysis of operational performance to the customer and suggest remedial action to ensure correct machinery set-up and alignment.
Thermographic images can be examined to locate and diagnose machinery 'hot-spots', bearing, seal and shaft problems and are particularly useful in investigating electric motors, panels and distribution systems.
Ultrasonic Inspection Equipment / NDT / Acoustics Safety-critical detection of weak spots and hidden corrosion.
BDI also perform Ultrasonic inspections for detecting costly leaks in air and steam pipework and efficiency of steam traps. With the use of specialist equipment they also carry out pipework and structural steel thickness measurement testing to highlight corrosion in process pipework. Ultrasound equipment is also used for manual greasing of bearings – ensuring the optimum amount of grease is applied.
BDI engineers will work in conjunction with customers Reliability / Planning departments to keep the plant lubricated, provide early warnings of the condition of lubricants and identify any sources of wear or contamination to maximise uptime and minimise unscheduled downtime.
Bijur Delimon International
Denco Lubrication Ltd.
TEL       (+44) 01432 365000
FAX       (+44) 0 1432 365001
EMAIL  info@bijurdelimon.co.uk
Ramsden Court, Ramsden Road
Rotherwas Industrial Estate
Hereford,  HR2 6LR UK
Offices in Hereford, London, Middlesbrough & Port Talbot