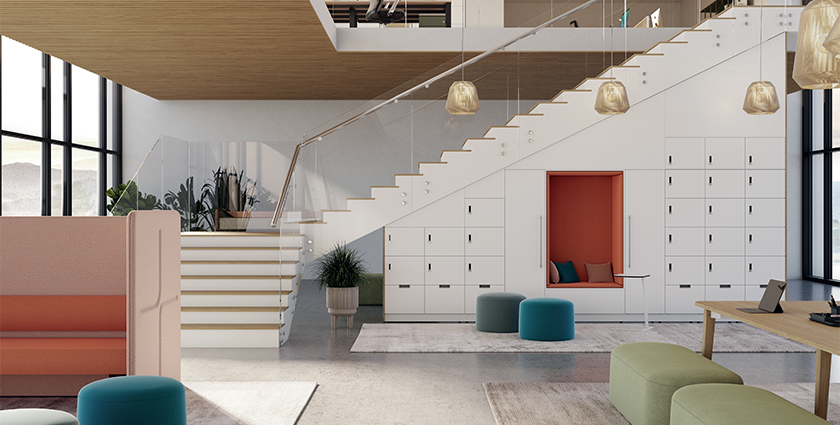 Furniture for a lifetime
For over 80 years, Bisley has delivered timeless, enduring office furniture designs to customers all across the world
With high-quality products that are made to last, Bisley has seen ongoing international success from its base in the UK. Known for its stylish flair and precision engineering, the company offers furniture that is both contemporary and durable. Having effectively adapted its offering to meet the needs of a changing workplace during the pandemic, Bisley now looks to expand its portfolio with innovative new wooden designs.
The last year has been an exciting one for Bisley. As Chief Executive Officer, Richard Costin, reveals: "Throughout 2022, we have invested heavily in the further promotion of our brand as a proud UK manufacturer. We have also diversified into furniture for the home office, further utilising our new retail website, which has been a really exciting area of growth for us.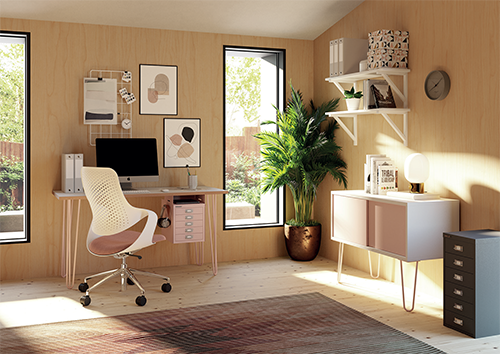 "Our subsidiaries across the globe have been brilliant – they have had to cope with the same types of challenges, and they have all achieved many great things using the same innovation as we have in the UK. We are now seeing many large projects, that were initially put on hold, starting to come back. In addition, our reseller customers have been proactive in redesigning the office layout to support the new way of hybrid working. Our product team has been extremely busy using a mix of wooden and steel components to design brand new furniture ranges.
"In terms of our product portfolio, lockers have been our fastest-selling item. They are available in both wood and steel, and the option of new smart lock technology allows the compartments to be opened using an app rather than the usual key, which has been a huge selling point."
Innovation in action
These accomplishments are the result of years of hard work for Bisley. In the face of adversity, Richard and his team were able to transform the company, and adapt its product portfolio to meet the needs of a rapidly changing work environment. "I became Bisley CEO in February 2020, just weeks before the pandemic struck and we were instructed to stay at home and not travel to the office.
"It was very difficult, especially when you consider that we are an office furniture manufacturer, employing over 500 people who could not perform many of their duties from home. Like so many businesses, we immediately closed the factory to keep our people safe.
"The immediate impact was a 30 percent reduction of order intake, but as our subsidiaries around the world were in different stages of the pandemic, the orders continued to come in. We decided to reopen the factory, but to phase the staff back to the factory in line with government guidelines, with as much social distancing as possible.
"I initially joined Bisley in order to help the business change, refocus, and diversify. Although the pandemic was horrible in so many ways, it gave us the opportunity to try and understand what the future of office furniture retail would be, and then make the necessary changes in order to become a part of that future. We focused on restructuring, design, innovation, and exporting our products across the globe to our subsidiaries and beyond.
"It was a pivotal time for the company – we were keen to develop our business strategy and client base, all while continuing to strengthen the Bisley brand. During the first lockdown, we evaluated our business and selling channels, and thought hard about how the working environment might change. I asked our design team to come up with new ideas, offering them free reign over all the products in our steel and wood factories. They came back quickly with some wonderful ideas, and the result of that is our Belong Collection," Richard details.
Being proactive and nimble meant that Bisley was able to thrive, even with the difficulties of a pandemic. As Richard asserts: "We have learnt many lessons over the last two years about our business and how quickly the market can change. It is imperative to react, and always stay one step ahead of what we believe our customers will need.
"Technology has been a major factor behind the transformation of Bisley; ensuring data is immediately available to employees across the business has helped support manufacturing, order intake, and profitability. We have gotten much closer to our staff, which means that we can now support them with their personal challenges, as well as their career progression requirements.
"We've continued to act fast and be decisive, further supporting our reseller partners using technology and providing exceptional high-quality products that continue to adapt and change at pace. For us, it's been an opportunity to see how quickly we can create innovative, high-quality products that meet our customers' needs. The team works hard, and with such a vast number of skills and talent, we are able to come up with really beautiful products that are made for life."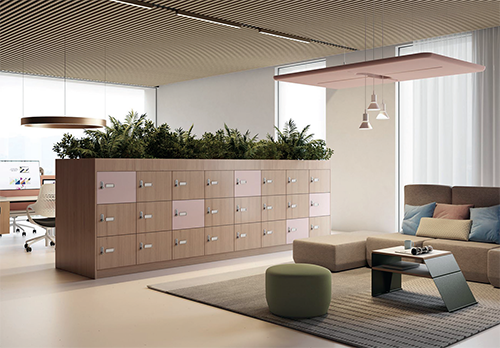 Remaining keenly aware of up and coming market trends allowed Bisley to make strategic use of the global eCommerce boom that followed Covid-19. As Richard enthuses: "We have created a platform, the Bisley Shop, that displays our products in a way that helps end users specify their needs and coordinate products with their home decoration.
"We have showcased our products in room-sets that feel both aspirational and achievable, allowing customers to pick and mix between colours and finishes that suit their style. These things, combined with premium customer care and first-class delivery, have allowed us to emerge and carve our own path in a new market sector.
"Using this platform, Bisley has diversified into a growing home market. We recognize that the boundaries between work and home have significantly reduced, and consequently, have focused on bridging that gap by creating products that either have a dual function, or look perfectly at home in a domestic setting."
The company has also built on its long-standing supplier relationships, in order to continue providing its customers with best-in-class service. "We treat our supply chain with the same importance as we treat our customers – their ability to supply our raw materials has always been vital. Our priority is to use near shore-based suppliers as much as possible, however we do have to import some components from overseas. We have had a degree of delay and disruption, but we have managed to ensure delivery and reliability of supply," Richard affirms.
Product roadmap
Thanks to the company's strong working culture, effective use of technology, and steadfast network of suppliers, Bisley has been able to thrive over the last few years. As Richard comments: "The last two years have been significant for all of us, but our focus, strategy, and commitment to our customers and staff is our priority. Our strategy consists of five main points: product development, sustainability, technology innovation, global supply, and supply chain.
"We have designed and created several new and innovative furniture solutions that cater to an even wider range of clients across the world. Bisley also launched its Green Book, which demonstrates the company's commitment to, and vision for, a greener future.
"In addition, we have won two Manufacturer of the Year awards, one at Mixology Awards 2021, and the other at the Insider Made in Wales Awards. They are both accolades that we are delighted to receive, because they support our ability to manufacture and deliver our high-quality products to customers all over the world.
"Most recently, one of our latest personal storage solutions, Buddy, was awarded a Design Guild Mark for 2022. This is our third, following BOB in 2020, and our design classic, the MultiDrawer, in 2017. This is one of the highest accolades to receive within our industry, and so to be awarded three within such a short period of time is just fantastic!
"We've also been strategizing our product roadmap, and through this we appointed our new and first Creative Director, Jeanine Goddard, further enabling us to drive the creative direction for our business to further elevate our products and brand."
This exciting journey promises to continue for Bisley; with the success of its latest range, the company now looks forward to even more innovation and growth in the coming years. "2022 has already been an incredibly busy year for us. For the first time in two years, we were able to return to Clerkenwell Design Week, where we were able to welcome guests and industry peers into our showroom to see and interact with our newest products.
"Having showcased our latest achievements, we are now focussed on continuously improving our designs, and extending the breadth of our portfolio in the wooden design category. You can expect to see some new and exciting product launches and collaborations from us over the coming months," Richard concludes.
Bisley
www.bisley.com
Services: Office furniture