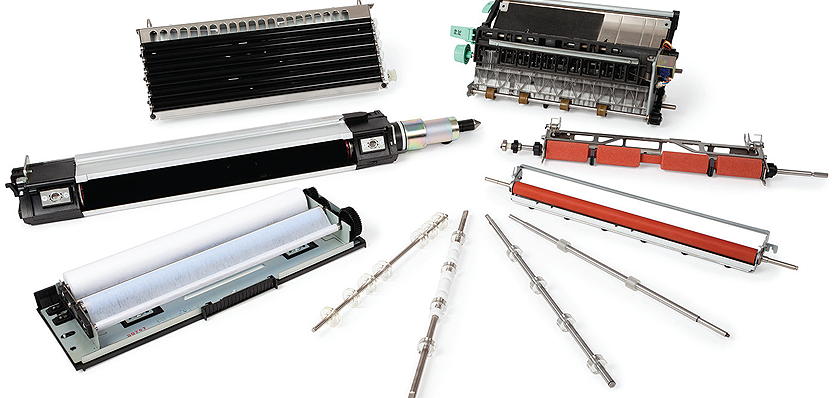 Global reach
Thanks to a growth strategy of diversification, dedication to innovation, and ambitious attitude, BMP Engineering continues to go from strength-to-strength
Founded deep in the manufacturing heartland of England in 1894, and with roots tracing back to the British Industrial Revolution, Andrew Industries is a family-owned organization based in Lancashire in the UK. Comprising three divisions – BMP Engineering, Industrial Materials, and Laundry Textiles – it remains today a privately-owned business, with manufacturing sites across Europe, North America, Mexico, China, and Malaysia.
One of the wholly-owned subsidiaries of Andrew Industries Ltd, BMP Engineering (BMP) was created in 1974, and since that time has grown organically through the collaboration of local manufacturing excellence and support in Europe, North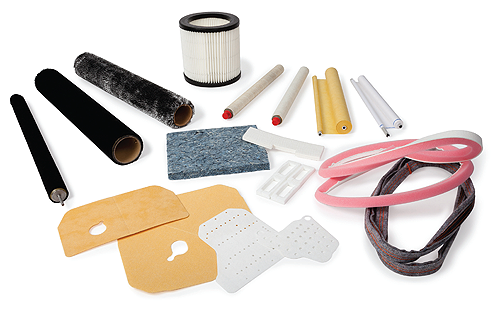 America and Asia. Since the company was founded it has focused on its core technologies of polyurethane and engineered textiles, and as the business has evolved several global OEM's have come to rely on BMP's Engineering Division as a source of quality, innovation, and technical excellence. Mark Booth, Sales & Marketing Director explained that as its expertise grew, so too did its portfolio of products: "BMP was initially founded to convert nonwoven textiles into cleaning products for Xerox. Over the years, however, the business has expanded within and also outside of its core printing industry market to supply Canon, Lexmark, Xeikon, Electrolux, HP, and Bosch. We have also diversified into new market segments, into areas such as material handling, powder handling (3D Printin), offshore energy, and filtration (Dyson vacuums)."
Alongside the additional market sectors that BMP now serves, it has also expanded its global footprint. "We have set up large, efficient manufacturing facilities in China, Malaysia, and Mexico in order to support our valued customers locally," divulged Mark. "It is our ethos to manufacture in the same geography as our customers, to shorten the supply chain and provide the best cost model possible. We are always looking to utilize our capabilities to diversify into other markets and are currently developing environmentally friendly biodegradable materials as we see this as an emerging market for the future, where we can utilize our material and manufacturing expertise." Illustrating BMP's move into greener solutions, Mark highlighted a recent multi-million-pound project being undertaken in 2021 that he believes will 'lay the foundations for our strategic plan to penetrate the sustainable and environmental market segment'. "BMP have recently partnered with a company called Nexgen who have, together with BMP, developed a biodegradable tree shelter. Utilizing BMP's manufacturing and polymer expertise coupled with Nexgen's market knowledge, we have developed a biodegradable tree shelter that will replace the current plastic product offering therefore eliminating micro plastic contamination in our countryside."
Other elements of BMP's Environmental Strategy include ISO 14001 accreditation, a commitment to working closely with its customers and suppliers to identify opportunities for re-using metals, plastics and elastomeric products, as well as working with suppliers and customers at the product design stage in order to identify environmentally-friendly raw materials which can be easily recycled. BMP also provides specialist environmental services such as Remanufacturing and Asset Recovery initiatives to a growing portfolio of global clients.
The organization's Environmental activities are part of its wider commitment to Corporate Social Responsibility, alongside Health and Safety, and Quality. Health and Safety is a top priority across the business, as BMP prizes its team of excellent staff and maintaining their health and wellbeing is something the business takes seriously. "Our employees are by far our most valuable asset," emphasized Mark. "We are a family-owned company and thus see each individual as a valued part of the BMP family. Everyone is on first name terms and has full access to the management team at all levels. We have an open-door policy at BMP and pride ourselves in the low turnover of staff we see with a good number of employees (myself included) working for BMP for over 30 years, working up from a temporary employee to company director.
"We strive to communicate our endeavors throughout the business at all levels, and as we move forward for the future, we are aiming to engage with our employees using social media such as Facebook where we can interact together outside of work. We use Facebook as a portal where we can run competitions and provide business information to all employees, in turn keeping them motivated and engaged in our family ethos."
This approach extends across all of BMP's operations, both in the UK and further afield, and Mark moved on to discussing how the business makes sure that its locations are operating efficiently, wherever they are based. "In the markets where BMP operate cost is key, and we proactively continue to innovate to remain competitive. It is imperative that our manufacturing facilities in Mexico, USA, Europe, Malaysia, and China continue to be proactive with regards to costs by the use of automation and best practices. Our ethos is, just because you are manufacturing in a low-cost geography does not mean you should not look to operate efficiently, reducing waste in labor and raw materials in order to maintain a competitive advantage."
Indeed, BMP prides itself on remaining innovative in all areas, and this has been a driving force behind its new product launches and expansion into new product sectors. With regards to this latter point, Mark explained: "We are also looking to new markets such as non-lethal munitions, high speed railway rail pads, and offshore lighting systems, where we can further utilize our polymer technologies and global manufacturing capabilities. We also have a new innovative sealing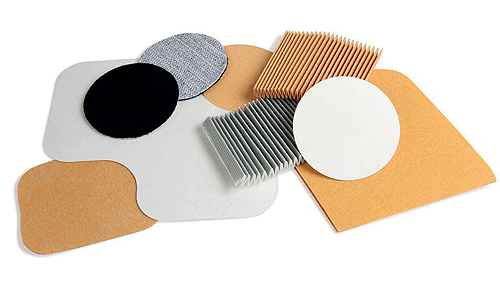 technology for the appliance dryer seal market, which increases efficiency, due to launch in 2021."
He continued: "We believe that our further continued diversification into new markets, leveraging on our global manufacturing presence and core technologies, is key to both our growth and sustainability. As the world becomes more aware of the importance of protecting the environment, BMP's shift into this emerging and growing market segment is key to our future growth whilst playing a part in protecting the environment for future generations."
Having successfully diversified its product offering, BMP found that when the full force of the Covid-19 pandemic hit, its resilient operations were able to balance the challenges as they came in. "Our strategic diversification plan has really helped us during the Covid-19 pandemic," confirmed Mark. "We have seen negative impacts in some of the markets where we operate, such as office printing consumables, as people work from home. We have, however, seen growth in other segments where we operate, such as 3D printing and respirator manufacturing.
"Overall as a business we have been negatively impacted by the pandemic but testament to our employees and management team, we have continued to operate throughout the pandemic to keep all of our customers and key workers supplied with products to aid in the pandemic effort."
With a fighting spirit and positive attitude, BMP advances into 2021 with a plan for growth and a strategy designed to bring even further levels of success. Having received numerous customer and supplier awards over the years, as well as three Queen's Awards for Innovation and for International Trade, Mark and the team look set to reach further heights in the years to come. "Our mission remains to profitably grow our business, centred on our core technologies of polyurethane and engineered textiles, along with utilizing our global foot print and diverse capabilities to add value for our OEM customers. This is achieved by using our three most precious resources of people, technology, and innovation to continually provide our global customers with manufactured solutions that meet with their requirements for both cost and quality," summed up Mark. "We are a diverse, global, family business and we remain forward-thinking, open to new challenges and well positioned both globally and technically to diversify into any market where there is an opportunity to bring innovation and value."
BMP Europe
Services: Polyurethane and engineered textiles manufacturer
www.bmpworldwide.com