Casting call
Brafe Engineering has become a leading UK manufacturer of high-specification special alloy castings thanks to adapting to market trends and the ability to deliver a complete service solution to customers
Since its foundation in 1966, Brafe Engineering has diversified its activities over 50 years to become a leading manufacturer of precision engineering castings globally. This commitment to continued improvement when it comes to technical expertise and investment in facilities has enabled the company to gain strong knowledge in more than 250 advanced grade alloys, including Hastelloy, Monel and Duplex Stainless Steels, as well as delivering a single service solution to customers in a broad range of industries. In fact, clients of Brafe Engineering range from those within the oil and chemical industries, to those operating in the petrochemical, marine, food processing, environmental control and paper and pulp sectors.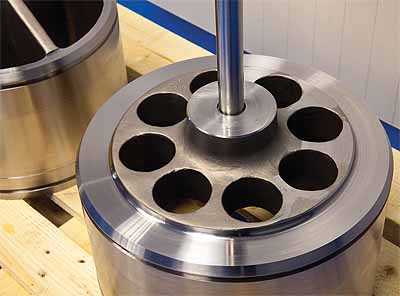 By offering this complete service solution to clients – which covers everything from consultation through to design, casting, machining, quality control and certification – with an industry leading turnaround of critical components, the company has developed an excellent reputation for reliability and flexibility. This way of working is attractive to clients who are seeking out one key manufacturing partner as opposed to working with a network of organisations.
Recent projects that have allowed Brafe Engineering to demonstrate its manufacturing capability include the Umm Lulu development project in Abu Dhabi, a major oil and gas project that involved three of the company's big customers operating in the supply of flow products. Other projects involving blue chip organisations include the Ichthys LNG project and the Hebron Project for Exxon Mobil.
One key factor to the company's success is modern and well-equipped facilities, which include a precision sand and Repliwax (investment) foundry, a high specification machine shop with full CNC and manual machining capabilities. With the capacity to cast up to 2500kgs gross weight in a wide range of advanced materials, the specialised silicate sand foundry with induction melting furnaces enables Brafe Engineering to focus on casting with a high mix – low volume approach, which is supported by full traceability and quality assurance to meet the growing needs of its clients.
Discussing recent challenges within the industry, Business Development Manager of Brafe Engineering Adam Dalby states: "There has been a huge increase in the level of expectation for our customers, with the key demands being lead time, cost and quality. The expectation of improving quality and performance while lowering lead times and costs is a difficult paradox to understand. Despite this, we are seeking to tackle this increased expectation by investing in the skills of our employees; this is something we see as paramount to us performing as a business that meets our customers' requirements."
Alongside this focus on enhancing the skills of its personnel, Brafe Engineering is also seeking to tackle the challenge of skills shortages in the manufacturing sector by taking on a number of aspiring engineers through apprenticeship programmes. "We are taking necessary steps with regards to apprenticeship programmes across the factory and are actively recruiting people with the skills we require to satisfy our long term strategy of staying abreast of key technological developments. With the industry ever improving with developments such as 3D printing and 5-axis CNC machining, we need to be ready to react as quickly as possible to the advantages which these technologies provide to those in the manufacturing industry," explains Adam.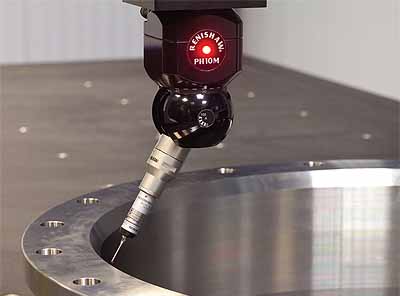 While investing in its people is integral when it comes to the future success of Brafe Engineering, this is just one area that the company is focused on. Known as the '3-P's': plant, people and process, the company believes that continually investing in these parts of the business will ensure its competitive position is maintained.
So far this way of operating has proven fruitful for Brafe Engineering, with the company announcing it has added more than £500,000 to its turnover over the last 12 months in April 2015. Backed by support from the Business Growth Service's Manufacturing Advisory Service (MAS), the company made a number of improvements to processes to better position itself for the £60 billion that has been invested in civil nuclear new builds in the UK. Improvements within the business include the development of a formal training programme for all inspectors and production operatives in the company, enhanced CMM calibration arrangements and a system that demonstrates capability to customers and third parties. Although 95 per cent of its output is exported, these developments have opened a wealth of opportunities to Brafe Engineering that are a little closer to home.
Following these improvements, Brafe Engineering was introduced to Fit for Nuclear (F4N), an initiative that offers a business improvement journey that identifies strategy and implement new processes. On top of this, F4N secures necessary accreditations and provides supplier matching opportunities, which will further enable Brafe Engineering to tap into the growing nuclear sector.
In line with this trend for improvement, Brafe Engineering is preparing for the future with its extended premises. Due for completion in May 2016, the move into an additional location will open a new chapter for the highly successful and adaptable firm as it continues to meet the demands of its customers while operating in a range of evolving and challenging industries.
Brafe Engineering
Products: High quality castings and fully machined parts