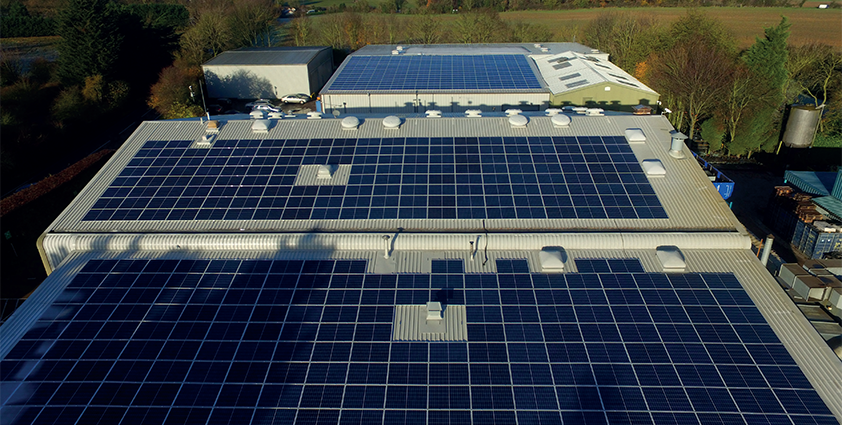 A foundry for the future
World-leading UK manufacturer of high-specification alloy castings, Brafe Engineering, sees enduring success as it makes major investments into sustainability and working culture
Since 1966, Brafe Engineering (Brafe) has been a major player in the metal casting and component engineering sector. The company is known as a one-stop-shop for end-to-end engineering solutions, as it offers a unique and unrivalled breadth of material knowledge and industry expertise. Offering everything from prototyping to serial volume production, Brafe's state-of-the-art facility is able to provide fast, reliable solutions to global customers across the energy, defence and environmental control industries.
Brafe was founded in 1966, and originally made fittings for gas fired central heaters. Since then, the business has grown organically, through profit and reinvestment. We moved to a freehold site in 1989, where we now operate as a precision engineering company, specializing in foundry and machine shop capability," summarizes Adam Dalby, Managing Director at Brafe.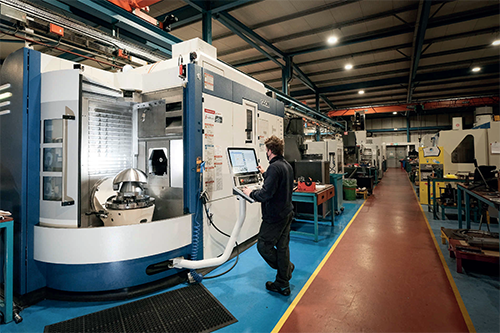 With a focus on turnkey solutions, Brafe has worked with a range of clients across different sectors, as Adam confirms: "The company offers single-service solutions for clients looking to solve challenging engineering problems. We predominantly manufacture and engineer flow products, for industries such as nuclear, oil and gas, defense and environmental control.
"Our end-to-end service offer adds to our unique selling proposition. We can offer our customers full support with everything from 3D engineering and design and model creation, simulation and 3D printing, through to finished part testing and coating. With everything else in between!
"I think the one of the most important things is that we are always exploring and utilizing the latest technology, and we have all the equipment a customer needs in order to solve their engineering issue, on site here at Brafe. We run a state-of-the-art facility, with material expertise, and a depth of knowledge that only comes from being in the industry for over 50 years."
Technology advancements
Making effective use of the most cutting-edge technologies available ensures Brafe's position as an industry leader. The company has an extensive facility, full of the newest innovations in manufacturing plant, as Adam reveals: "The most recent developments at Brafe have been in technological advancement, with the aim of increasing the speed and efficiency of production. Everything we can get our hands on in terms of automation is much more advanced than it was when the business first started, and so we make sure to keep our facility at the cutting edge of those developments.
"About 18 months ago, we purchased our first 5-axis machine tool, a Grob 350 T, which has been a huge success for the business. It's transformed the way we look at machining products and minimizing set ups. We have maximized our set up speed, and other efficiencies, through the addition of new machinery, and critically re-thinking our processes.
"We have started using that critical mind-set across the business, for example we started using 3D printing for inspection fixtures and machine holding, a process which maximizes our machine tool efficiencies and improves repeatability. Similarly, the advancements with 3D printing have seen exponential growth with our foundry 3D Print partner, Voxeljet UK. Voxeljet supply us with 3D printed materials for investment casting and sand casting. Our business in this sector has grown to such a point that we take delivery of our own 3D Sand printer in May this year, something that I believe will begin to transform our future as a business."
These investments in the expansion of Brafe's manufacturing footprint mean that the company is now capable of producing components on a larger scale. "Casting-wise, we can make a 1.2-ton casting at our facility. In terms of investment casting, we can make castings with a maximum net weight of 60kg to 70kg, which is considerable. To give you an idea of size and scope, we operate out of an 8500-square-meter operational space, with an additional off-site storage facility for everything else that supports the business," states Adam.
Increased bandwidth and production space also allow Brafe to support shorter lead times, whilst continuing to manufacture with an incredibly high level of precision and accuracy. As Adam details: "We are an engineer to order facility, which means we are high mix and low volume. We often work with smaller batches at a higher level of complexity, rather than long production runs. This means we are used to having short lead times, lots of complexity and lots of processes. The process isn't necessarily the cheapest, but that isn't what we are aiming for. We offer the best service at the highest level of quality, in order to meet our customers' requirements and give them exactly what they need."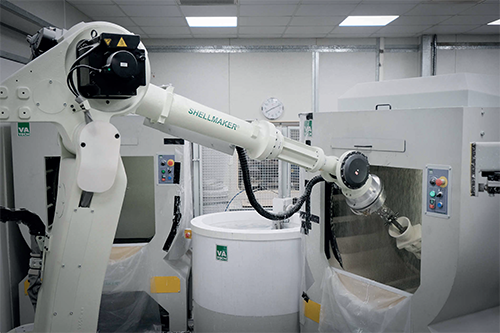 As an employee-owned operation, Brafe Engineering strives to support its team-members, as well as clients and suppliers, every step of the way. "This business is all about the 'three P's': people, process, and plant. We are an employee-owned business, which means people are hugely important to what we do, and our whole culture is centered around supporting them," Adam affirms.
"We transitioned to employee ownership in 2018, following the wishes of Brafe's late chairman and his wife. We have elected members on a trustee board from the shop floor, which is great, because it means that we have good communication all the way through the business. We also embarked on a new values exercise late last year; we had a third party come in and spend time with customers, clients, stakeholders, and suppliers, speaking about what it means to do business at Brafe. Through that we got a set of values that we believe summarize what we are as a business, and what we stand for.
"This year we are really investing in and consolidating that culture with something we are calling 'Brafe Year'. Each month we have a separate theme, and those themes are designed to embed our values, and get people involved and engaged. This month is 'British Manufacturing Month', so we have joined Made in Britain, and we will also be having a great British luncheon. All of these activities are aimed at showing people our vision for the company and its future," he elaborates.
Strong position
Amongst Brafe's core values is that of sustainability. The company has made numerous operational and cultural changes to become more environmentally friendly, and has plans for further efforts in the coming months, as Adam discusses: "In comparison with some other foundries, we have a very clean process. No contaminants are used in our operation, nor do we have any hazardous waste, which is a massive bonus for us. We also have 230kw solar panels on our roof that help reduce some of our energy demand. Obviously, it's a very energy intensive process that we have, so it's important that we are as efficient as possible.
"Last year, we became ISO 14001 accredited, and in the coming weeks we will be celebrating 'Environmental Month'. This will involve taking staff suggestions, and opening the forum to discuss sustainability more broadly. There will also be third parties coming in to look at our operations and make suggestions for new processes that would be environmentally beneficial, which will include an analysis of our equipment and energy consumption. We aim to replace some of our more power-hungry machines with newer, leaner models over the coming months as well.
"All of these things are part of a conscious effort on Brafe's part to become a pioneer for environmental control and awareness within the foundry and engineering sector. It is really important to the company and its people that the issue of sustainability be taken seriously."
These shifts toward sustainability and environmentally conscious industry will no doubt play a vital role in ensuring the longevity of Brafe's success. Now halfway through its 56th year, the company remains agile, adaptable and most importantly, enthusiastic about the work it does. As Adam concludes: "We will continue to look after employees, as they are at the center of what we do here. We also want to make sure we are in the right kind of business, so that we can invest in the future. We will be looking at continually diversifying our markets, seeking out new customers across existing markets, and growing where we can.
"We have to continue to work hard, if you want something you have to go and get it, so we are making sure that we have the skills and the tools necessary to look after our customers. Sitting here today, the company is in a really strong position, with a lot of buzz around new challenges and projects, so we are looking forward to what the next 12 months throws at us."
Brafe Engineering
https://brafe.engineering/
Services: Single service engineering solution