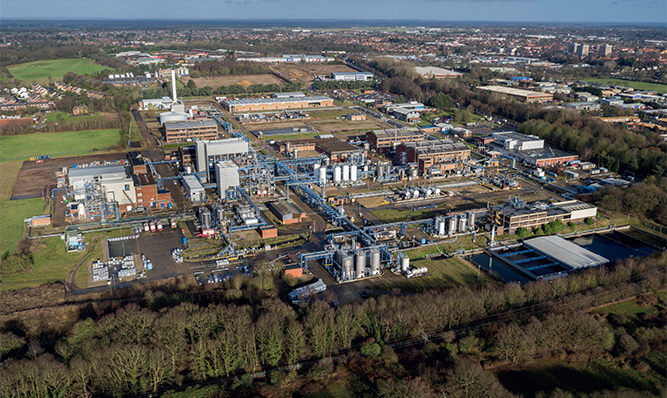 Chemically sound manufacturing
With more than 60 years' experience of performing challenging chemistry, Briar Chemicals is a renowned provider of custom and contract manufacturing services to customers from around the globe
While it may be a relatively new name in the custom manufacturing sector, Briar Chemicals Ltd possesses more than 60 years' expertise and an established reputation for manufacturing excellence and dependability. The origins of the business can be traced back to the purchase of a green field site on Sweet Briar Road in Norwich by May & Baker – a British chemical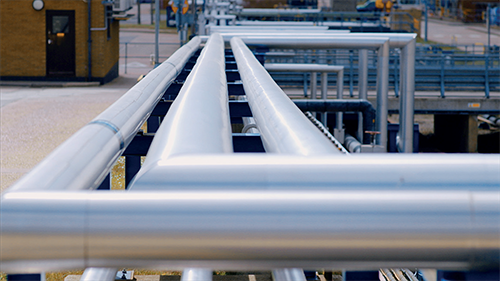 company founded by John May and William Gerrard Baker – in 1955. It was here that a new facility would be constructed for the manufacture of crop protection products. The following year, production would commence with the product Tropotox, a herbicide used on broad leaf weeds.
Come 1963, the site has begun the manufacture of loxynil and Bromoxynil. Then, between the years of 1969 and 1983, the site would expand rapidly, during which time May & Baker were the recipients of five Queen's awards for Industry, Export Achievement, and Technological Innovation. In 1988, May & Baker would be renamed as Rhône-Poulenc Agriculture.
Just before the turn of the millennium – in December 1999 – the decision was taken to bring together the innovative strength and global research excellence of Rhône-Poulenc and German chemicals and life-sciences company Hoechst. The result was the creation of Aventis, a world leader in pharmaceuticals and agriculture. A month on, the Norwich site became operational under its new identity of Aventis CropScience UK.
A further rebrand occurred in September 2002 – Aventis CropScience became Bayer CropScience – however the Norwich site continued to be Bayer's largest manufacturing site in the UK, producing mainly herbicides, as well as a veterinary product used in the treatment of sheep and cattle. Ultimately, as of September 1st 2012, the business would take on the moniker of Briar Chemicals Ltd, an independent organization, wholly owned by Aurelius AG. The present-day name for the company – Briar – shares that of a robust, vigorous species of wild rose that is native to the UK. As well as being a link to the site's long tradition and history of manufacturing, it also represents the future growth aspirations of the business.
Today, Briar Chemicals Ltd services world-leading companies in the crop protection, fine and specialty sectors, utilizing a broad asset and technology base, underpinned by quality driven project management. The chemical products that the business manufactures benefit society across the globe, helping to protect a wide range of crops, increase farmers' yields in challenging climates, and are key building blocks in the leather, textile, and plastics sectors.
The company offers an extensive range of solids and liquids manufacturing assets across its 114 acre site, with a total reactor capacity in excess of 700m3. Once a process has been optimized in its laboratories – on a scale from grams to 50 liters – it is scaled up onto one of its manufacturing units. Specific items of equipment and processes present at Briar Chemicals' facilities include:
Reaction vessels ranging from 2.3m3 to 25m3 in size
A diverse range of solids handling tools in a variety of materials of construction
Batch and continuous distillation
Recovery and recycling of solvents and copper salts
Bulk storage for raw materials, intermediates, and finished products
Specialist handling facilities for ammonia, bulk bromine, iodine, cyanides, hydrogen peroxide, sulphur dioxide, and thionyl chloride
A stand-alone formulation and packing facility comprising batch formulations from 4000 liters to 27,000 liters, six automated packing lines, extensive warehousing, and bulk storage facilities for both raw materials and finished products
Effluent treatment and fire water retention facilities
An on-site Combined Heat and Power plant
Primarily a custom and contract manufacturing organization, Briar Chemicals Ltd welcomes the opportunity to assess new technologies and techniques, working in partnership with its customers. Its site provides all of the necessary infrastructure for new build projects, with technologies including ammonolysis, bromination, chlorination, diazotisation, iodination, nitration, oxidation, sulphonamide formation, and sulphur dioxide reactions.
By employing a well-established process, the company can efficiently manage the introduction of new products from project definition, process optimization, detailed design, capital expenditure scoping, through to commissioning and production. Each stage is supported by in-depth technical evaluations and process safety, and environmental hazard assessments, working in partnership with the customer. The company recognizes that satisfying regulatory requirements, meeting customer needs, and effective communications are all essential elements of success at the forefront of every project in order to ensure on-target delivery.
Once the first campaign of a new product has been successfully delivered, the company reviews what went well, and what could be improved upon. The objective is to optimize the process – including increased yields and reduced cycle times – in order to realize benefits for all stakeholders. Campaign reviews continue to be carried out by Briar Chemicals' project teams throughout the life of the project as part of the company's focus on continuous improvement.
Briar Chemicals Ltd and its surrounding infrastructure has benefitted hugely over the years from extensive and continuous investment. This has helped the company to remain competitive and sustainable in a challenging business environment. It has also aided in minimizing solvent usage and waste generation, increasing process yields, and reducing batch times, which are all key elements to the project delivery and review process.
One other vital component behind Briar Chemicals Ltd's ongoing success is its approach to sustainability. The company is especially aware that while sustainability is about the future of our society, for today's industries and businesses, it is also about commercial success. As such, it looks to manage for the long-term, as well as the short-term, designing chemical processes and supply chain services that meet environmental needs, incorporating the true costs of environmental and social resources, and seeking transparency and collaboration as sources of competitive advantage.
Key performance indicators for the business include safety (RIDDOR), quality on time in full (QOTIF), raw material usage efficiency, and overall equipment effectiveness (OEE). Ultimately, what Briar Chemicals believes is that safety, quality, efficient use of resources, environmental protection, and financial strength are all key elements to building a sustainable, future-proof business.
Briar Chemicals Ltd
www.briarchemicals.com
Products: Agrochemical, fine and specialty chemicals