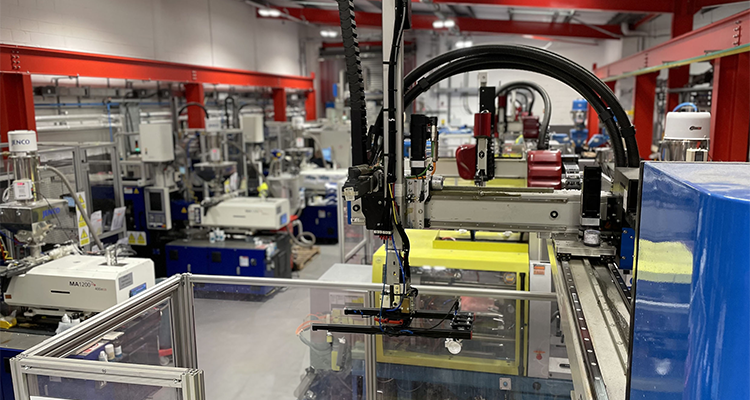 Brightwell's sustainable innovation sets a new standard in hygiene 
A trusted international leader in hygiene and chemical dosing solutions, Brightwell is recognized for its exceptional quality, customer focused products, and culture. With a rich history dating back to 1947 when it was first headquartered in the UK, Brightwell maintains its family-owned heritage and has established itself as a dominant player in the industry, exporting its products to over 70 countries worldwide. The company's extensive range of user-friendly chemical dilution, surface cleaning systems, and dosing solutions caters to various cleaning and hygiene environments, including commercial facilities, healthcare, schools, and leisure centers, as well as laundries and professional kitchens. With an extensive catalog of products, a strong capability and focus on in-house design, coupled with manufacturing expertise, Brightwell's products are at the forefront of innovation. Managing Director, Nathan Palmer, introduces us to Brightwell's history and scope of operations.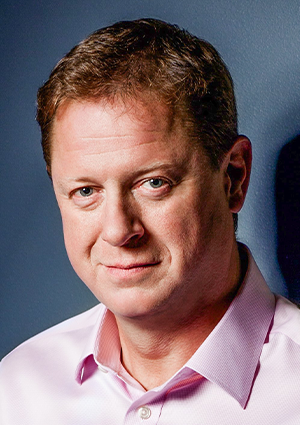 "With a heritage of over 75 years, today, Brightwell is recognized as a global industry leader in the design and manufacture of dosing systems. From humble beginnings manufacturing just soap dispensers, the company has since undergone remarkable transformations. Our main manufacturing facilities are in Newhaven in the UK, where they have grown and evolved over the decades. We expanded our presence by opening subsidiaries in the US around ten years ago, followed by Germany. In 2021, we further expanded into France and Spain, broadening our geographical footprint. In recent years, we have made substantial investments in research and development (R&D) and enhanced our design capabilities even further. Our most recent achievement is the establishment of our new design and production facility in Spain, dedicated to prototyping and producing pumping systems for industrial laundry multiple machine applications. Another noteworthy milestone is the separation of our dispensing and dosing businesses. The dispensing business, which includes soap and paper, is now known as Hylab. Meanwhile, the Brightwell name will continue to represent our chemical dosing and dilution business. Hylab is dedicated to hand care and paper dispensing systems and is a fusion of two well respected industry experts, Brightwell Dispensers and QTS Italy, combining over 100 years of experience in designing and manufacturing dispensing systems. The Hylab brand was launched on 1st June 2023 alongside establishing Hylab in Italy. Hylab operations in the UK will be incorporated early 2024.
"By creating a clear distinction between our dispensing and dosing divisions, we ensure that we provide dedicated, ambitious teams, who understand the different marketplaces and operational requirements to address the specific needs of their customers. This approach also allows us to have specialized sales organizations rather than a single generic one to provide much greater customer intimacy," he explains.
"With sustainability being at the heart of our business, we have recently implemented monitoring controls to improve our Overall Equipment Effectiveness (OEE). This allows us to monitor power consumption, particularly for the energy-intensive elements of our business, by identifying instances where electricity and resources are being utilized without need. Additionally, this aligns with our commitment to minimize our environmental footprint."
Last year, Brightwell invested in an on-site recycling center for the recovery and reprocessing of waste plastic material from its production lines to save valuable resources and reduce environmental impact. "Investment in regrinding machines, with low dust and noise specifications, enables us to safely capture tons of plastic each month, with capacity to scale this up in the future. The plastic returned to the production cycle is used in Hylab's range of Myriad dispensers with a high PCR plastic content – something the market expects from a responsible and ethical supplier."
Brightwell has undertaken additional sustainability initiatives. "Over the course of a year, we have established a dedicated position within the organization to focus on our environmental agenda. We are actively collaborating with several key customers and suppliers to determine the carbon footprint of the products we manufacture. This is a matter of significant interest to customers as they deliver their Environmental, Social, and Governance (ESG) agendas. It is equally important for us since it establishes a baseline and enables us to continue to look at how we reduce our environmental impact. Furthermore, it is crucial for us to go beyond plastic and ensure that we recycle as much waste and by-products from our business as possible. Any materials that cannot be recycled are directed to a waste-to-energy facility, ensuring that we achieve zero waste to landfill. Therefore, we are currently focusing on every intricate aspect of our processes, such as the materials' journey from bench to bin. By understanding which materials are being transferred in this stage, we can identify opportunities for recycling and determine the next steps in our recycling efforts," Nathan concludes.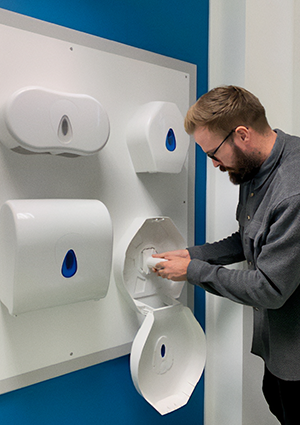 Both Brightwell and Hylab have chosen to partner with suppliers that can support the businesses in achieving goals. "We utilize a large quantity of cardboard cartons for individual products, as well as for packaging and shipping purposes. Over the past year, we have made a significant change in our packaging supplier, transitioning to one that is certified carbon neutral by Carbon Neutral Britain. This decision was driven by our commitment to environmental sustainability. Collaborating with an environmentally focused supplier brings numerous benefits for both their business and ours and enables us to communicate with our customers about the carbon neutrality of the packaging we use. Additionally, we are working with various plastic suppliers to source greater levels of recycled material. Just as we collaborate with our customers downstream, we also work closely with our suppliers upstream. We strive to develop the right products that offer the right commercial benefits while meeting the needs of the marketplace. This applies to packaging, components, raw materials, and other aspects of our supply chain," he informs.
"From a product and service perspective, our customers are increasingly demanding connectivity in our products. For example, the ability to access pumping systems remotely for programming and monitoring and to enable real time reporting. The technology we're developing will ultimately span the range of products we produce and this, coupled with low maintenance pump solutions, will enable greater efficiency and effectiveness in our customers' businesses and hence benefit their own carbon footprint."
Nathan adds: "At the heart of any successful business are the people and we are building collaborative teams of experts across the business with an ambitious culture to find the right solutions, innovating and supplying products that exceed customer requirements." By continuously advancing sustainability initiatives and working in close partnership with suppliers and customers, Brightwell and Hylab continue to seek ways for eco-friendly innovation within dispensing and dosing solutions worldwide.