British ingenuity
Based in the Norfolk city of Norwich, the British Bed Company represents a familyowned business that combines traditional methods of bed making with modern manufacturing technology
The story of the British Bed Company began in 2012, when a small but talented team opened a manufacturing site with a range of just four mattress types. Over the following years the company continued to grow and in 2014 added divan production to its service offering, while bringing additional people into the business. The British Bed Company today employs around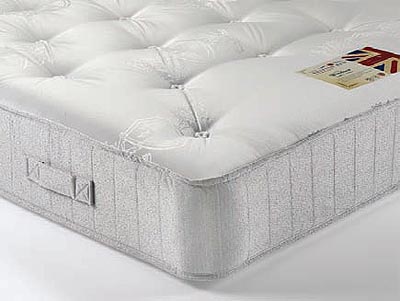 60 members of staff and offers a comprehensive range of retail mattresses, as well as a host of contract mattresses, customisable divans and bespoke special beds.
Further to providing mattresses and handcrafted beds to the public, the British Bed Company also supplies beds of several sizes to retail and trade clients, including charities, hotels, landlords, offshore platforms and universities. All of the contract mattresses delivered by the British Bed Company can be produced in standard sizes, or made to measure and are further manufactured in accordance with strict Source 5 or Source 7 fire regulations. "We have been providing beds, mattresses and divans to trade clients for several years and have recently taken on more staff to enable the company to reach out to more businesses," reveals Marketing Manager, Nicky Gilkes. "Furthermore, if a client likes one of our products but does not want British Bed Company branding to appear on the bed, we can use their branding instead of our own on the delivered stock. Additionally, if the customer has a unique design, we can build a bed to their individual specification. Throughout the entire process of manufacturing and delivering our handcrafted beds, we offer good old-fashioned hard work with an honest approach to working with our clients and depending on stock levels, we can deliver products on the very next working day – whether it is a single bed that has been ordered or a hundred."
While the British Bed Company works openly to establish honest and close working relationships with its customers, the company is also proud of the fact that all of its beds and related products are handcrafted and built with materials sourced from within the UK. Indeed, each of the materials that are used to produce the beds that are sold by the British Bed Company comes from companies that have been rigorously tested, so that clients can order products while safe in the knowledge that the beds that they will receive will incorporate the highest levels of quality assurance. "In terms of production it would actually be cheaper for us as a business to source materials from abroad, but we are strong believers in supporting the British economy," Nicky affirms. "We are proud to be a British company that employs locally while using British products and suppliers in everything that we do."
The scope of products delivered by the British Bed Company is comprised of mattresses and base frames, as well as fabric headboards. The company's comprehensive range of mattresses includes memory foam mattresses, pocket sprung mattresses and more, which are available in small single, single, small double, double, king size, super king, king size zip and link and super king zip link sizes, as well as with bespoke measurements. Mattresses can be purchased with or without a British Bed Company base, which can be supplied in a huge range of colours with customisable heights, castors and storage options – all chosen to fit the customer's bespoke requirements.
British Bed Company divan products are manufactured to the highest quality standards in the heart of Norfolk, using strong spruce timber and upholstered with a wide range of quality fabrics. The divans can be supplied with a choice of storage options and can be further tailored to meet the client's bedding needs. The result is an exclusive range that incorporates a choice of 19 colours, across a choice of designer fabrics to match any bedroom colour scheme. Each base is also further lined to give it a full padded look and feel, while optional chrome casters or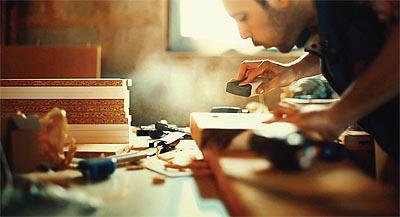 glidesare available to make the final base suitable for both carpeted and wooden floors. British Bed Company divans are available in both executive and classic ranges, providing an ideal solution to suit all styles and tastes.
The bases and mattresses supplied by the British Bed Company can be finished off with a high quality headboard a wide choice of fabric materials to offer a complete, hand crafted bed. The company's range of fabric headboards are produced specifically for use with British Bed Company designer divans, but are equally suited for use with other ranges as well. The headboards are available in a choice of splendid fabric designs that embodies a great range of colours, in both floor-standing and strutted options that allow for simplicity of use and easy attachment. British Bed Company headboards make a perfect accompaniment for the company's mattresses and divans and are available to fit beds of all sizes.
With its comprehensive range of standard and bespoke products, the British Bed Company has established a leading reputation with both public and trade clients. This has resulted in the continued growth of the business and the company taking the decision to invest into moving into a new manufacturing site in the City of Norwich, while taking on additional staff to allow it to reach even more clients in the future. "Over the past five years we have reached full capacity at our original manufacturing site, which means it is time for us to find a new home and to put our hands in our pockets to enable the company to grow," Nicky concludes. "During our history we have manufactured more than 70,000 mattresses, including 1700 bespoke units and it is nice to think that we could be closer to the 200,000 market within the next five years. We have also delivered over 2000 ottomans and in excess of 15,000 divans since 2014, so to be closer to 50,000 divans and 5000 ottomans would be a great achievement."
British Bed Company
Products: High quality mattresses, ottomans and divans