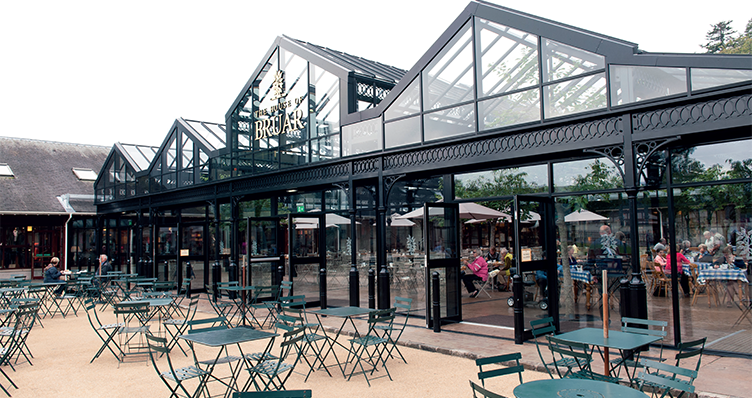 Above the benchmark
Hitting its 75-year milestone, Broxap Ltd has no intention of slowing down as the UK's leading manufacturer, supplier and installer of street furniture
Since 1946, Broxap Ltd (Broxap) has specialized in the design and manufacture of high specification street furniture, a variety of shelters, design and build projects, in addition to sports, outdoor gym and play equipment. Sydney Lee founded the company using the 'demob' money he received after leaving the navy after the Second World War. Back then, the firm employed just two people.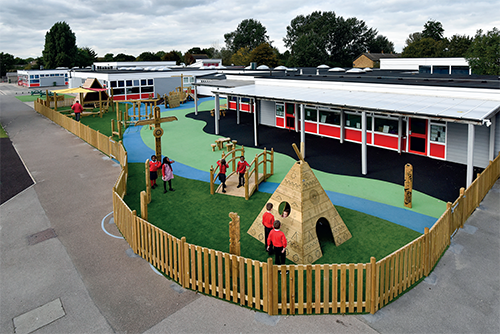 The original site for the business was on a hill on Clare Street, Harriseahead, not far from its current Newcastle premises. There, the firm became incorporated as Hillsyde Foundry (Staffordshire) Ltd., and began melting aluminum to produce cap guns and teddy bear money boxes for Woolworths. It then progressed into cast iron engineering production, where it melted iron through a Cupola that was installed. At an early age, Sydney's sons John and Robert began working in the family business. In 1974, Sydney acquired a new, larger site in Chesterton. Three years later, the 13,000-square-foot work shop opened, an office was built, and the family has never looked back.
John Boyle, the Commercial Director, shares with Manufacturing Today, how the company continues to expand its capabilities through innovation, acquisition, and investment, under the second-generation guidance of Robert and John Lee. "The business has several divisions, each dedicated to designing, manufacturing, supplying, and installing the relevant products to the highest standard. We are a one-stop-shop for improving outdoor areas, delivering street furniture, which includes shelters, canopies and walkways, cycle parking and infrastructure, timber playgrounds, and sports and outdoor gym equipment across the UK," he says.
With clientele ranging from local government to parks and cemeteries, Broxap possesses the capabilities to fulfil a range of product demands for items placed within an external setting, whether public or private. "Our specialisms lie in seating and benches, security bollards, litter and recycling bins to manage and segregate waste, planters to enhance the surroundings, canopies to keep pedestrians dry, cycle parking for sustainable travel options, and outdoor exercise and play equipment to provide imaginative or physical recreation; all these areas I feel make Broxap the UK's single source supplier for external, environmentally enhancing products," John emphasizes.
"In addition, our design and build offering is able to realize the imagination of project designers, whilst staying true to our engineering principles," he shares.
This year marks the company's 75th anniversary, and John is particularly appreciative of his supportive team who continue to excel in their jobs. "We invited all our staff, as well as some honorable retirees, to a local venue with a dinner and party to mark the occasion. Due to Covid-19, we exercised heightened precautions, and were able to celebrate with confidence."
But how has Broxap managed to sustain its practices for three quarters of a century, and uphold its renowned industry excellence? "We have survived for this long because we are very good at what we do, and we constantly adapt to market changes. The progressive demands by customers and successive governments sees us design more environmentally-friendly products, reduce our production costs, reduce our carbon footprint, and also to ensure we have products readily available for delivery.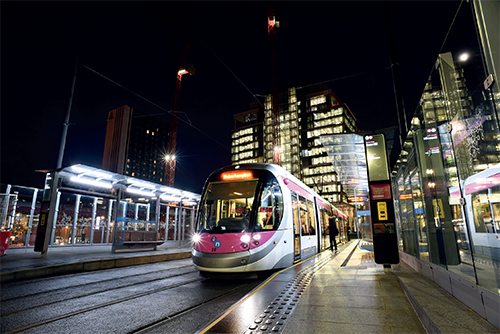 "In terms of innovation, we're always working to improve efficiencies in productivity, and, in the last two years, we have consolidated all of our satellite operations to our Chesterton factory. As part of our carbon footprint reduction initiative, this approach sees us removing the need for site-to-site logistics, and allows us to offer a greater diversity of skillsets within our factory, so as to retain our loyal and dedicated workforce. Plus, we are (to our knowledge) the only business in our industry that has the facilities to produce as many different types of materials, finishes and operations as we do, all in-house from a single base."
Looking ahead, John is excited for the future of Broxap, and is determined to see the business sustain another 75 years and more. To help it on its journey, the company is currently in the midst of a five-year, £5 million investment plan that includes upgrades to Broxap's land, buildings, plant and machinery. "These are improvements that we're making to our mechanization, site security, access control, as well as the enhancement of our production and quality control, and working conditions for our staff," he says, adding that this investment is set to strengthen trust in the company's name.
According to John, these continuous plans to improve production efficiencies will remove costs and complement the continued delivery of products on time, and he is confident that the company will swiftly increase its market share, and remain a business that its customers can rely on. Broxap has a clear focus and dogged determination to provide the highest appropriate specification products and services on time at competitive prices. "Pound for pound, we provide better products that will ensure a safer, longer life," John concludes.
Broxap Ltd
www.broxap.com
Services: Street furniture suppliers