The stamp of success
A leading producer of Precision high-speed punching and stamping technology, Bruderer UK has entered 2020 glad to be free of political uncertainty and confident that this could be the company's best decade yet
For many UK businesses, three years of frustration and indecision came to an end in December last year when Boris Johnson was elected as the nation's new prime minister. Following the Brexit vote of 2016, in which the country voted to leave the European Union, constitutional deadlock and political turmoil left businesses in limbo as decision makers waited to see what Britain's departure would look like and when it would be likely to happen. A Conservative victory in 2019 finally gave the business-world confirmation that the UK would leave Europe, restoring confidence to the markets, and providing a welcome and long-awaited boost for a company like Bruderer UK.
"Before the election, we were in a stalemate due to customers not having the confidence to move forwards," Managing Director Adrian Haller says. "The result was like a breath of fresh air. We had a flurry of orders and lots of fresh enquiries – to the tune of £10m – over the last six months. It all made for a very positive feeling within the marketplace."
Enjoying the bounce back in 2020, Bruderer – renowned the world over as a pacesetter in 'high-quality precision punching technology' – secured £3m worth of projects at the beginning of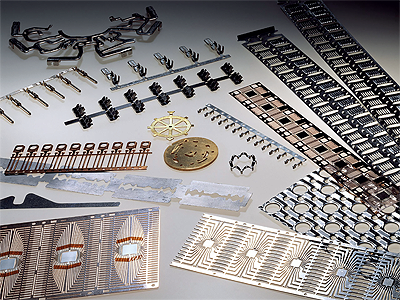 the year, including the installation of state of the art precision high-speed stamping presses for electronics sector and a 300 tonne Zani machine for the construction industry. The company has been providing precision stamping technology in the UK for over 50 years, and demand for its unrivalled production control, versatility and repeatable quality continues to grow. Electrification is an area of particular interest for the business in 2020, as Bruderer prepares for the electric vehicle market to take off in the years ahead.
"Now that, politically, things are settling down, we are seeing markets expand as our customers are focusing on finding a way forward. Before, there was no direction, but now, EV is creating a buzz," Adrian declares. "We are very much at the forefront of EV, as a lot of parts are metal pressings. We are working with several providers of this technology and we are also looking further into food and packaging markets, which are also very buoyant at the moment, especially as companies look to reduce plastic in favour of canning lines."
Despite the company's positive start to 2020, Bruderer, like businesses across the globe, has not escaped the impact of Covid-19. However, the company's resilient nature means that, far from derailing Bruderer's year, the pandemic has simply forced it to refocus its most immediate activities. As Coronavirus continues to put the UK health sector under an increasing amount of strain, Bruderer, a company experienced in working with areas of critical infrastructure, is turning its attention to supporting the producers of vital medical supplies.
"A lot of our portfolio is used within the medical industry due to our high precision and production capabilities, together with our tooling components which are relied upon day in, day out," Adrian explains. "One major role we play in this area is support. We pride ourselves on being able to react quickly to any of our customers' demands."
As the digitisation of manufacturing becomes more commonplace, the decade ahead is likely to be defined by technology. In 2020, Bruderer will be investing in, among other things, die laser welding and vision system technology. As a user and manufacturer of new technology, Bruderer is ideally positioned to interpret and predict the latest market trends, and in the coming years, Adrian expects connectivity and smart, autonomous systems to take centre stage.
"It's all about Industry 4.0 and we have actually been compliant with this for ten years now," he asserts. "Everyone needs to be connected and have the same real-time information and communications across all machines. Interestingly for us, our machines are not only a part of this new drive for technology, but they actually make the technology too. It's something quite unique and we are proud to be a part of it."
Although the role of technology in manufacturing is increasing, companies still rely on the expertise of a talented workforce to achieve maximum production and Bruderer is no different. As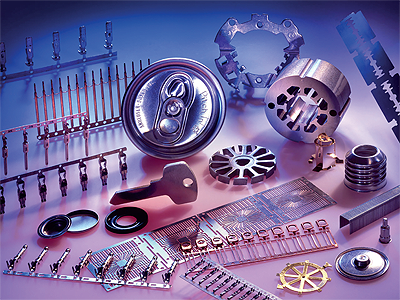 of the beginning of 2020, the company employed 14 members of staff across its Luton headquarters. The importance of Bruderer's team is not lost on the company's Managing Director. "Our service engineers are highly trained within their respective skillsets," says Adrian. "We are always keen to develop the abilities of our existing personnel and to take on new team members, providing them with the skills we require for now and the future."
Developing future talent is a core element of Bruderer's long-term plans and, having recently taken on a number of apprentices, the company is already training some of the engineers of tomorrow. Adrian believes the programme, which focuses on nurturing Bruderer's next generation of employees, will have an unequivocally positive impact on the growth of the business.
'It's massive," he insists. "We have a legacy of machines that we need to uphold. Many of these systems have been running in the field for 30 years, so the skills required to operate/ maintain them need to be passed on if we are to continue the service and support for which we are renowned. By training apprentices to a very high level in mechatronics, it not only supports Bruderer, but we add value to other markets too because these young people are then able to go out and apply for new ventures with other employers."
At the beginning of the year, among Bruderer's plans for the first half of 2020, the company was looking forward to showcasing several new products at the MACH expo. Though Covid-19 has led to projects being delayed and to the MACH event being cancelled, Bruderer quickly adapted its plans, focused on providing emergency support for its clients, and continues to serve the medical, pharmaceutical and Government-highlighted critical production areas.
Beyond the difficulties presented by current events, the future is bright for Bruderer and the company stands resolute and prepared to tackle the social and economic challenges ahead. Clear-sighted and unwilling to catastrophise, Adrian hopes that the situation can be used as a learning experience for the company, the industry, and the country at large.
"If there is anything we will learn from this pandemic, it's the importance of manufacturing and how vital it is for us to make sure that, as a country, we are self-sufficient and not reliant on any other countries for key products. Brexit will give us the platform to go out and show the world what the UK is good at," he proclaims.
Bruderer UK
Products: Producer of Precision high-speed punching and stamping technology