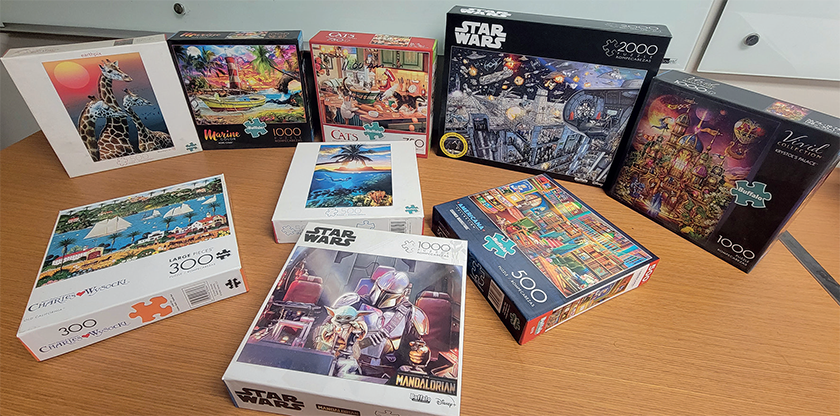 The bigger picture
Buffalo Games is proud to provide hours of engaging entertainment for its customers. By implementing best practices into its operation, this jigsaw puzzle manufacturer has become an industry leader in the US
For any jigsaw enthusiast, one of the best aspects about puzzle-building is the tactile sensation of fitting two pieces together; an experience often referred to as 'the perfect snap'. For Buffalo Games, the US-based jigsaw manufacturer, the foundation of any great puzzle starts with the quality of the board. As we hear from David Rice, the Vice President of Manufacturing at Buffalo Games, the company has built a reputation synonymous with quality to create the perfect puzzle. "Our board supply partners are world renowned for the quality of puzzle board they produce. Equally important are the proprietary specifications we have for our die cutting tools. The puzzle cutting dies we use rely on artisans that combine the specific and proprietary cutting rule specs we require with the skill to shape that cutting rule to the designs we have. Our dies are internationally sourced from suppliers that are vigorously vetted, and the quality of tooling is directly aligned with the quality of the puzzle pieces we produce."
Over 30 years ago, Buffalo Games was founded primarily as a puzzle company, but later expanded into family board games. In the last decade, the management team has also pushed for growth by partnering with major retail partners such as Walmart, Target and Amazon. Today, the business employs an expert creative team to drive expansion in the wider puzzles and games categories.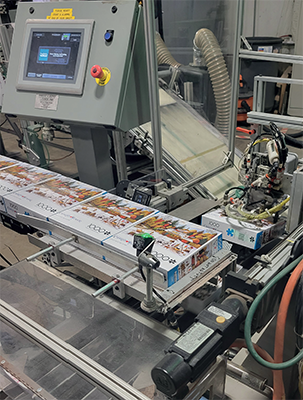 With two factories in Buffalo, New York and Holyoke, Massachusetts, the business has the capacity to domestically produce over 30 million jigsaw puzzles per year. "We invest significantly in modern manufacturing equipment, and partner with local integrators to implement robotic solutions, and other various manufacturing automation projects. While we do have a supply chain advantages as a domestic manufacturer, we still compete globally, and embrace a continuous improvement mindset across all our labour and material management processes," David explains.
Diverse workforce
Another area in which the company's capabilities has excelled is through the incorporation of data analytics focused on retail sell through data. With over 1000 active puzzle images, and an aggressive schedule that introduces new images, Buffalo Games can monitor point of sales data daily across North America to spot trends and growing popularity in images. "This data then triggers real-time adjustments to production schedules, so that the business maintains product availability that drives retail shelf turnover. The timeline for this Read and React process leverages our domestic manufacturing footprint, enabling us to deliver the right puzzles to our retail partners shelf quickly," shares David.
These measures stood the company in good stead when, during the peak of the Covid-19 pandemic, the company witnessed an impressive increase in demand for its products. This was driven by customers being forced to stay home, and needing activities to keep the whole family busy. "Although we were able to meet those demands, there were real risks to the continuity of our manufacturing operations. We endured a short-term government mandated shutdown, and depended on our available inventories to fulfil orders. This time was used to adapt to the changing requirements of the workplace, allowing us to quickly come back on line," David highlights.
Stricter health protocols also called for changes within the company's factories, which resulted in the redesign of workstations to enhance social distancing, modified work shift schedules, alongside implementing enhanced safety and health checks for all employees. Despite the difficult circumstances, David shares that the real credit goes to the business's factory team, who adapted to the challenges admirably. "Everyone understood the situation and worked together to chart a course forward. Manufacturing efficiencies were not impacted and our output grew to meet the rising demand."
With the pandemic winding down, an interesting find for the business was the degree in which new repeat customers were born. "Our customer focused research indicates that a number of folks that tried a puzzle during the peak of the pandemic while stuck inside, really enjoyed the experience. They have noted that they will continue to be puzzlers post Covid." This note on the popularity of jigsaw puzzles is in sync with the trends for the product category's growth prior to the pandemic.
While in the midst of production through the pandemic, David then shares details of a project of which he is especially proud. The project involves a character from the Mandalorian Series known to many fans as Baby Yoda. "It's an example of where our supply chain strengths were called upon. The popularity of the series and the characters skyrocketed quickly, and the challenge was to get more Baby Yoda products out to our retail partners fast. We put a taskforce together to prioritize the development of artwork, and expedite the printing of more Baby Yoda images with our print suppliers. We modified production schedules, and in a matter of a week-and-a-half, we were shipping increased volumes of new Baby Yoda character puzzles to our retail partners."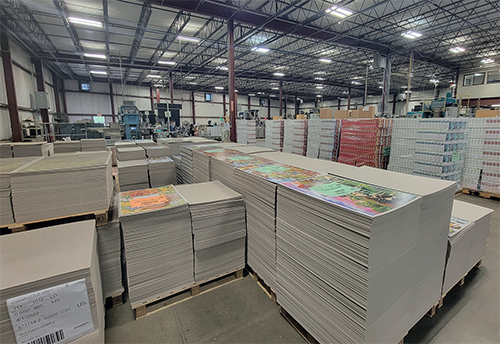 Discussing the business's efforts to remain successful despite market challenges, then leads David onto the topic of the people that make Buffalo Games the company it is. For him, executing a project successfully can be seen in how departments across the organization align with the company's mission to design, develop, build and deliver products that consumers enjoy. In order to achieve this, he highlights that effective communication is paramount. "No one is left in the dark, wondering why we do what we do. Departments always keep the lines of communication with each other open. When everyone pulls in the same direction, great things can be accomplished. Furthermore, our growth has presented opportunities for everyone to share in the company's success. Whether this is celebrating an industry award for a given product, or the successful launch of a new product, or a record setting production month – we acknowledge every achievement."
Another important element to Buffalo Games' successful company culture is the diversity of its personnel. "Recently, we counted that 15 different nationalities are represented in our workforce, and these are folks are from all over the world. This results in a variety of perspectives, which enhances our training programs, and requires us to develop processes that are more robust and inclusive."
He shares similar sentiments when it comes to the company's relationships with its supply chain, which is where the quality of the business's products stems from. "Our suppliers know what our expectations are, and they are committed to meeting them. This is true for sourcing the puzzle boards we use, and for our local printing suppliers. Our printing partners know our products and are an active part of our new product development processes; for example, when we look at new coatings and printing techniques to produce a new unique puzzle experience for our customers. Additionally, as an important part of our supply chain, our printing partners understand the lead time and delivery pressures that require us to be responsive for our customers, as we are able to chase those hot titles and replenish retail shelves expeditiously."
Future expansions
Finally, David shares that as long as the business remains dedicated to excellence in manufacturing, it will remain equally as passionate about minimizing its carbon footprint. "Our puzzle and packaging boards are made with 100 percent recycled materials, and our bagless packaging process saves 88 tons of plastics annually. On top of that, we use FSC-certified paper that is made from ten percent recycled materials. Our inks are 80 percent veggie-based, and 20 percent water-based, and our glue formula is made from 100 percent non-toxic recyclable and biodegradable materials," he says. For David, these will be measures that the company continues to strengthen going forward.
Our discussion then comes to a close on the topic of the future, and David looks forward to supporting 2022's holiday demand, as it is traditionally a very busy time. He divulges that the company is opening an additional distribution centre in Buffalo this year to support the business's growing product line, and it is also expanding its distribution methods. "We know our industry well and are uniquely situated for continued growth and success. Be it our dedication to manufacturing the highest quality puzzles, the development of new products and entry into new product categories, or the expansion of our distribution capabilities; our commitment to delivering results for our retail partners and delivering fun, entertaining products to our customers will continue."
Buffalo Games
https://buffalogames.com
Services: Jigsaw puzzle manufacturer