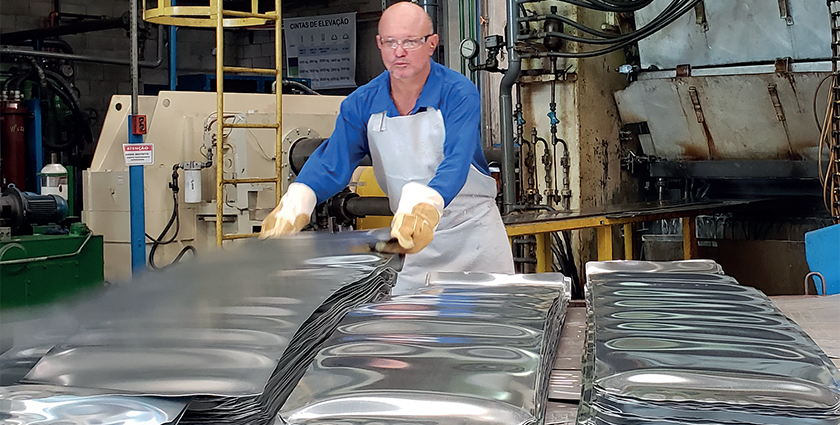 A global model
Operating throughout Europe and Brazil, Bundy Refrigeration has been manufacturing best-in-class cooling system components for over 60 years. In that time, the company has established itself as a global leader in the refrigeration industry – and, despite the Covid-19 crisis, it shows no signs of slowing down
Serving prominent manufacturers like Samsung, Electrolux, Liebherr, Whirlpool, and B/S/H with premium parts and cooling solutions for six decades, Bundy Refrigeration (Bundy) is involved in the design, manufacture, and supply of heat transfer and fluid carrying components for domestic and commercial refrigeration appliances. As a result, the company has become revered for its holistic approach to the rising demands of the industry.
The market leader is committed to driving technical innovation forward and cultivating engineering expertise across its global team. Coupling unrivalled product quality with comprehensive customer support has proved a successful strategy; Bundy has carved out a name for itself with manufacturing plants spread across five countries: Brazil, Germany, Hungary, Italy, and Turkey.
Bundy Brazil has facilities in Curitiba, Pinda, and Maracanaú: Bundy Curitiba has a dedicated tube line and manufactures wire-on-tube condensers, door warmers, wrap-around evaporators, helical condensers, forced-draft condensers, and skin condensers; Bundy Pinda creates roll bond evaporators and semi-automated no-frost lines; and the Maracanaú plant is dedicated to the bending process utilized in the construction of door warmers and skin condensers.
Across Europe, the company operates from three hubs: Bundy Germany, a fully-automated facility specializing in high-volume manufacturing of heat exchangers, evaporators, door warmers, condensers, and the development of new heat exchanger technology; Bundy Hungary, which leads the manufacturing of refrigeration components for a major global brand that is handily located less than 20 kilometers away, as well as providing general components to an array of other customers; and Bundy Italy, a specialist unit that manufactures high-end steel-coated tubes via four tube lines, and operates as the center for calorimeter and energy consumption tests as part of the company's research and development efforts.
Most recently, Bundy opened a new plant in Turkey, in 2020, to meet increasing global demands for the company's preeminent refrigeration products. The facility, which is located in Manisa, has a production footprint of 11,000 square meters and its own tube line. Built with the future in mind, the space can be adapted to include a second line as demand increases. In addition to skin condensers and wire-on-tube condensers, Bundy's latest plant manufactures door warmer assemblies; a specialty product that circulates warm refrigerant around the cabinet door flange to cut condensation around freezer and fridge-freezer door frames, improving the energy-efficiency of refrigeration products.
"Our success stems from Bundy's robust global model; that is, having semi-autonomous business units operating in multiple countries with a large home market for domestic white goods," details Chris McGeehan, Group CEO at Bundy. "As a company, we have successfully aligned our production with customers that require a large degree of local assembly and essential customer support. Sales and production are key to customer service and satisfaction, and much work has been done to align these disciplines in each of our geographical locations.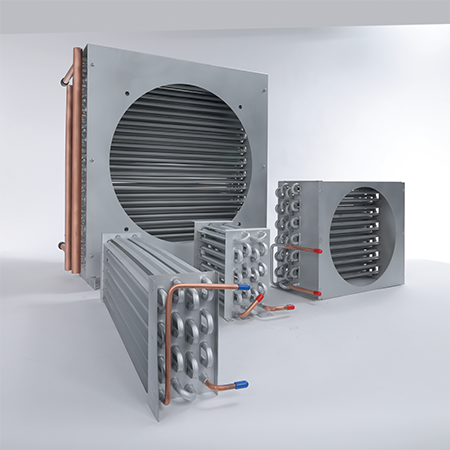 "The sales process drives new business and helps us meet growing demand; production fulfils orders and identifies gaps in capacity, alerting the sales team of voids they must fill," he goes on. "Strategic procurement also plays a huge part in the timely supply of goods; building robust relationships with suppliers through procurement means that any supply chain issues can be resolved with minimum risk in less time. Integration and collaboration between the variously located business units have been key to maintaining operational consistency; senior management in each plant work side-by-side with other units instead of in silos to ensure sales and production meet the demands of our customers."
Though growing now, prior to the 2018 buyout by Grandholm Production Services Limited, Bundy was operating at a loss and customer confidence was not what it was. Fortunately, however, Chris and his apppointed executive team were poised and willing to take the helm, steering the company back to profitability and restoring relationships with both suppliers and customers.
"Solving the more immediate challenges included a complete overhaul of cash management," he reveals. "We then set about building confidence in the management team and formed a program to communicate effectively with our diverse customer base. Efficiencies continued to be made, and investment in new plant machinery improved productivity. Moreover, a reorganization of management and sales better aligned our business units with the manufacturing bases of our key customers. This included investing in the executive team, namely bringing in additional expertise with proven experience in asset and fiscal management. Since 2018, we have seen a return to profit, the retention of key management staff, a 25 percent reduction in corporate overheads, improved relationships with supply chains and customers, and the integration of a more streamlined approach driven by results – all with no additional borrowing."
Enter Covid-19. Just as all that hard work started to come to fruition, the company was thrust into the middle of an unprecedented global health crisis.
Though throughout the course of the pandemic (and its aftermath) Bundy increased stock levels to try and mitigate rising prices brought on by supply chain disruptions, it has not been immune to the prolonged challenges of Covid-19. Thankfully, however, because of the hard work that went into restructuring the company before the arrival of the pandemic, Bundy was able to withstand the full force of the crisis and keep cool under pressure.
"Our global standing and international operations meant that manufacturing plants were able to support each other and cover any gaps and anomalies when other units were unable to function at full capacity," says Chris. "In turn, this meant that key customer accounts were not compromised, and orders were consistently fulfilled. Another benefit of being split over numerous countries was that we could better anticipate the Covid-19 waves; what we learned from the outbreak in Italy, for instance, enabled us to prepare in other countries more appropriately. As a result, we could stay ahead of the curve by establishing contingency plans that kept production moving.
"Steel is our main material and factories have struggled to keep up with demand since Covid-19 restrictions have lifted – and those challenges persist," he explains. "Just as we thought the world was getting back on its feet, the conflict in Ukraine placed further pressure on steel-producing nations, raising prices as supply was once more squeezed. When you factor in skyrocketing transport and fuel costs, it really is a perfect storm: prices are only going one way. The work we carried out before the pandemic – aligning sales, production, and procurement – has lessened the impact of all these pressures; however, as with every business, we face cost increases as supply chains continue to be affected by the volatility of markets and the instability of geopolitics. We are grateful that our customers understand these challenges and continue to collaborate with us in such tough times."
Despite the current climate, the company is gearing up for a promising future. Yet Bundy recognizes that today's solutions will not be viable for tomorrow's problems.
The company is determined to develop new products and processes in-house by forming synergistic partnerships with other companies. "Continuous product development will be central to our operations going forward," asserts Chris. "Investment in new plant machinery has already reduced our overall energy usage, and we are now focusing on innovative technology that will address heat transfer efficiency and therefore, improve energy consumption at a time when costs are exponentially rising. The development has since attracted interest from appliance manufacturers seeking to improve fridge-freezer energy efficiency, and we expect to publish test results in the next few weeks."
Bundy also recognizes the importance of reducing direct emissions of fluorocarbons through better containment of refrigerants and by reducing energy usage across its network. To that end, it set up Bundy Green in 2019 to address environmental concerns within the company.
"As part of that initiative, we recently began a group-wide program to reduce the impact of our operations in anticipation of future climate change regulations," details Chris. "We are working with CDP, an international global disclosure expert to gather detailed information on the environmental impacts of our energy use, emissions, and waste. We are also working with an external consultancy to assess all our operations and put in place a sustainability policy that will dictate how we can comply with environmental legislation.
"Ultimately, we want to be seen as a world-class technology business and the supplier of choice for leading refrigeration brands," he concludes. "To achieve this, we will look to expand into emerging markets where our customers have manufacturing operations and promote our corporate culture of continuous improvement – all the while maintaining our reputation for superior engineering and industry-leading solutions. While profit and cash flow are crucial, turnover is not. We do not aspire to be the largest component manufacturer in the market, but we do expect to be the best."
Bundy Refrigeration
www.bundyrefrigeration.com
Services: Refrigeration components manufacturer