Customer focus
One of the leading suppliers of hydraulic cylinders in Europe, Burnside Eurocyl is proud of its commitment to consistent high quality
Having celebrated four decades in business in 2014, today Burnside Eurocyl remains part of the Burnside group of companies, which was founded by the four Byrne brothers in 1974. It began by providing general engineering products and services for local industry, but as Anthony Byrne, Joint Managing Director explained after the first two years the decision was made to concentrate on the production of hydraulic cylinders. "We believed there was a market for these products, as there were some local companies producing equipment such as front end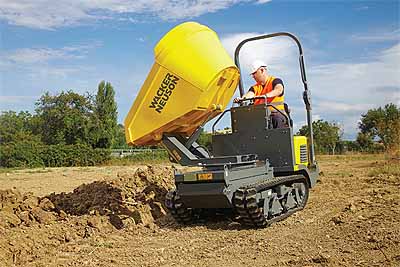 loaders for tractors, but there was no local manufacturer of cylinders in Ireland. At first we just supplied the local market requirements, but soon afterwards we began supplying to Northern Ireland and then to the UK," he noted.
Further to this successful expansion, Burnside Eurocyl made the decision to enter the mainland European market, with a focus on Germany. "We had great success in the German market over the first few years and we went on to supply customers in almost all countries in Europe," added Anthony. "In the past few years we have been very successful in gaining other markets in various segments and areas, and as a result we are now shipping cylinders around the world including to the US, Canada, India and China and as far away as New Zealand and Australia."
The products exported to these countries include double acting, displacement, single acting, telescopic, double ended and sensor and positioning cylinders. They are all manufactured at Burnside Eurocyl's purpose-built facility, which is situated on a 20,000m2 site in Carlow, southeast Ireland. "We are strongly focused on the production of high quality cylinders for the mobile machinery market, especially construction machinery," Anthony highlighted. "We supply direct to customers which are all original equipment manufacturers (OEMs), many of which are the leading companies in the world in their field. Our client list includes Doosan, JCB, Komatsu, Kubota, Niftylift, VOLVO, The Wirtgen Group, Thwaites, and Wacker Neuson among many others."
As Burnside Eurocyl is dealing with some of the best-known brands in engineering, it has to maintain very high standards of excellence across all departments – as a result, its production facilities offer only the best in systems and personnel. A customer focused cellular manufacturing system allows the team to focus directly on customers' exact requirements, and continuous investment in modern CNC machinery and robotic manipulation helps keep products competitively priced and reliable.
Part of this strategy included a significant new factory expansion, and as Anthony noted, this will enable an increase in production of around 20 per cent. "We have recently extended our facility to approximately 100,000 sq ft, which will enable us to install more state-of-the-art production methods including robotic handling. It will also allow us to increase our output substantially to over 5000 cylinders per week, and it will also allow us to offer a greater range of cylinders including larger types than we could handle up to now," he confirmed.
"We are also now supplying many cylinders with added technology such as electronic sensors, which have become very popular in the market place over the last number of years. This development will allow us to expand into some sectors of the market where we believe we can increase our market share substantially."
This kind of new product evolution is the result of a dedicated research and development (R&D) department. Staffed by skilled engineers, this team keeps a close eye on trends in the industry and enables Burnside Eurocyl to research and design prototypes with confidence and purpose.
"We also provide a full design service for all our customers, and over 90 per cent of all our products have been designed in-house," added Anthony. "Clients can benefit from our employees' years of experience in the design of all types of cylinders for various types of application, and R&D and the continual launch of innovative new products are essential parts of our plans for the future."
Going forward, Burnside Eurocyl aims to continue on its growth path over the coming years, with plans for expansion into new geographical areas and other sectors of the market worldwide. But supporting this strategy will be its dedication to maintaining superlative levels of production quality and service. "Our main strengths are our highly committed and qualified staff and our highly advanced production facilities," stated Anthony. "We have established a reputation for providing a fast, reliable service all the way from the start of the process to the customer's assembly line and we work hard to ensure we only produce the best quality products to best-in-class production standards.
"After over 40 years in business we are still a family owned company with the second generation now fulfilling many of the main roles in management. We believe this also gives our customers confidence in the continuation of our commitment to them in the long-term."
Burnside Eurocyl
Services: Manufactures hydraulic cylinders for a range of markets