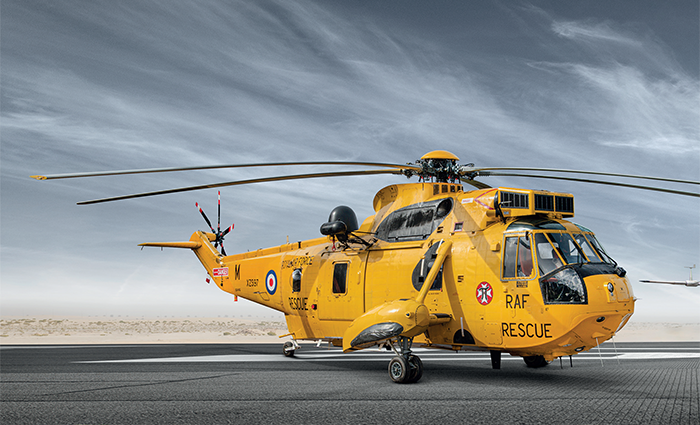 Business at Ontic is booming; here's what the company predicts for the future of aviation
Ontic's history stretches as far back as 1952. The company was established in southern California, outside Los Angeles, on the West Coast. Fast forward to today, the business has grown to include six sites, with a $430 million revenue and a team of approximately 1150 people. "When I joined," begins Gareth Hall, the CEO, "we were around $60 million, with a single site in LA, and about 75 people. I'm proud to say that we have grown quite significantly over the last ten years."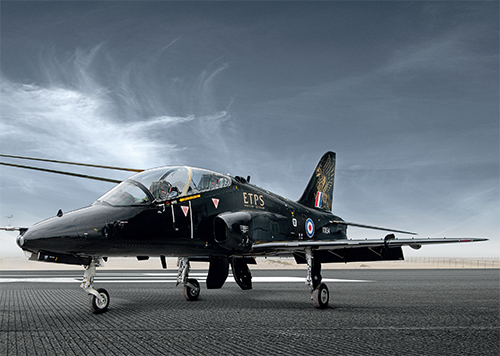 Ontic specializes in the manufacture of aviation parts for both new build and the aftermarket. Its acquisition of various OEMs forms the basis of its intricate supply network. "Our business model is to invest in and acquire intellectual property from other aviation OEMs. For us, this is much more advantageous compared to the traditional model, which invests in internal R&D to develop new products," shares Gareth.
Ontic is an opportunistic company. It recognized a gap in the market, noting that as OEMs continued to develop new products, the demand for their extensive portfolios began to wane. Ontic then provided an excellent exit route for those OEMs. "We are a trusted partner across all the major OEMs. We step in, and acquire or license the product line, and then we fulfil everything the OEM did with the customer, including part production and the supply chain. We then offer full technical support for customers, as well as configuration management, and any subsequent changes that need to be made to the specific part."
Over the last two years, the organization has worked exceptionally hard to keep planes in the air, and has subsequently grown to become an expert in the market. Despite recent disruptions, its goal is to ensure customers are taken care of, and parts to build aircraft are in sufficient supply. "We're finding there are fewer planes because parts are more difficult to source. So, our commitment is to continue to provide customers with solutions. If that is not possible, rather than not bidding, we look for alternative options, which might include reparation of existing units, or developing creative alternatives."
Seamless solutions
Gareth highlights that working closely with customers to find solutions is one of the inspirations behind the company's leading industry innovation. "Often there are lessons that we learn through our problems. Sometimes, we look to redesign part of a product that didn't quite work the first time. This might mean that we need to take 2D drawings to a 3D model. This will often lead us to discover new suppliers or different supply chain opportunities. We deal with old drawings, and so by bringing in modern techniques from experts in this sector, we can continue to support our clients with the latest technology."
Specialist innovation triggers the topic of Ontic's uniqueness. From Gareth's perspective, there are three core specialisms that help it stand out from its competitors, and facilitate efficiency across the company's supply chain. "Firstly, many OEMs will say they are specialists in field measurement or in aero structures; this is what we look out for. Subsequently, we maintain excellent transition management, and as we continue to acquire intellectual property from other OEMS, we transfer those product lines, supply chains and customers from an OEM facility into one of ours. This is a core competency of ours, which we execute flawlessly, and allows us to support our customers with the best possible result.
"Secondly, we work in a high complexity, and low volume environment. We have to organize ourselves quite differently to be able to execute that. It's about securing partnerships with our suppliers rather than demanding cost reduction. Finally, and most importantly, we sustain engineering capabilities. Although we have an R&D function that is responsible for producing new parts, we have an extensive engineering capability across our business, which is fully engaged in ensuring the parts we have under production continue to be made. Having that expertise in house to deal with obsolescence is vital."
A triumphant partnership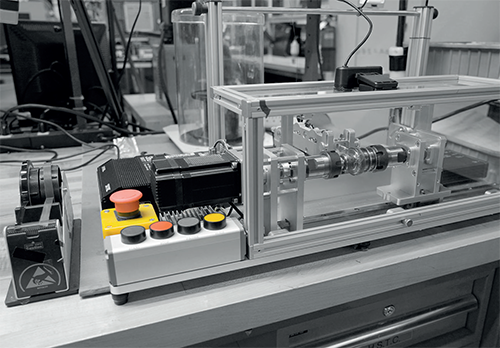 As he reflects on 2022, Gareth shares how grateful he is that Ontic made it through the challenges that have plagued the aviation industry, and how the company is working to mitigate market turbulence for a successful future. "Covid-19 had a massive impact, and civil aviation bore the brunt of that. We have been fortunate through most of the struggles. There is a large military component to our business, so we came through the last two years with great strength because of that sector. One of the great successes of 2021 was partnering with Triumph. We signed and completed a deal to acquire its UK operations in Cheltenham, where we maintained all employees and customer contracts. In doing so, Triumph was able to focus on core products. That is a great example of how we work together to support the customer and broader market and allow Triumph to stay focused on what it wants from its strategy. Going forward, I'd like to maintain that approach."
Future focus
In bringing the conversation to a close, Gareth shares his optimism for Ontic's future. "I think we are starting to see some positivity in aviation. We are starting to see a lot of sectors improving, passengers are returning, and there are fuller flight schedules. More operators are bringing long haul jets out of storage, which is hugely important for trans-Atlantic traffic. On the military side, we have seen consistent demand there, so I think that stability will continue for the medium term."
When asked about long-term goals, Gareth says that from an aviation perspective, the industry is looking strong to bounce back from the challenges of the last two years. "Where there has been a shock to the economy, aviation has improved impressively. If you look at 9/11, and the financial crisis of 2008, aviation took a big hit, but it recovered well. I think we are all hoping that will be the case for the years ahead. Regardless of the outcome, I know that Ontic will continue to work exceptionally hard to remain a leader in this industry and support our clients to the best of our ability," he says.
www.ontic.com