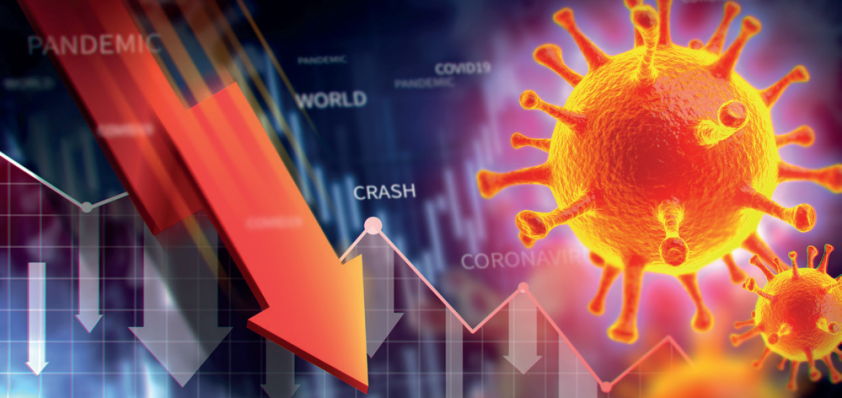 The Covid-19 pandemic is a humanitarian crisis that continues to take a tragic toll on people's lives, however, the outbreak is at risk of turning into an economic crisis also.
The Office for Budget Responsibility (OBR) forecasts a staggering 35 per cent fall in real GDP in the second quarter of 2020, and an unemployment spike of up to ten per cent – that is two million additional people out of work. Crucially, the OBR's forecast is built on the expectation of a V-shaped recovery in which a sharp economic downturn will be quickly followed by a rapid upturn to normality once the lockdown measures are lifted. However, evidence from the manufacturing sector so-far suggests that this is unlikely and instead a W-shaped double dip recession may be on the cards.
The downturn in economic output began in March, continued into April, and it is expected that it will not pick up again until at least July. The OBR expect manufacturing output to fall by 55 per cent in the second quarter this year. The UK economy is also heading for its largest single-year deficit since the second world war, with public sector net borrowing set to increase by up to £218bn this financial year. The OBR estimates a deficit for this year of 14 per cent of gross domestic product (GDP). By contrast, at the peak of the global financial crash it reached just 11 per cent.
While the hit to the UK economy has been unprecedented, not all sectors will be hit equally. The OBR predicts that manufacturing, construction, retail, travel, food industries and education will see the biggest losses but sanitary and social distancing restrictions have also disrupted the services sector in a manner that is likely to last for some time meaning the UK is now more reliant on manufacturers to lead the recovery. Factories around the world have been forced to close or run on reduced hours, causing mass disruption to global supply chains. Manufacturing output in the UK has fallen sharply, with some reducing production while others have shifted to producing much needed medicines, sanitizers, ventilators, Personal Protective Equipment (PPE) and other equipment for the health service to combat the spread of the disease. All the indications at the moment are that, even if a gradual easing of lockdown begins soon, the impact of this shock will continue to hit companies and livelihoods for some time to come. Different parts of the economy will recover at different speeds, with export demands, consumer tastes and business models changing.
This unprecedented economic challenge is forcing CEOs to contemplate difficult choices. Some are pulling in, making cuts, and focusing on surviving the storm. Others, however, are taking decisive action to put in place reforms so that when the crisis ends, they can come back stronger. While Central Banks, supra-national institutions, and domestic policymakers all have key roles to play in supporting our economy, the recovery should be business led. The right response is to focus on supporting the business sector with measures designed to stimulate demand and ensure manufacturers can get back to supplying the goods consumers want and our country needs.
It is clear that the reactions to Covid-19 have disrupted activities in such a seismic manner that few parts of the economy have been spared.
Make UK
Make UK, the manufacturers' organisation, is the representative voice of UK manufacturing, with offices in London, Brussels, every English region and Wales. Collectively it represents 20,000 companies of all sizes, from start-ups to multinationals, across engineering, manufacturing, technology and the wider industrial sector. From HR and employment law, health and safety to environmental and productivity improvement, its advice, expertise and influence enables businesses to remain safe, compliant and future-focused.
https://www.makeuk.org/insights/publications/manufacturing-monitor-15052020