By focusing on innovation, Integrity Tennessee is broadening its capabilities to better serve clients
Integrity Tennessee Inc (Integrity) is a global leader in the injection molding tool industry, specifically manufacturing plastic injection molds. It not only manufactures molds, but offers a complete range of design, repair, and maintenance solutions to customers around the globe, and has gained a reputation for the diversity of projects it handles.
Based in Pulaski, Tennessee, the company's headquarters are strategically located in close proximity to a large number of its repeat customers, resulting in quicker turnaround times, less travel time, and significantly reduced costs. The business boasts two sites in Pulaski, one on Elkton Pike and another on Tarpley Shop Road, totaling 63,000 square feet, with a crane capacity of 50 tons. These manufacturing plants operate 24 hours a day, seven days a week, facilitating Integrity's Quick Response service, which responds to client emergencies whenever they arise.
Man & machine
In order to manage a range of projects, such as new designs and builds, engineering changes or repair work, the plants are well-equipped with an extensive collection of high-speed, state-of-the-art machinery. Having broken ground on a plan for expansion in 2022, the business is further investing in a series of new, innovative machines.
For example, it has recently invested in a high-precision, 5-axis Computer Numerical Control (CNC) machine, which enables a part to be approached from all directions in a single operation, eliminating the need to manually reposition the product between procedures. This is just one of three new Promac Sharav machines being installed in Integrity's manufacturing facilities over the course of 2023.
It's not all about machinery though; Integrity prides itself on its large team of highly skilled program management and engineering staff. With over 100 years of combined experience in injection mold and tool making, the business provides customers with unrivaled industry expertise.
Integrity is not only renowned for its manufacturing capabilities, but also its product designs. With a constant focus on the quality, accuracy, and functionality of its designs, the team of experienced designers and surfacers apply lean design philosophy to assure optimal value for customers. The team takes time to listen to the clients' needs, thoroughly understanding their standards and unique requirements to design a one-of-a-kind, customized solution.
With innovation at its core, the design team continually strives to push the boundaries of tool design and improve processes along the way. Its designers constantly revise data and assess customer feedback to improve the usability of their designs. Integrity is now using 3D motion simulation, for example, to effectively envision its design concept and compare potential modifications.
This speaks to the values upon which the company was founded; to provide exceptional service, quality craftsmanship, dedication, and professionalism. These values remain at the heart of Integrity, with the business consistently placing the customer at the center of operations and adapting to meet their molding needs, regardless of their complexity.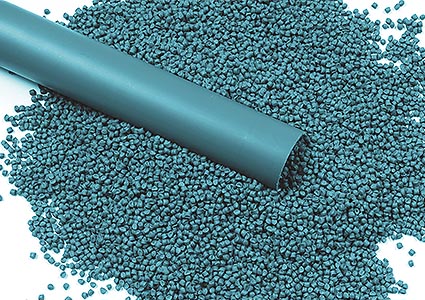 Community spirit
The business works collaboratively with clients to strategize, confirming specifications meet their demands, whether timing restraints or shorter lead times, for example, before beginning to manufacture. It then produces a Data Fease Report to analyze the feasibility of the proposed product and offers in-house validation, using robots and end-of-arm tooling to ensure the part can be physically molded in one of its warehouses.
Integrity also offers repair services, with an experienced team of mold makers on hand to fix any issues with existing tooling. This includes crash, flash, texture, and manifold repairs, but the team can also manufacture individual, customized components to replace damaged parts. Its team of on-site technicians also provides service support, such as identifying minor issues, troubleshooting, and generally supporting tools during the client's initial launch.
Additionally, the company's engineering team works with clients to design and implement any relevant engineering changes to their tooling. The business prides itself on efficiency and minimizing disruption to the client, so, by applying the team's collective experience and enhanced capabilities across the business, Integrity reduces the amount of time that the tools are out of action.
Integrity is passionate about giving back to the community. One example of the company's community outreach is its recent involvement in Tennessee's Adopt-A-Highway program, which has seen the business adopt a stretch of the 64 Bypass in Giles County, from MM 9.5 to MM 11.5. At a practical level, this means employees within the organization will assist state officials with litter-picking, taking responsibility for Integrity's designated area. The program aims to not only keep roadways free from unnecessary litter, but also reduce maintenance costs and promote litter prevention awareness.
This community support extends to Integrity's own circle of trusted suppliers. The business constantly looks to form long-term partnerships with suppliers who share their values and commitment to quality. To repay its partners, Integrity recognizes an elite group of its suppliers with its Strategic Supplier Awards every year. Winners for 2022 include Western Equipment Ltd, Konecranes, and Finkl Steel. To receive an award, the supplier must hit three criteria; consistently demonstrate exceptional performance, commit to continuous improvement, and accept social and environmental responsibilities.
Overall, aside from community efforts, Integrity's planned investments in machinery, combined with its emphasis on delivering exceptional customer service, is set to see the business continue its successful journey of growth and innovation.