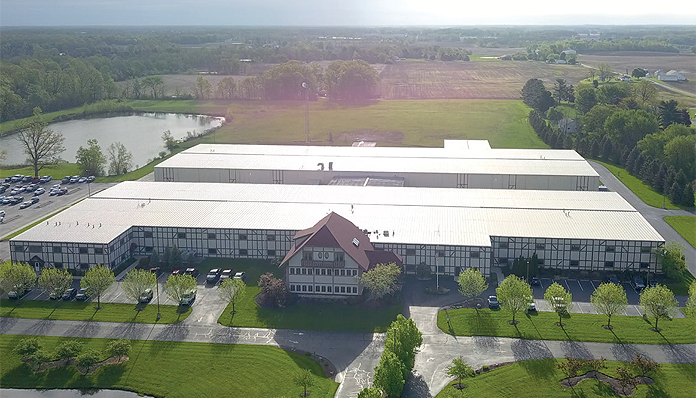 Passionate about precision
Specializing in taking customer-owned ideas and bringing them to market at scale, C&A Tool (C&A) is a high-precision contract manufacturing company with a reputation for unparalleled expertise, advanced equipment and engineering excellence. Founded in 1969, the company has been a part of the MinebeaMitsumi family of companies since 2017, and today, in 2021, boasts a team of 600 employees helping to fulfil customer demands 24 hours a day, seven days a week.
Serving the aerospace, medical and industrial sectors, C&A has grown steadily through the years and now supports a substantial number of the world's largest OEMs. According to the organization's Sales Manager, Adam Heller, it is C&A's ability to perform turnkey projects for complex manufacturer parts that has enabled its success and continues to set the company apart.
"At C&A, we operate three different verticals: industrial, aerospace and—our largest vertical—medical. We manufacture for all major OEMs in each of these areas," Adam explains. "Primarily, we work on the medical side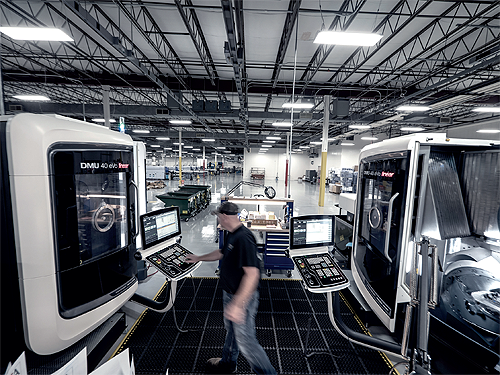 of things, where we produce items like spinal implants and a large volume of navigated instrumentation. For aerospace, we manufacture a lot of products for the blisk and rotative market, as well as items for commercial and military aircraft manufacturing. Finally, on the industrial side, our bread and butter is fuel systems, where we work on fuel injectors for diesel engines. In fact, for about ten years, there wasn't a semi-truck in the United States that didn't contain a part we manufactured!"
With virtually every part of its manufacturing process performed in-house, C&A takes complexity out of its customers' hands, providing them with the additional capabilities and volume needed to bring their products to market. Benefitting from equipment with extremely high tolerances for improved accuracy, C&A's self-sufficient facility can not only carry out complex assemblies from start to finish, but also produce detailed takt time and delivery information to ensure optimum performance.
"We have two locations—including our headquarters—in Churubusco, Indiana, which gives us a centrally located position in the Midwest," Adam states. "Our industrial operations are generally led from our headquarters, but a block down the road, we perform our aerospace manufacturing. Around 20 minutes from that site, we have our medical facility. It means we have separate facilities that specialize in each vertical.
"In terms of equipment," Adam continues, "we have made heavy investments into Zeiss CMMs, as well as technology for additives. Investing in 3D printers from the beginning was important to C&A. We have nine EOS machines and have just purchased the country's first for contract AMCM450 machine. It's pretty exciting stuff.
"Grinding equipment for our navigation instrumentation is also vital and we utilize five-axis milling for our interbody devices. Recently, we made a sizeable investment in Star CNC technology and have several ST38s onsite, which are high-end Swiss machines. Finally, in 2020, we purchased a Liechti G-Mill 1000 for engine rotatives. The G-Mill was a major investment for us and we are optimistic it will open many doors in the future."
High-profile projects
Bolstered by the advanced nature of its manufacturing facility, and valuing a partnership approach to its work, C&A collaborates with its clients to drive down costs, cut lead times and solve complex problems. In 2021 alone, the company has supported a variety of major aerospace engine manufacturers, as well as participating in a number of cutting-edge interbody programs that are set to arrive on the market in the coming months. Perhaps the organization's most high-profile project, however, arrived in the form of Jeff Bezos' Blue Origin space program, which recorded its first crewed flight on July 20th, 2021.
"We manufactured some of the engine components for Blue Origin, which was really exciting, especially as Jeff Bezos and his crew were part of the vehicle's first fully crewed flight in July," Adam reports. "We are still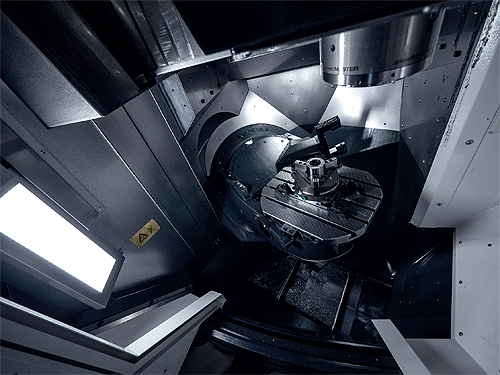 working on some areas of fuel distribution and engine componentry for the project, which is where our expertise in exotic metals proves very useful. When it comes to difficult-to-manufacture material, we really are specialists, especially in nickel components for high heat, which is an area where we have found a lot of success of late.
"Elsewhere," Adam remarks, "we've had a hand in the navigated surgery market, where we were one of the first contractors to rise to the top of that sector. We have been blessed to have great partners along the way to support our growth."
After what has been a challenging 18 months for businesses across the world, C&A has overcome the negative impact of the global slowdown and is ready to build towards the future. Key to the firm's resilience in the face of international uncertainty and upheaval, Adam argues, has been its diversity.
"As a company, we are fortunate because our services are so diverse and we operate in so many different segments. It meant we could remain operational during the last year because we were not completely reliant on any one vertical," Adam declares. "For example, the medical sector was very strong at the beginning of Covid-19, but then it levelled out as surgery started to taper off. However, that was when our industrial vertical picked up, which really helped us to stabilize.
Program potential
"Aerospace might have been a little depressed lately due to the halting of much of the world's international air travel, but regionally, and here in the United States, people are starting to make flights again on a regular basis. All in all, the signs suggest that business will begin picking up across the board during the next few quarters."
As we move deeper into the latter half of 2021, C&A finds itself in the development stage of a number of programs. As a result, the company's core focus at present is on helping to bring those new and exciting projects to market.
"In order to bring these projects to fruition," Adam notes, "we need to bring things to a stage where engineers can do their testing and firm up their proof of concept, which also gives us a chance to refine our manufacturing approach, drive down lead times and cost, and prepare for full-scale production.
"Further down the road, I think that the additive market is only going to grow, so there is plenty of scope for expansion," he continues. "We'll certainly be making some investments in scanning technology that will assist in the reduction of cost, while giving us manufacturing insight that we haven't seen before.
"As things start to tie together from a data and delivery standpoint, we can really see increases in our operational efficiency, time reduction and cost reduction, especially as we make inroads into industry 4.0 and smart factory processes. Most of all, I'd like to see a lot of our OEMs staying domestic with their manufacturing needs because we can not only help them, but we can be cost competitive."
C&A Tool Engineering
www.catool.com
Services: High-precision contract manufacturing