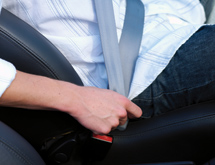 In terms of function and importance, a car's seat is perhaps second to only the engine in priority. Although the vehicle can function without it, there's little doubt that a well-made and comfortable seat is absolutely essential to a motorist's experience.
Camaco LLC has ensured that experience is a positive and safe one since its inception in 1996. The company, headquartered in Farmington Hills, Mich., is the largest independent supplier of engineered seat frames to the North American automotive industry. The company recently relocated its offices from Novi, Mich., in order to double its office space.
Camaco's products include stamped metal and wire frame seat structures, headrest and armrest structures, visor rod and towel bars, complementary metal reinforcement components, and instrument panel and console substrates.
"We are a fully vertically integrated supplier that manufactures the structure of the seat from the floor up," Global Purchasing Manager Vishal Pradhan says. "We manufacture and design mechanisms ourselves or integrate mechanisms from other suppliers into our seats and ship them to Tier 1 suppliers of the OEMs choice."
Direct Connections
Camaco contracts directly with automotive OEMs, who specify the Tier 1 suppliers that Camaco ultimately ships completed systems to for final trim. The Tier 1 suppliers then ship the seats to the OEM's assembly lines.
Working directly with automotive OEMs instead of industry suppliers has helped Camaco retain steady work even during the economic downturn. A contract to produce seat systems for Ford's F-150 truck series in particular helped it stay afloat during the auto industry's reorganization, Pradhan says.
"Ford approached us knowing we were a leading supplier to Tier 1 manufacturers and negotiated a contract with us in 2005," he adds. "When the F-150 program kicked off in 2007, we stayed afloat by contracting directly with the OEM, as a Tier 1 supplier might have taken the work in-house during the recession instead of giving it to us."
Camaco's success in direct contracting has allowed it to greatly increase its size, capabilities and reach. The company operates eight manufacturing plants including facilities it recently acquired in Germany and Poland.
Acquiring the two European facilities allows Camaco to stay closer to European automotive OEMs such as Audi, which recently contracted it to supply seats for its Q7 luxury SUV.
"I'm proud of how much we've grown in the last 10 years," Pradhan says. "Going from two factories to eight and being in three different continents in the last 10 years is something we never imagined when we started. We're very grateful for that growth and a lot of that is because of OEMs' decision to go direct."
Agile and Integrated
Camaco's manufacturing capabilities include design, engineering, prototyping, tooling, blanking, stamping, welding and assembly. "We are truly vertically integrated – the only things we buy from the outside are low-cost items such as plastic fasteners," Pradhan says. "We buy our own steel, roll our own tubes and stamp parts inside each of our own buildings across the globe."
Design and engineering capabilities are a relatively new addition to the company's services. "Until a year ago, we were strictly build-to-print," he adds. "To go from that to having people able to do design is very big for us, and is an area where we see a lot of growth opportunity."
Camaco's design and engineering departments, based in its headquarters in Novi, Mich., utilize a number of process-driven design solutions. "Our expertise in metal fabrication and welding technology allows us to incorporate process capabilities at the concept and initial design phases, using 3-D solids to identify and optimize engineering design manufacturability," the company says. "Our advanced development and product engineering teams offer car and truck manufacturers a wide array of black box design, systems integration, and product and program management services that meet our customers' price, timing and weight targets."
The new design and engineering departments also reflect the company's culture of innovation and ability to make decisions quickly. "Our CEO [Arvind Pradhan] is an active employee, and all of our senior staff are very involved on the ground level of the business," Vishal Pradhan says. "Everyone here has responsibility over what they do and ownership over their positions, which cuts down on a lot of bureaucracy.
"Getting something approved here, like new machinery or contracts, is just one decision away," he adds. "We move at a speed that many of the larger companies can't."
No Defects Allowed
As a TS-16949-certified manufacturer, the company uses state-of-the-art equipment and processes that minimize process variation, maximize quality and eliminate waste, it says.
Quality in particular is a high priority for Camaco. The company has a zero parts-per-million (PPM) defect rate. "Years ago, it was possible to have maybe 2 to 3 defects per million, but now we can't have one," Pradhan says. "Our parts are not just going into one vehicle, they're going into an entire vehicle line – we have no opportunity to fail."
All parts produced by the company go through several automated and manual quality checks before leaving the assembly line.
Camaco's lean manufacturing processes include flexible manufacturing cells, automated assembly lines and robotic welding systems. One of the company's automated system suppliers is TranTek Automation Corp. of Traverse City, Mich., which provides laser welding and subassembly cells. Laser welding cells provided by TranTek are being used to produce the Audi Q7 seats in Europe, Pradhan says.
"TranTek was a new supplier of ours when we started the Audi project that has now become a favorite of ours," he adds. "When all was said and done, we were very pleased with them."