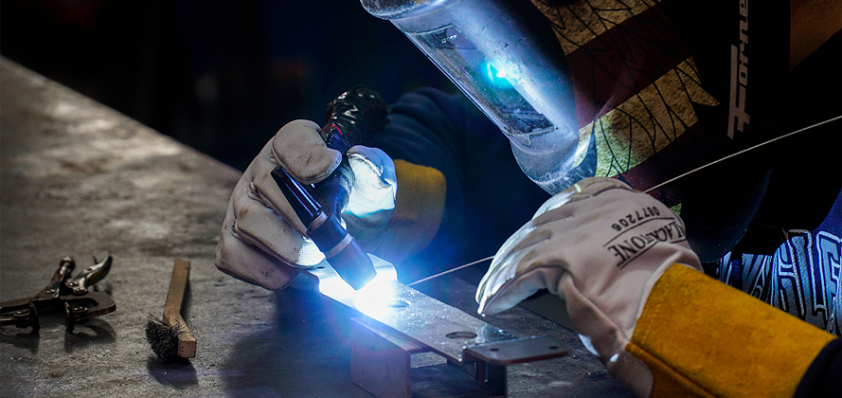 Cameron Manufacturing & Design
Cameron Manufacturing & Design provides a total solution for its customers.
When it comes to providing large process equipment, Cameron Manufacturing & Design (CMD) is a one-shop for its clients, Materials Manager Joshua Roloson says. "We can do it all under one roof," he declares.
The Horseheads, N.Y.-based company not only can design and manufacture the equipment for its customers, "We can test it as well and beyond that, we can even install it, if necessary," he continues. "That has set us apart."
Founder Frank LaViola Sr. started CMD in 1983 when he saw the need for a fabricating business in upstate New York. Today, the firm serves clients worldwide and provides welding and fabrication, custom machining, engineering, and automation and robotic services.
"We are able to provide a total solution for customers," Interim CEO Matthew Sharpe adds, noting that the firm has become known for its work. "Cameron has a pretty good reputation for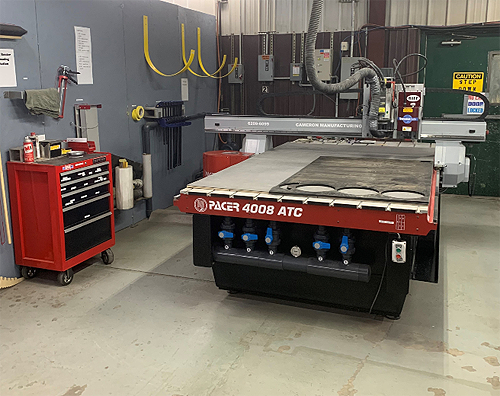 producing high-quality parts."
It also has thrived as an ESOP, which gives its associates a stake in CMD's success. "The ESOP is geared to be an additional retirement plan with employees being allocated shares of stock every year," he explains.
"When they retire, that gets converted into cash and paid over the course of five years to retirement," Sharpe continues. "The more successful Cameron becomes, the more successful our employees become."
A Good Partnership
CMD exhibited at the FABTECH expo least year and plans to do so again this November. But the company will not return alone. Instead, "[We have] a strategic partnership we formed with company called ARVOS," Sharpe describes.
ARVOS, he explains, specializes in weldments that are much larger than CMD is capable of performing. "We handle the welds they can't handle," he continues, adding that ARVOS and CMD will have staff in each other's booths.
Sharpe notes that the two companies met last year. "A good partnership came out of that," he continues, adding that this year's FABTECH expo will be a "staple" show for CMD, which will provide its associates with industry training.
"We'll be sending supervisors and managers to attend those particular training sessions," he says. "They'll see what the new technologies in the weld and processing areas are."
On the Lookout
CMD keeps a close eye on quality during the manufacturing process. Currently, "We have an internal quality department," Sharpe says, adding that the firm is ISO complaint and looking into becoming certified.
Its quality department also makes sure to test its products before they leave its locations. "They're constantly doing random spot checks," he says. "Our supervisors are very quality conscious."
CMD also prides itself on building lasting relationships with its suppliers. "We have long-term relationships we've developed over the years," Sharpe says, adding that the company is in the process of forming new strategic partnerships.
"We're trying to develop some relationships where they can stock more on a contingent or we can call and be a preferred customer," he describes. "We're also constantly looking for new suppliers in machining."
One area that the company is extensively exploring is powder coating. "We're really on the lookout for powder coating suppliers now," he says, noting that the company plans to qualify two vendors soon.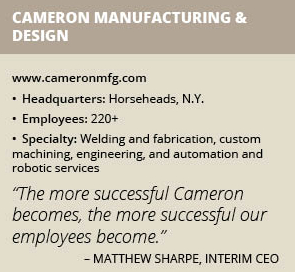 Making it Happen
CMD regularly copes with market shifts in its industry, which recently included a decrease in lead time. "That's the biggest thing we're seeing," Sharpe says. "All of a sudden, customers seem to want their products yesterday."
Although this has put a strain on the company's capacity, it has adjusted. CMD's years of experience have "helped us adapt internally," he says. "We're able to adapt quicker to those lead times."
Roloson agrees, adding that CMD's ESOP structure gives its staff an incentive to meet those deadlines. "If a customer comes to us and says, 'We need this three weeks early,' we do what we can to be creative and make adjustments in production to make that happen for them," he says.
He sees a strong future ahead for CMD, which will see the company expand its footprint beyond its 125,000-square-foot main plant and its additional 20,000-square-foot location nearby. "That's certainly a goal of ours," Roloson says.
Sharpe adds that the company will expand its reach to serve other process equipment customers. "I see us possibly going into more ITAR and government work," he says, noting that the firm wants to grow its capabilities as well.
"I do see us eventually going down the automation route," he says, predicting that this will be a major area of focus for CMD. "[We also want to] grow our sales year over year."