Case in point
By embracing up-to-date technology and combining it with traditional family business values, Caps Cases constantly aims to deliver quality, cost effective cardboard packaging solutions to all of its customers
It was back in 1982, that business partners Charlie Bissett and Peter Bush joined forces to found Caps Cases, a company that was designed to target niche markets in packaging, including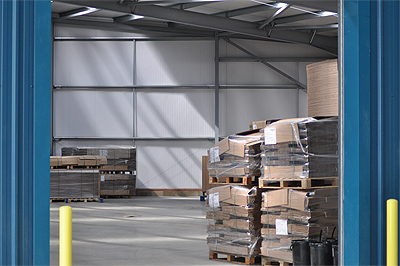 assembled divisions and pallet containers. With the unwavering support of their respective partners Angela and Sue (Charlie, Angela, Peter and Sue's initials spell out the company's first name), Caps Cases originally traded out of a 5000-square-foot factory in Newmarket, from which its seven employees helped steer it through the recession of the early 80s.
Today, Caps Cases is one of the largest independent, multi-site manufacturers of corrugated cardboard packaging in the UK. To this day, it remains very much a family business, with Charlie and Angela's three sons and Peter's daughter now calling it home. "What started as a small operation of seven people working together to make boxes for various projects that had been outsourced to us has since grown organically to one that has over 200 staff and now operates from 100,000-square-feet of manufacturing space here in Newmarket, and posted a turnover of £22.2 million last year," explains Managing Director, Trevor Bissett.
By combining family values with up-to-date production technology, Caps Cases' highly trained customer services and production teams are able to provide clients with sound advice, and access to an exceptional range of products and services. "We started off by specialising in the production of cardboard partitions and divisions, the likes of which are found inside your typical box of wine, whisky or other spirits. That was our first real niche," Trevor continues. "Since then, we have moved into a wealth of different specialisms, including multipoint gluing, pads, cases, POS displays and die-cut cases, so literally anything and everything that is made from corrugated cardboard or associated materials."
In 2017, the company made the decision to consolidate its operations to its two main manufacturing sites in Newmarket and in Baillieston, near Glasgow. It was a move taken to increase overall efficiencies in regards to deliveries and cost effectiveness, and it proved to be an extremely successful one, with over 69 million boxes being manufactured at the two locations and its lorries covering more than 312,000 miles across the UK delivering packaging to its customers.
The consolidation of its operations also involved a £3 million investment in the 15,000- square-foot expansion of the company's Newmarket facility. "This investment took approximately 12 months to complete," Trevor adds. "Crucially, the work included the building of a new warehouse and a new factory unit that will help to create increased production capacity, which will allow us to cope with the massive increase in demand for our products and services that we have seen year-on-year since 2013."
The expansion of the company's Newmarket facility has also resulted in the completed, and forthcoming, installation of several new technologies that will result in big advancements for Caps Cases over the course of 2018. This began in January with the installing of a brand new Hewlett Packard (HP) digital printing press and a new CAD die cutting line, each in their own purpose-built rooms. "This was a direct move made in response to current market conditions," Trevor reveals. "We saw an increasing demand from our customers for smaller runs of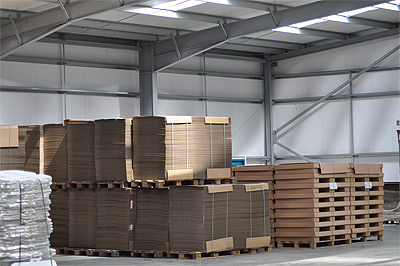 branded packaging and for more bespoke concepts. We spent a bit of time investigating the best solution for this and found HP to be a good partner to work with. We actually started last year with a lower-model machine, before upgrading it to this semiautomatic feeding system, which has been great for us and given the company the extra capacity it needs to take on more of these unique projects."
Over the summer of 2018, and into 2019, Caps Cases will also take delivery of a new flatbed die cutting machine and what has been described as a 'revolutionary' new five colour flexo printer line. "The former will be arriving in June and represents an additional piece of equipment that will give us greater capacity for flatbed die cutting, which is a very busy area of the business at present," Trevor says. "At times, we can experience the odd bottleneck in this area, so it is hoped that the new machine will reduce lead times and enable us to provide a timelier service to our customers.
"In the case of the new flexo printer line, we expect that to be installed in the early part of 2019 and it will act as a replacement for an older piece of equipment; a two-colour case maker. The arrival of this new line is going to mean that we can better compete with high quality post print, while also increasing our rotary die cutting capacity, which is another area of increasing demand. The best thing about the arrival of this new technology is that we know that we already have the skills in-house necessary to utilise it to its full potential." A further area of focus for Caps Cases over the course of this year will be to establish itself as a one-stop-shop for the manufacture and delivery of POS display stands. "This is a new area for us to be involved in," Trevor admits. "People traditionally think of our company as being a brown box producer, however they soon come to realise that we have the capability of doing much more, and understandably we want to let as many people as possible know that we can provide such a facility. Our in-house capacity to actually assemble or pack these display stands and deliver them straight to a store is also what allows us to be a one-stop-shop provider of POS display stand services."
This will be yet another string in the bow of Caps Cases. "The key thing is we are experienced in what we do," Trevor says. "We are responsive, flexible, and we don't have a minimum order quantity, which means we are as happy to hear from a small start-up business customer as we are a multi-national brand, because we can look after all types of company. That, combined with a hands-on management team that runs the business on a day-to-day basis, means we are a company that keeps on pushing forward, looks for new opportunities and always strives to give the customer exactly what they want first time."
Caps Cases
Services: Corrugated cardboard packaging