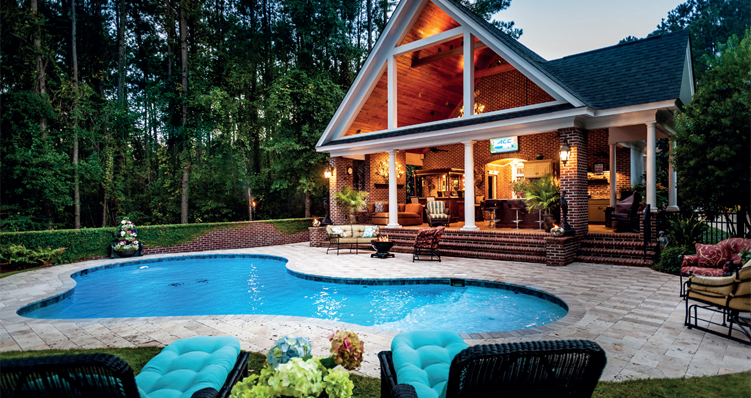 Built to last
Atrue entrepreneur, known for his acute attention to detail, Mickey Bradley originally founded Cardinal Systems (Cardinal) from a small, five-bay garage in Schuylkill County, PA, in 1976. Supplying steel wall panels for in-ground swimming pools – panels that remain virtually the same in terms of design and aesthetics to this day – the company also brought in business by fabricating aluminum coping.
As it grew, Mickey encouraged his son Skip to join him at Cardinal, and it was the latter's engineering mind-set that helped to conclude that such was the demand for the company's services that it would never truly be able to keep up with this without the introduction of some type of automation. Together, the pair contracted a custom machine to produce the metal panels, making Cardinal the first player in the industry to successfully automate the process. This subsequently resulted in lead times falling from six weeks to as little as three days, which is a target it continues to strive towards.
In 2009, Mickey and Skip led the acquisition of Quaker Plastics, a plastic extrusion and thermoforming company, and five years later – in 2014 – the two-bid farewell to Cardinal by retiring and passing the torch to Skip's children, David and Rachel Bradley. Setting out to make their own mark, the third generation, brother and sister team would oversee the purchase of Fox Pool Corporation (Fox) in 2018. A manufacturer that also
produces steel wall pools, vinyl liners, and in-ground luxury spas, the addition of Fox completed Cardinal's pool package service offering.
"Today, Cardinal is known for producing an array of products for the construction of steel wall, in-ground, vinyl liner pools," begins its President, Debra Haase. "We fabricate the steel into panels for both rectangle and custom shaped pools, as well as fabricate the aluminum coping edge, which affixes the liner to the pool wall and deck area. We also produce any design of custom steel entry ways to the pool, in addition to steps, benches, and sun ledges. Furthermore, as a design alternative we also thermoform plastic step entryways."
Embracing technology
Recognized for its precision quality panels, which are produced within a one eighth inch and to the exact shape that a homeowner is looking for, Cardinal has historically produced pools in all manner of designs, from one resembling a guitar, one in the shape of the state of Texas, and even one taking the form of Mickey Mouse's ears!
"Here at Cardinal, we fully embrace technology in order to deliver upon our customers' wishes," Debra continues. "From our first automated panel line, to our most recent Trumpf 5000 punch press, we have continued to stay on top of our equipment needs and reinvest in our business. For example, we are currently embarking upon a 60,000 sq ft expansion project to allow us to further automate our warehouse and shipping functions, and provide adequate office space."
In Schuylkill County, Cardinal's two production facilities currently total over 150,000 sq ft, while its thermoforming facility in Schuylkill Haven, PA, occupies a further 100,000 sq ft. "With a variety of processes and custom designed tools, we utilize over 600 pieces of equipment in order to make ourselves the number one supplier to the swimming pool industry," Debra explains. "Within our plastics department, we possess two polymer structural foam machines to produce our plastic walls. We boast eight extrusion lines – two of which are twin screw machines – and our thermoforming department operates two machines to produce our plastic stairs and in-wall ladder panels. We also have multiple Lean master certified personnel on staff who work to increase our product flow and processes on an ongoing basis."
Equally as important to Cardinal's success as its plant and equipment is the culture that exists amongst its workforce. "The culture here is extremely important to us," Debra confirms. "We interview team members extensively before bringing them on board. We have a minimum of two interviews before we hire for any position and we spend a lot of time making sure whoever we hire is a good fit. We also provide a superior benefit package covering 85 percent of the employees' health insurance, including vision and dental. We match their 401k contribution $0.50 on the dollar up to six percent, and generally when the company has a good year we contribute a lump sum contribution at the end of the year.
"We are also proud of the fact that despite a workforce made up of approximately 80 percent male employees that we provide four weeks of parental leave to all employees. Many of our younger workers have already taken advantage of this crucial benefit to spend time with their families."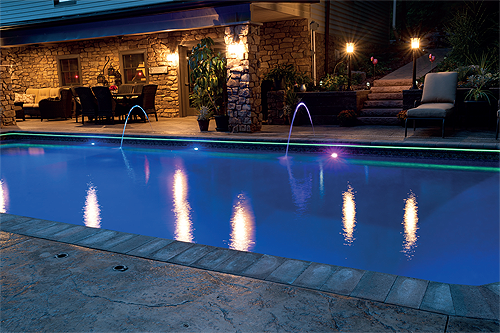 Meeting demand
The camaraderie and togetherness of the company's people came to the fore during the past year-and-a-half as it had to quickly adapt to the demands placed upon it by the Covid-19 pandemic. "During the early weeks of the pandemic, we followed the Pennsylvania Governor's mandate that all non-essential businesses should shut down. This lasted for three weeks until the list of approved businesses included steel and plastic manufacturers," Debra details. "In the following weeks, we operated with a skeleton crew on site shipping out work that had already been completed and was sitting on the plant floor. Then, in June 2020 we came back to work full time with the needed safety protocols such as masks, social distancing and hourly cleaning of touch surfaces in place.
"As the shutdown occurred during our normally busy Spring season, our customers were clamoring for us to get them product, and last summer, the product boom really took off, with demand increasing by 150 percent. We worked 12 hours a day and Saturdays in order to attempt to meet demand, and I couldn't be any prouder of our team and how they responded to the crazy demand for swimming pools. We have still not caught up, but we continue to work together to accommodate our customers' needs."
For the year of 2021, Cardinal anticipates growth of as much as 30 percent over 2020, which in itself was up by that same number over 2019. Most of this growth has happened in the first six months of 2021, but the real question for the company is, what does 2022 look like?
"We have plans to continue our growth strategy through the development of new products and acquisitions," Debra adds. "We are currently working to expand our vinyl liner shop in York, PA, to grow this product line by 25-to-50 percent in the coming years. We are focused on our future and are looking to further diversify our holdings to provide stability in the coming years when this spike in swimming pool sales declines and we are back to a more normal pace of pool sales."
Cardinal Systems
www.cardinalsystemsinc.com
Products: Steel wall swimming pool panels, steps, coping, and components