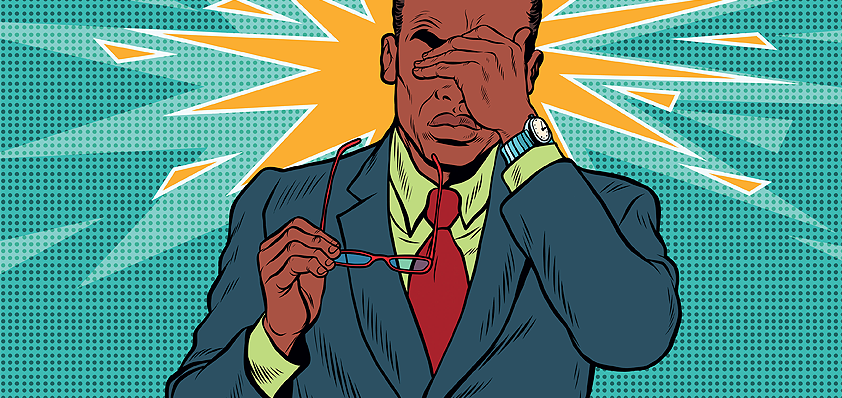 As furlough comes to an end and employees begin to return to factories and offices, employers need to take into consideration what measures they need to put in place to ensure that they remain Covid-secure and that it is safe for employees to return to work.
Not only do employers need to consider the physical surroundings of the employees, but employers also need to consider employees mental wellbeing and the stresses that may come with returning to work, after such a long time away.
Despite the vaccine rollout, employees may still be anxious about returning to the workplace, concerned about the potentially increased likelihood of coming into contact with the virus. For those with underlying health conditions, or family members that have a condition, any such anxieties may be exacerbated.
Employers should also be wary of the impact that the new working conditions and practices could have on employees. Change can be stressful for employees, and it may take time for them to adjust to new working patterns and arrangements.
Employers should ensure that there are avenues available for employees to discuss any stress that they may be experiencing, and seek assistance to help them manage those stresses if necessary.
These measures might include pointing employees in the direction of helplines, or investing in training some of their employees to become 'Mental Health First Aiders' and encouraging other colleagues to approach them with their concerns on a confidential basis.
It may also be appropriate in some circumstances to consider altering working patterns to reduce the number of employees in the building at any given time, or to enable employees to work flexibly, spending part of their week at home to assist them in managing their stresses and anxieties about returning to the workplace.
Impact on mental health
Key triggers identified for work-related stress include workload pressures, workplace interpersonal relationships and changes at work, all of which are likely to be amplified, given the current economic disruption, job insecurity and social distancing requirements.
With a focus on the return to work and trying to get a business back into a healthy position, it can be tempting to ignore the stress issue and concentrate on core activities, but the impact on the workforce can be so severe that businesses should consider some relatively simple steps to mitigate the impact.
One of the simplest measures is to introduce a 'Stress Risk Assessment', which will achieve two things:
it will enable businesses to focus clearly on the newly emerging
drivers of stress;
it will demonstrate the steps the business has taken to minimize their impact.
Given the scale of upheaval within the manufacturing sector, any existing risk assessment is not likely to be fit for purpose, so performing a newly devised assessment will demonstrate a responsive and flexible attitude toward protecting the mental wellbeing of the workforce.
A new risk assessment should seek to address potential problems such as whether the workforce has adequate space to work which can be a major issue in production environments, or whether there are any potential new risks for those continuing to work from home.
It is by identifying the causes of stress and trying to deal with them, that a business can demonstrate if required in future, that it took reasonable steps and fulfilled its duty of care to its employees.
New company policies to consider
Businesses may consider implementing the following policies: coronavirus policy, flexible working policy and a homeworking policy. These policies will not only protect the business by introducing procedural changes and providing guidance for the workforce, but will also provide a level of comfort to the workforce who will recognize the business is responding sensibly and proactively to the ongoing crisis.
Good communication is critical
Businesses should ensure the lines of communication between the workforce, line managers, the HR team and health and safety managers are open and accessible. Connecting with people is a key factor to address stress whilst working from home or on their return to the workplace.
The workforce should be encouraged to discuss their stress and managers should respond with consistent messaging, whilst making note of any occurrences affecting more than one individual, which may point to a more serious issue that needs addressing.
Dedicating a member of the HR team to different sections of the business can help by providing employees a direct point of contact should they want to discuss work-related stress.
If claims concerning Covid-19 related stress emerge, the businesses in the strongest position will be those that can demonstrate they took the issue seriously, whilst pointing to a recorded risk assessment and structured engagement with employees throughout.
There are good reasons for a business to try and mitigate stress in the workplace, starting with their duty of care towards the workforce, particularly given the current situation. There is also the business case that a stressed workforce will inevitably be less productive at a time when the business needs the most from everyone.
It is critical for businesses trying to combine home working and a return to the workplace to recognize that if they fail to act appropriately, they could face a slew of workplace personal injury claims, which will undoubtedly be a major distraction and is likely to damage business confidence.
Tina Chander
Tina Chander is a Partner and Head of the Employment Law team at leading Midlands law firm, Wright Hassall, a top-ranked firm of solicitors based in Warwickshire, providing legal services including: corporate law; commercial law; litigation and dispute resolution; employment law and property law. The firm also advises on contentious probate, business immigration, debt recovery, employee incentives, information governance, professional negligence and private client matters.
www.wrighthassall.co.uk/expertise/employment-law-and-hr