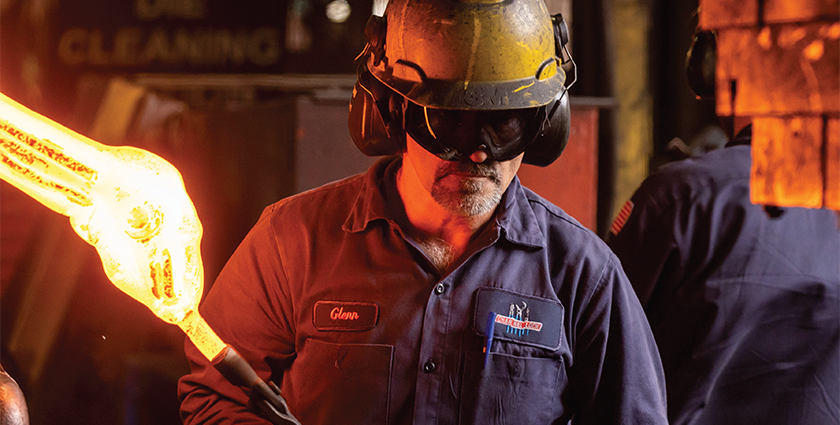 Channellock's legendary Tongue & Groove Pliers have set the standard for safe, high-quality products
The beginning of the Channellock story goes all the way back to 1886, when George B. DeArment, a blacksmith from Evansburg, Pennsylvania, began hand-forging farrier's tools in a small factory, travelling from town to town to sell the products out of the back of his wagon. The company eventually became known as the Champion Bolt & Clipper Company, before passing into the hands of George's two sons, Almon W. and J. Howard DeArment. In 1923, the pair moved the company into a 33,000 square-foot facility on South Main Street in Meadville. It was there that the company, thanks to the hard work of Chief Engineer Howard Manning, developed the concept of multi-position, tongue and groove, slip-joint style pliers, sold under the name 'Channellock'. The company took this as its name ten years later, in 1963, and has continued to deliver innovation upon innovation ever since.
Today, Channellock is run by the fifth generation of the DeArment family, which includes Bill, Jon and Ryan DeArment. Still located at its base in Meadville, the company's two facilities total 260,000 square feet, and provide employment to more than 370 full-time associates, making it one of the largest employers in Pennsylvania's Crawford County. The company manufactures more than 75 different sizes and types of pliers, all forged from steel made in the US. The products are made on site, before shipping to upwards of 4000 wholesale and retail customers throughout the US and beyond.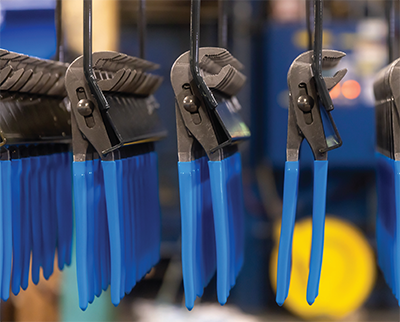 Skilled workforce
Bill Huff is the Director of Manufacturing at Channellock. Having been with the company for more than four years, he oversees the company's production, scheduling, quality, and shipping operations. It's a position that offers a perfect insight into Channellock's manufacturing cycle, from the procurement of raw materials, to the manning of machines, product checks, and delivery logistics. According to Bill, it's been a challenging few years for the company as it, like many throughout a host of industries, has sought to overcome recent supply chain disruption. But perhaps the greatest difficulty has been managing a severe shortage of available labor, which is currently impacting key sectors across the US.
"We've been in business for more than 130 years, and some of our employees have been with us for three or four decades," Bill reflects. "That gives us a wealth of knowledge, but when someone decides it's time to leave, it's difficult to replace them. When it comes to new hires, we're not opposed to candidates without a background in manufacturing, and to help them, we've developed a training program that gives them the tools they need to be successful. Upon joining Channellock, new employees each receive a mentor in the shape of a veteran within the company who is able to share their knowledge about our products and operations, and answer any questions that the trainee might have. We want our people to be properly trained, and to feel comfortable in all aspects.
"With labor in short supply, we're fortunate to have a workforce that's cross-trained in a number of different machine functions," he continues. "We've been able to alleviate the worst of the pressure by moving people around different machines according to demand in order to get product through."
Since the launch of the first Channellock tool, the company has grown its product catalog considerably. Its present range encompasses not only a number of variations on those original pliers, but also screwdrivers, wrenches, and specialty tools and tool sets. Now, Bill is focused on improving efficiency throughout the company's machining operations to minimize unit costs and deliver greater value for Channellock's customers.
"We're always looking at ways of making our products faster and more safely," Bill confirms. "Our V.P. of Operations, Marc Johnston, and I work hard to collect data on our operations, through which we're able to identify bottleneck areas, or potential equipment upgrades. Once that's done, we're committed to making the capital investments required.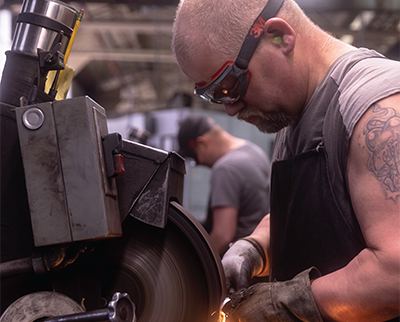 "The other side of that is quality," he continues. "Channellock has built its reputation on quality. As we take steps to build our products quicker, we're also looking to incorporate tighter tolerances in order to produce a better-quality product. It all goes hand-in-hand."
As evidence of its success, Channellock has been the recipient of a number of awards over the years. The 2008 'Governor's Award for Safety Excellence' underlined the company's commitment to safety, and was followed by further accolades, including the 2013 'Pro Innovation Tool Award' for Best Pliers, awarded to its E348 Combination Pliers. Similarly, the company's 968 Pliers took 'Best Wire Stripper of 2021', courtesy of Popular Mechanics. Most recently, Channellock's SpeedGrip™ Tongue & Groove Pliers were announced as Electrical Construction & Maintenance Magazine's 'Hand Tool of the Year' for 2022. But instead of resting on its laurels, Channellock is now targeting novel ways to improve the sustainability credentials of its product line.
Supplier relationships
"As part of our continued efforts to manufacture our pliers in the most efficient and responsible manner, we are instituting a major change to our waste collection process," Bill reveals. "We are replacing disposable absorbent materials, which soak up oils from different production processes, with recyclable fabric alternatives. Instead of these fabrics going to permanent disposal facilities, they are laundered by a service provider who reclaims the oil and returns clean products for reuse in our operations."
As talk turns to the company's long-term future, Bill is keen to emphasize Channellock's commitment to yet further product innovations. "We're continually looking to improve our product line," he says. "Whether it's a fresh design or a whole new product, our mission is to always advance our cutting-edge technology and apply it in new ways.
"As we look to achieve that, we're fortunate to have positive relationships with a number of valuable suppliers," he concludes. "They've been vital in our ability to navigate supply chain shortages, and they'll continue to play an essential role when it comes to making great hand tools, and getting those tools to our customers. We've been around for more than 135 years; with their help, we can look forward to another 135 to come."
www.channellock.com