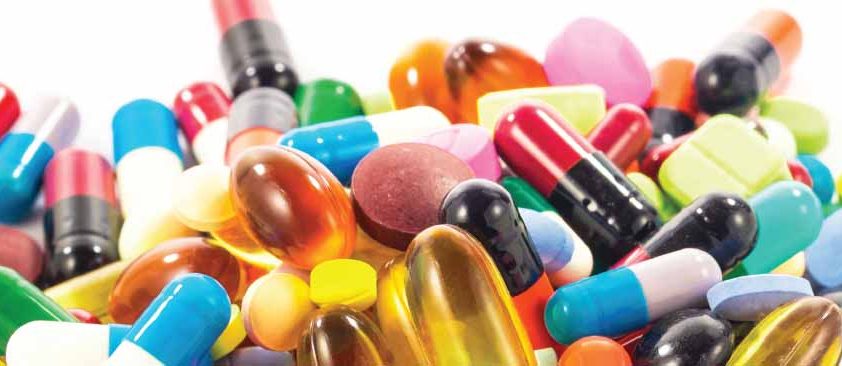 Points of progress
Renowned market leaders in powder containment and aseptic transfer valves Chargepoint Technology provides operator safety and sterility assurance for customers in the pharmaceutical, biotech, chemical and other process industries
Although it was formed in 2009, Chargepoint Technology Limited's history dates as far back as 1996 when the first Chargepoint split valve was built in the UK in conjunction with Glaxo Pharmaceuticals (now GlaxoSmithKline). Previously known as Contained Transfer Coupling (CTC), the valve's fundamental features have still been retained in the most up-to-date design today.
A common solution for contained charging/filling or discharging/dispensing of potent compounds from a wide variety of pharmaceutical and chemical process equipment such as reactors, isolators and tablet pressing equipment, the ChargePoint valve has become a pharmaceutical standard for high containment batch transfers. A key strength of the ChargePoint split valve design is its flexibility, which has enabled it to be applied within other areas of the pharmaceutical production process; these include bulk formulations and aseptic processes, it is also suitable for other markets such as the beverage industry.
Major milestones in the company's history include the opening of its new in-house manufacturing facility in 2010, which was followed one year later by the launch of the ChargePoint Bio valve. In 2012, the company won the coveted Queen's Award for International Trade before it made the strategic decision to expand into China with an office in Hong Kong. Following this major expansion, the company pressed on with increasing its global presence with the opening of ChargePoint Inc. New Jersey Incorporated, which enabled it to have a closer relationship with clients in the US. Throughout these major developments, the company continued to focus on innovation, a move that resulted in the launch of new product ranges in 2013: Pharmasafe, Aseptisafe and AfterCare.
Today the company's products and services are split into six divisions: ChargePoint PharmaSafe, ChargePoint AseptiSafe, ChargePoint AfterCare, ChargeBag, ChargeBottle and Accessories. Through the manufacture of powder containment valves, PharmaSafe is able to offer the highest level of containment performance to assure the safe handling of potent API, intermediates and pharmaceutical formulations. Also within this business segment is the ChargePoint ExtraSafe system, which provides safe dust particulate extraction in conjunction with the PharmaSafe pro-containment valve when there is no suitable air handling available.
ChargePoint AseptiSafe aseptic transfer valves, meanwhile, offer increased sterility assurance during the handling of sensitive ingredients and small components in fill/finish aseptic processing and biotech sterile API production. Key benefits of using the valves include the optimisation of product quality with increased sterility assurance, simple in process sterilisation and high containment performance for hazardous products. Additionally, the transfer valves now come with a VERIFi Intelligent Monitoring Platform.
Launched at INTERPHEX 2015, VERIFi, an intelligent monitoring platform that communicates vital equipment performance data that helps significantly enhance the reliability, safety and profitability of the facility and its final drug product, adds a new dimension to split valve equipment as it combines the highest levels of performance and reliability with unique technology. This impressive combination enables manufacturers to meet the most stringent requirements of regulatory bodies.
Once customers have invested in ChargePoint's products, the company offers high quality AfterCare services thanks to its team of experts who work closely with clients to identify key areas that will enhance the usage of the acquired solution. On top of this, these dedicated employees offer responsive customer support, the supply of spare parts, upgrades, consumables and accessories, training and on-site services. Spare parts, consumables and accessories available include ChargeBottle rigid containers, ChargeBag flexible packaging, clamp components, storage, protection and maintenance accessories; cleaning and washing accessories and containment, handling and docking accessories. The ChargeBottle range includes products such as ChargeBottle P, small scale polypropylene containers to suit a range of specific requirements and ChargeBottle MX, pressure rated stainless steel/Alloy 22 containers that are available with optional purge connections and viewing ports to ensure maximised transfer yield.
Meanwhile, the operation and maintenance training available includes correct and safe use of the valve and basic cleaning procedures for operators, while training for maintenance personnel the services available include disassembly and reassembly of the valve, what to look for in terms of signs of excessive wear and troubleshooting.
Should a customer require ChargePoint's services on-site, service engineers can be deployed internationally to provide customers with a rapid response to both planned and unplanned maintenance visits. On top of this, the company offers preventative maintenance contracts that are tailored to each customer's requirements as well as validation services such as performance qualification (PQ) testing, IQ/QQ (Intallation Qualification/ Operational Qualification) execution and documentation and SATs (Site Acceptance Test).
Continuing with its goal of delivering optimum quality products that meet the expectations of world-leading manufacturers across the pharmaceutical, chemical, biotech and food industries, the ISO 9001 accredited company moved to new premises in June 2016 that will not only enable it to make bigger valves but also target a larger market.
Chargepoint Technology
Products: Containment valves and integrated materials handling equipment