The heat is on
With a well-earnt reputation for engineering electric thermal solutions for the world's toughest industrial heating applications being solidified on a constant basis, Chromalox (UK) Ltd continues to develop innovative new systems, solutions and products to serve its demanding markets and customers
When Manufacturing Today Europe previously documented the activities of Chromalox (UK) Ltd – part of the wider Chromalox group – back in early 2019, the Croydon-based manufacturer of thermal technologies for the world's toughest industrial heating applications was in the midst of a significant period of expansion and investment. When catching up again with Country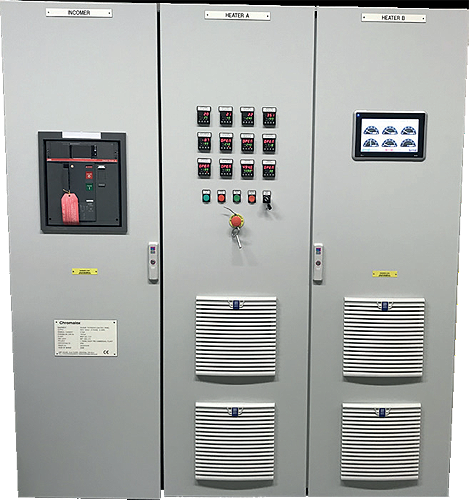 Head
Paul Skidmore in March 2020, he details how, while growth has steadied in the last 12-plus months, the company continues to make strides towards capitalising on future opportunities.
"Due to a number of global market uncertainties, such as Brexit, and social and political turmoil in key regions, growth in 2019 was a challenge to come by," Paul says. "However, Chromalox did still open additional regional offices, giving the group the ability to provide products and services in supplementary countries like Greece, Azerbaijan, Spain and thus in Scandinavia."
Chromalox's presence in the UK began in 1971, when it acquired a manufacturing facility in Grimwood, and expansion throughout the country continued at a pace thereafter. Today, the activities of Chromalox in the UK revolve around its work as a design, engineering and project management house, specialising in thermal industrial heating solutions. Within its facilities, it is able to provide various marketing, sales, design and project management functions, as well as carrying out some light-assembly and shipping from stock.
Where growth has been registered in more recent times by Chromalox, a good percentage of it can be attributed to its Medium Voltage Electric Systems, which have been in increasing demand in heavy industry sectors such as power generation, oil and gas, chemicals, and petrochemicals. "Chromalox is the world's leading player in medium voltage heating technology," Paul explains. "We have heating systems rated up to 7.2kV, which provide a significant reduction in amperage compared to 400V/690V systems. In addition, our Chromalox DirectConnect™ systems – which are shown to slash installation and lifecycle costs, while providing pollution-free operation for process heating – are ATEX/IECEX certified and suitable to be installed either indoors or outdoors."
As renewable energy technologies take on an increasingly large role in the energy generation space, particularly batteries used for energy storage, the demand for the supply of electric Loadbanks – which are used to provide precise energy control for loading dissipation needs – and related Control Systems has increased. "In the second quarter of 2020, Chromalox will begin to supply a full Loadbank system of up to 2500kW at 780VDC," Paul adds. "The purpose of this system is to test batteries that will be used as storage for renewable power generation.
"In the meantime, as the demand for connecting devices to the Internet and to other connected solutions has continued to rapidly transform the level of communication between equipment and users, Chromalox has developed and introduced to market a Human Machine Interface (HMI) touchscreen. A practical user interface with machinery, complete with wireless technologies and Modbus communication, this product also allows the user to monitor and control apparatus remotely, whether they are using a desktop PC, laptop, or a compatible mobile device."
One particular range of solutions to benefit from harnessing the above product developments is the company's new Century Panel control panels. A standardised, cost-effective tool that enables the accurate control of electric heaters installed in safe and classified areas, the introduction of HMI and related Modbus communication into its design makes the Century Panel an outstanding and versatile product for any end user.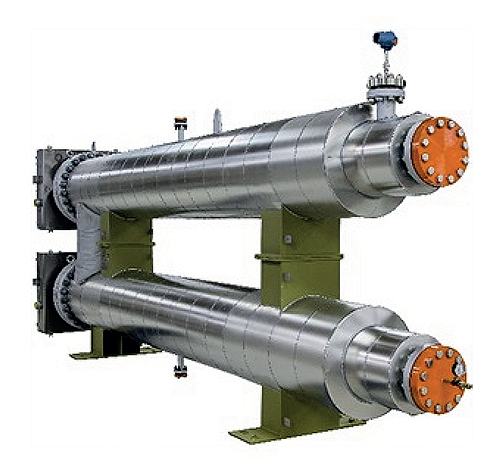 As documented in our previous article on Chromalox, 2019 also marked the opening of its Quick Response Centre warehouse in Croydon. In the time since, this facility has continued to support the growth of the business in the UK. "The existence of this building not only allows us to considerably reduce the lead time of many of our product lines, but also to locally manufacture our new Century Panel range," Paul states. "This gives us the opportunity to further Ltdcontrol component costs, lead times, and build an ever-closer connection between our R&D and manufacturing teams."
With many of the necessary foundations in place for Chromalox to continue to build upon its past successes, the business' plans for 2020 are clear according to Paul. "We are planning to expand geographically in the coming months by opening a series of new sales offices in locations where we deem demand for our products and services to be strong. This, together with our ongoing manufacturing activities and continued R&D work, will assist us as we aim for growth of approximately five per cent during this calendar year," he concludes.
Chromalox (UK) Ltd
Products: Thermal technology products and services