Breaking the mould
From its humble beginnings in 1981 as a manufacturer of plastic coal bunkers, Clarehill Plastics Ltd has grown to become a well-reputed producer of high quality polyethylene oil, fuel, water and waste water storage tanks and systems for the agricultural, commercial and residential sectors
Operating under the Harlequin brand for more than 30 years at its manufacturing base in County Armagh, Northern Ireland, the company's success stems from placing optimum quality and exceptional customer care at the heart of its business.
"Since our inception we have always been focused on innovation, expanding from producing plastic coal bunkers to becoming one of the largest rotational moulding manufacturers in Europe, manufacturing a vast range of products from oil tanks and fuel tank to waste water treatment and rainwater harvesting systems. Despite growth in our product portfolio and the fact we sell to over 25 countries across the globe, we are still a family owned business," begins Laurance Coey, Managing Director at Clarehill Plastics Ltd.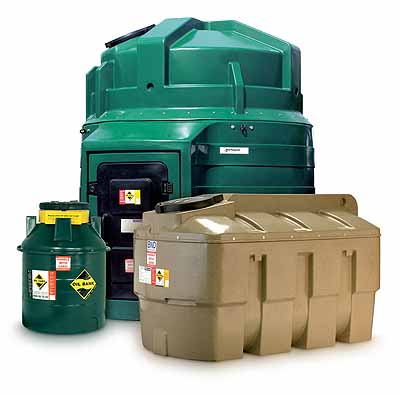 He continues: "One major development of ours was the acquisition of the waste water treatment and rainwater harvesting division of Balmoral Tanks in October 2014. This acquisition has allowed us to move into the sewage treatment and underground rainwater harvesting markets adding to our core product range consisting of plastic storage tanks for oil, fuel, water, adblue, waste oil, coal and salt/grit. Not only adding to our existing markets we've also developed business in new markets and gained growth in our export markets due to regulations surrounding oil storage, with particular growth in Holland."
Indeed, with all fuel storage products in the Netherlands required to obtain a KIWA certification in the region, Clarehill Plastics went through a lengthy and detailed process to obtain the required certification in May 2014. Since gaining the certification, the company experienced a notable increase in polyethylene tank inquiries and partnered with key installer networks and fuel companies in the Netherlands to be able to serve the Dutch market efficiently. These efforts proved worthwhile, with the company announcing it had been awarded two major deals in the Netherlands in February 2015. The contracts are with Mokobouw and Van Der Heijden, two Dutch petroleum product installers, and were made after meetings orchestrated by both Clarehill Plastics and Invest NI. With these two advanced orders worth more than £400,000 and Clarehill Plastics also in discussions with other firms, the company looks to have more than £1 million worth of business in the Netherlands in 2015.
The top selling products within the Netherlands market are the KIWA certified fuel-dispensing tanks, which are available in 1,400, 2,500 and 5,000 litres. As the first choice for fuel storage and dispensing on sites, Harlequin fuel stations meet the set out regulations and are made of high quality polyethylene; the products are also double walled to ensure maximum protection against environmental pollution. Depending on customer requirements, Clarehill Plastics offers a range of additional accessories such as Piusi pumps, filters, flow meters, hoses; level-pointers, lamps with electrical connections and leak detection.
While it is benefiting from enforced regulations across the water, Clarehill Plastics will also be looking closer to home as new regulations to introduce minimum requirements for new and existing above ground oil storage facilities in Northern Ireland come into force in December 2015. A key requirement is for all oil storage tanks over 200 litres to be stored in a bund and those that don't comply could incur a maximum penalty of a criminal conviction with up to three months imprisonment and/or a fine up to £20,000. One way those affected by these regulations can comply is through the utilisation of Harlequin bunded storage oil tanks, fuel dispensing tanks and waste oil tanks, which have a second wall comprising of 110 per cent of the container storage capacity.
Elaborating on how more stringent regulations on the oil and gas industry have resulted in an increase in demand for the company's products, Laurance states: "Our markets are now segmented in two different parts, the first of which is fuel storage due to the surge in demand from new environmental regulations in areas such as Holland. The other is a more generalised market; we've achieved positive growth in France considering weak market conditions while the Republic of Ireland is going through something of a boom period. The UK is up on last year as kerosene prices have fallen and there has been a resurge in the heating oil tank market. So in terms of the UK home heating business, I would say 2015 has mainly been about subdued growth."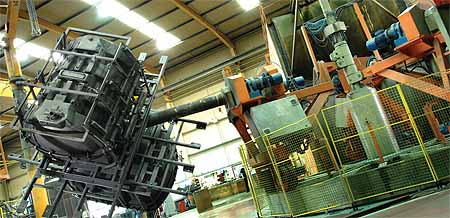 Key to the company's capabilities in meeting the changing demands of its customers is the work ethic and level of education of its staff as these employees ensure continuous innovation and through commitment and expertise, as Laurance notes: "We have invested a lot into our engineering team and have expert research and development engineers who focus on developing new products; this decision has certainly led to our success over the years. In fact, we have two new products coming out in 2015, one of which will be launched in May and the other in September."
This diversity in its product portfolio is certain to hold Clarehill Plastics in good stead over the coming years, as it continues to deliver up-to-date, high quality solutions to those operating in demanding industries. Additionally, following the recent takeover of Balmoral Tank's range of rotationally moulded products, the company has also begun selling HydroClear™ Waste Water Treatment Plants to customers in the Middle East. "We recently appointed a distributor in Lebanon to meet demand for premium waste water treatment products. Our systems have a 97 per cent efficiency rate when it comes to removing pollutants, they are also easy to install and have lower operating costs. These niche products generally sell well in markets where quality is very important," says Laurance.
Moreover, to remain competitive through product diversification, R&D, process efficiencies and export, the company recently secured a £750,000 loan from the Growth Loan Fund. Following this investment, the company installed potentially the largest rotational moulding machine of its kind in the world, which will enable it to create large volume plastic tanks; it will also be used for any other relevant upcoming product designs.
Already benefiting from strong branding and a reputation for product excellence, these investments will enable the company to enhance its product range and add new lines, while also offering the potential to expand into new markets.
Clarehill Plastics Ltd t/a Harlequin
Products/Services: Rotationally moulded storage products and systems