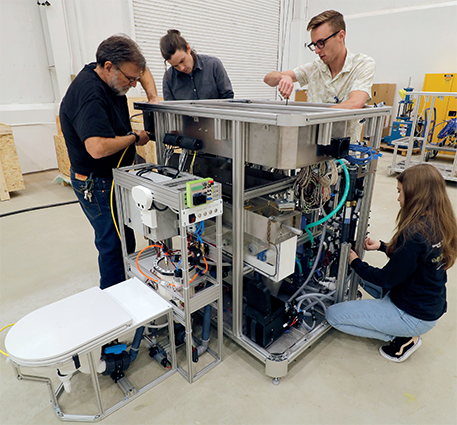 Clean energy innovation is crucial for a low-carbon future says Professor Shannon Yee
As the world tackles the urgent crisis of a changing climate, manufacturers globally are under pressure to reduce their impact on the environment.
Limiting global warming to 1.5°C requires the world to cut 30 gigatons of greenhouse gas emissions annually by 2030. While electricity production, transportation and agriculture are all contributors, the manufacturing industry is one of the largest emitters of greenhouse gases. In the US, manufacturing accounts for almost a quarter (23 percent) of direct carbon emissions. In Europe the situation is equally stark, with the industry emitting a total of 880 million tons of carbon dioxide every year.
So what role can the sector play to reduce emissions?
A recent article authored by Bill Gates on the state of the energy transition stated that the only way to avert a climate disaster is to invest aggressively in clean energy innovation and deployment. To make progress we need tools and technologies that go beyond current capabilities, and those require innovation.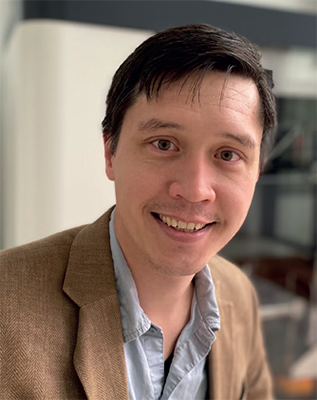 Until we do this, the economic toll of climate change will continue to escalate. In the US alone, the employment share of manufacturing has declined from 32 percent of workers in 1953 to nine percent in 2019, and manufacturing share of nominal GDP fell from 28 percent to 11 percent over the same period.
Responding to climate change through clean energy innovation holds the potential to reverse this trend. It provides an opportunity for manufacturers to strengthen the economy by creating jobs, increasing profits, and lowering costs – thus increasing competitiveness, while growing their green reputation.
Water and sanitation at the heart of climate solutions
Climate change has a major impact on water and sanitation. Approximately two billion people lack safely managed drinking water and 3.6 billion people do not have access to safe sanitation, representing around half of the global population.
2022's UN climate change negotiations and record droughts across the globe shone a spotlight on water, highlighting its crucial role in climate adaption and resilience. While new government led initiatives launched, including the Action for Water Adaptation and Resilience (AWARe), which sets out priorities for governments to provide transitional adaptation solutions across the world, the window for taking impactful action is closing rapidly.
Unsurprisingly, manufacturing is doing what it does best and bringing innovation to the table.
One example already in development is the single user reinvented toilet (SURT). In addition to being poised to be inexpensive and easy to deploy, SURT technology can reverse environmental strains. It has the potential to relieve contamination from 11 million miles of ageing (and leaking) sewer lines. It also promises to eliminate the main source of household water consumption – conventional flush toilets.
Moreover, SURT technology can relieve the world of the main source of disease – unsafe sanitation in our communities and soil and water contamination in our lands.
Manufacturing can raise the bar on global climate goals and has the potential to make a positive impact on creating a net zero world. Clean innovations such as the SURT could be the answer. But we need collaborative action, and fast.
For a list of the sources used in this article, please contact the editor.
Professor Shannon Yee
www.g2rt.research.gatech.edu
Professor Shannon Yee works at the Georgia Institute of Technology. The Georgia Institute of Technology, or Georgia Tech, is a public research university developing leaders who advance technology and improve the human condition. The Institute offers business, computing, design, engineering, liberal arts, and sciences degrees. Its nearly 44,000 students representing 50 states and 149 countries, study at the main campus in Atlanta, at campuses in France and China, and through distance and online learning. As a leading technological university, Georgia Tech is an engine of economic development for Georgia, the Southeast, and the nation, conducting more than $1 billion in research annually for government, industry, and society.