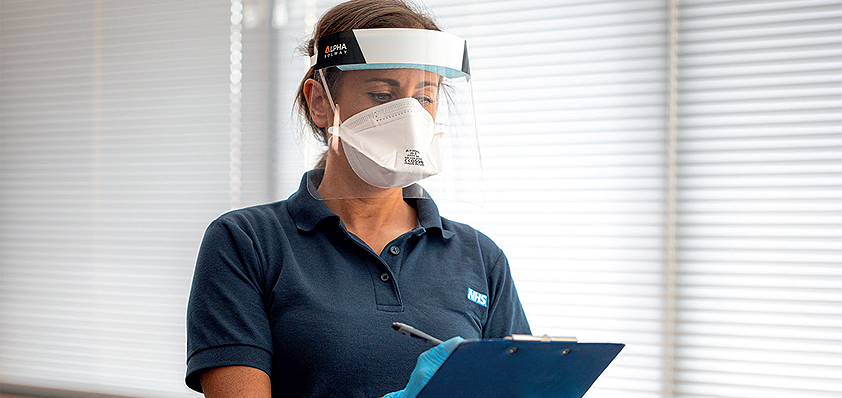 The UK-based business announced a partnership with Spill Defence Manufacturing Ltd to turn scrap material from respirator manufacturing into absorbent, disposable mop heads or 'socks'.
The innovation means more than 40,000 kgs of PPE offcuts are now being recycled each month from production at the Group's three Alpha Solway factories in Golborne, North West England and Dumfries and Annan in Scotland. This will double over the next few months as Spill Defence increases output.
The cleaning products are distributed to hospitals around the UK and used to keep operating theatres clean and hygienic. The PPE off-cuts can also be recycled into spill kits and booms used across a wide range of industries.
This is the latest development by Globus Group as part of its ongoing pledge to increase environmentally friendly processes, reduce carbon emissions and help dispose of PPE off-cuts sustainably. As Globus continues to look for innovative new ways to reduce the environmental impact of PPE products, it is committed to 75 per cent UK manufacturing which significantly reduces the travel miles of products.