Cleantech future looks promising for UK thanks to new prototype
Britain can expect to reap the benefits from low-level wind energy generation due to advances in the cleantech manufacturing space
There's never been a more pressing time in human history for the mainstream adoption of cleantech and renewable energy. Earlier this year, the Proceedings of the National Academy of Sciences (PNAS) published a study revealing a damning fact.
Data from PNAS indicates that global temperatures will exceed the Paris Agreement's 1.5C limit within the next decade. By using AI, the study also found the planet's temperature will rise to the critical 2C tipping point by 2050.
Finding renewable energy alternatives is now essential to preventing a climate crisis. Fortunately, recent developments in the UK cleantech sector promise a greener future powered by low-level wind energy generation.
Katrick Technologies (Katrick), a fast-growth IP-based research and development (R&D) and commercialization company, has partnered with an independent research and technology organization. The goal is to develop a prototype of the former's proprietary kinetic energy-based technology to generate green energy from wind.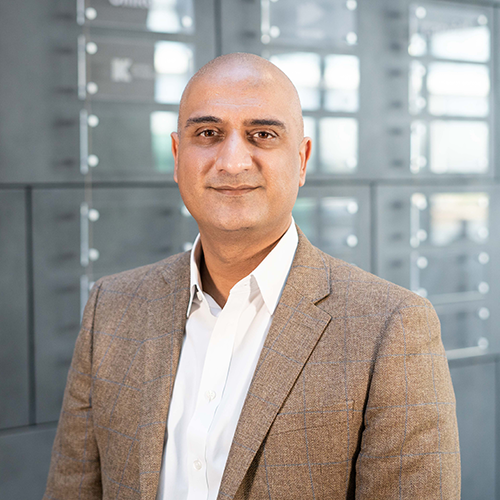 Indeed, by joining forces with the Manufacturing Technology Centre (MTC), Katrick will bridge the gap between academia and industry. This will undoubtedly bring it closer to achieving its sustainability goals – and improving the UK's green credentials in the process.
Vijay Madlani: Cleantech is not a want, but a need
"Discovering green energy alternatives should be the at the top of the UK's agenda," commented Vijay Madlani, CEO at Katrick. "Having alternative power sources will help keep business costs lower and reduce strain on the grid, while helping decrease reliance on fossil fuels.
"Ultimately, it's not a case of wanting more options, but needing them. Our work with the MTC is already paving the way for green energy innovation, which will be taken a step further with the development of our prototype."
Wind power isn't new. But Katrick's wind panel system is designed to maximize the way kinetic energy is captured, using multi-layered aerofoils to create pockets of energy.
Not only does this address the limitations of traditional turbines, but it also promises a more efficient model. Katrick's figures suggest that, if installed along a one-kilometer stretch, it could generate enough electricity to power 3000 homes.
"We're proud to be working with Katrick on this important innovation for wind generation in the UK," commented Chris Brown, Senior Business Development Manager at MTC. "Enabling solutions that reduce carbon and support the UK's net zero ambitions is at the heart of everything we do at MTC. Through this exciting partnership we can really make a difference together."