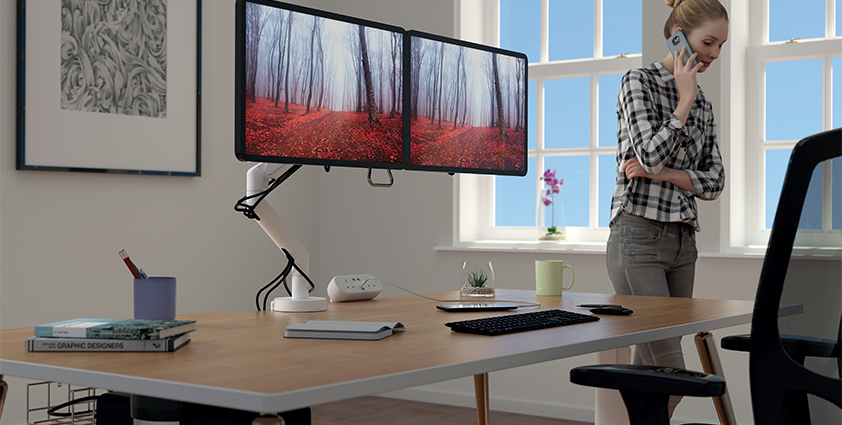 Staying on course
The manufacturing landscape looks very different to when we last spoke with CMD Ltd in 2019, yet the company has continued to excel in its operations with innovative products and a dedicated team
Covid-19 has shaken many sectors in the manufacturing industry, and for CMD Ltd (CMD) this has been no exception. Nevertheless, the British manufacturer that specializes in integrating power and AV/data access for offices and commercial spaces, has managed to navigate the challenges of the last two years with an enviable finesse, as we learn from its General Manager, Jon Holding. "We were open right through the pandemic. We kept a core staff on the shop floor in those first couple of weeks when no one knew what was happening, and with their incredible efforts, we produced the power distribution for the Nightingale hospitals. Then, we gradually brought the rest of our team back under safe working conditions, and we expanded our shift patterns to minimise the number of people onsite at any given time. As you can imagine this increased our costs, but we were fortunate to make a profit thereafter, so I think we coped very well," he shares.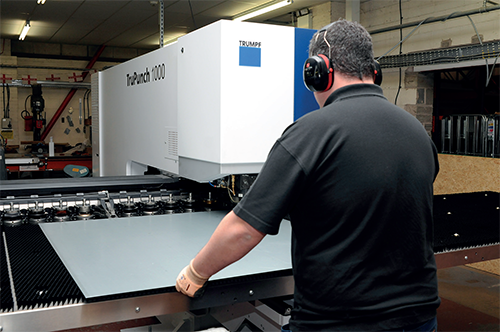 Jon highlights that overcoming the last two years is a true testament to CMD's resilience, and although it wasn't easy, it brought about some exciting new developments, of which he is keen to share. "We had to pivot to accelerate product developments targeted at the home office, which we did very quickly and implemented successfully," he expresses.
One of the new product ventures is the Miro monitor arm, which has been shortlisted for a Mixology Award. Miro is an industry first that enables vertical movement of the monitor to the correct user position. Its synchronised movement of the lower and upper arm enables the monitor to be raised or lowered without any need for sideways or forward motion. The result is a stylish and robust arm that is suitable for monitors weighing anywhere between two and 10 kilograms, with an efficient use of desk space. The innovative device will be available exclusively from CMD Ltd, and come in a range of colour options, with integral cable management, and a top fixing C-clamp. "Of all the monitor arm products in the commercial office space, not one is manufactured in the UK; they are generally from the Far East. Miro has been designed in such a way that it's quick to assemble, which means it is commercially viable for UK manufacturing. We are therefore extremely proud of the fact that we will be creating this product at ourYorkshire facility," Jon explains.
"Additionally, it's fully recyclable, and made from 100-percent recycled materials. With this environmental push, the product is helping us with our Net Zero strategy that we started to implement last year."
Continuing on the topic of sustainability, we ask Jon what other measures the business is implementing within its operation as it journeys towards Net Zero. "We are repatriating some of our tooling back into the UK, which will help minimize logistics, but we're attacking it from different angles. These could range from how we manufacture our products, to how we connect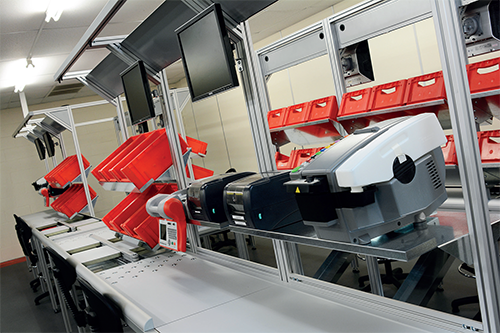 as a senior leadership team by making use of online meeting platforms where possible. Our company car policy, in terms of moving to electric vehicles, is still in its infancy, but we continue on this path as we replace vehicles moving forward," he says.
Sustainability is not the only development taking place within the company. Recently, CMD installed a fully automated CNC punch machine to assist with efficiency across its production line. "This was brought in for our sheet steel, and we are also in the process of commissioning a new piece of equipment, which is a wire cutting machine that will help speed things up for us. There will also be some advanced production layouts and new machinery required to help us build this monitor arm," Jon explains.
To make an operation of this size possible, Jon pays tribute to the hardworking team that is keeping the business going. "I am tremendously proud of them all. It's with a heavy heart I report that in the early days of the pandemic, we lost a long-standing member of our team who had approximately 28 years of service with us, and that hit everybody quite hard. I did three memorials in the car park with everybody to remember our lost colleagues, but the way the group rallied together despite their personal and professional difficulties was inspirational.
"This group will never cease to amaze me, particularly given the fact that over the last two years, we have had to make some drastic changes to ensure our team is safe. These adjustments came at a time when we knew very little about the virus, and everyone felt immensely unsure about what would happen. However, they handled it all fantastically, and I am so proud of them," shares Jon.
There have been many lessons the company has learnt from the consequences of Covid-19, particularly when it comes to looking after its team, and, according to Jon, CMD is determined to keep the well-being of its staff a top priority. "We employed a large number of people from Eastern Europe, who went home to be with their family at the start of the pandemic, and haven't returned. As a result, we are facing some recruiting issues, but we adjusted our pay bands so we were more attractive to people coming onto the factory floor. One of the things we learnt is that we need a flexible workforce to be able to pivot to different challenges, so we put our team in bands according to their skillsets; the more experienced they become within the company, the higher their salaries will be. It was an investment I felt was the right thing to do, and it proved to be very valuable," he expresses.
With this in mind, CMD is looking stronger than ever to take on the years ahead. From a revenue standpoint, although Jon predicts the company won't be at pre-pandemic levels this year, he is not discouraged. In fact, he is certain the company will continue to excel as it takes on new ventures. "We are looking into vertical markets, rather than just building in new geographic areas, as I feel that our footprint at the moment is in an excellent position. I think there are more possibilities in the vertical spheres, where, with a bit of tweaking and refinement, our skillsets will thrive. So, we are looking into the educational and hospitality markets for example, which will open up even more exciting opportunities for us," he concludes.
CMD Ltd
https://www.cmd-ltd.com/
Services: Power system developer