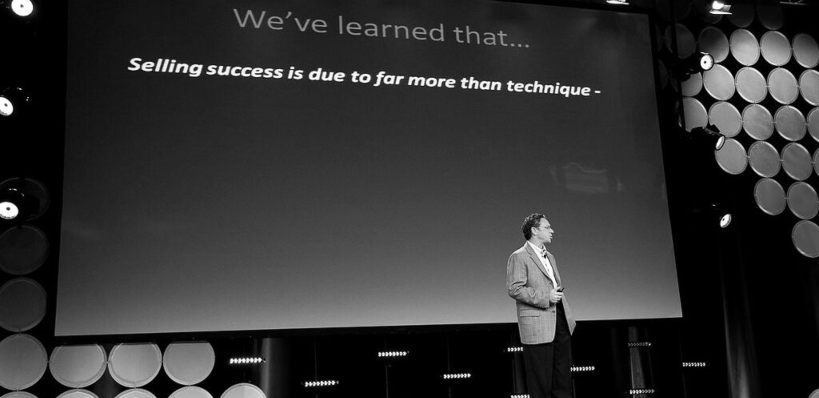 "At our core, we supply a process solution to business growth and prosperity," President and Founder Mark Frasco explains of his firm, COACT Associates.
That type of service delivery is not only impressive but much in demand among manufacturers, which is why COACT continues to grow.
It also is why Frasco has been a popular speaker at FABTECH for the past six years.
Frasco's background is in industrial technical sales, and he used his experiences there to establish COACT in 2003 as a tool to help the B2B market. "COACT combines a full spectrum of marketing competencies along with proactive business development expertise," he says.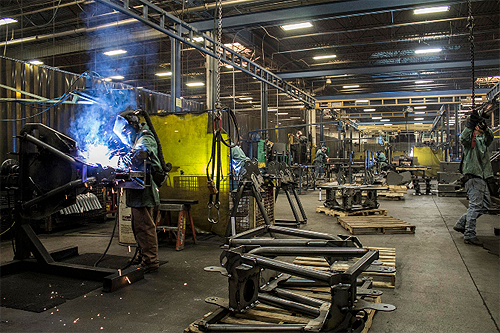 "We integrate business development and marketing processes in the B2B sector, supported and managed by a team of professionals who specialize in prospecting, prequalifying, and positioning new business opportunities," Frasco continues. "This helps clients gain awareness in the market while also developing and managing meaningful relationships with their ideal prospects."
"We are a professional services firm, supplying the people, processes and tools to help clients grow their businesses," he adds. "We collaborate very closely with our clients to design, install, and manage business growth structures. We supply a team of business growth professionals focused on profiling the buying systems of high-value targets."
Frasco admits this is a unique business model because it is not the path easiest followed.
There are hundreds of firms that supply email marketing, social marketing, online advertising, and telemarketing. These are useful, but by themselves are not sufficient. A more comprehensive, strategic, process-oriented solution is required to build meaningful, predictable growth in the B2B sector.
The History of the COACT Model
In the late 1980s, Frasco was managing a fluid power distributor in southern California. In 1987, after a thorough investigation of sales results and customer concentration across thirteen sales territories, he began to investigate the design of a more comprehensive, deliberate, consistent process to build awareness and research buying systems.
He conceptualized a function called "research marketing." After writing a presenting the business case to the owner, he received approval to hire two research marketers who were tasked with profiling buying systems and positioning new business opportunities for their 13 technical salespeople to meet, propose, and close.
Armed with desk phones, the Thomas Registry and Harris Directory database printouts, the research marketers helped achieve several years of double-digit growth for the organization by researching, prospecting, pre-qualifying, and positioning new business opportunities for the field sales personnel.
As a result, the marketing and business development team formed a competitive advantage for the firm.
"Every organization has a different strategic architecture," he says. "A company's strategic architecture is a framework that can be used to define organizations and their business growth structure: what they supply, how they supply it, who buys their product/service, and why they buy from them. All of those standard processes fit into a customized framework for each of our clients here at COACT."
"A Major Assist to the Technical Sales Team"
COACT now has more than 70 clients across the United States. Everyone in the COACT organization has a college degree, with many of them earning graduate degrees.
They are engaged members of the American Association of Inside Sales Professionals (AA-ISP). Several people have been with COACT ten years or more, and Frasco says he enjoys helping people develop their career paths in business development, marketing, and consulting.
With its strong team, COACT is comfortable taking a strategic, comprehensive, and holistic approach to finding strategic growth opportunities for its clients.
"We are not meant to be a replacement for a technical, professional salesperson at a firm," Frasco explains. "We will supplement their work by doing things they don't like to do like researching, prospecting, and prequalify potential leads.
"I loved the technical aspect of selling, but the part of the sales continuum COACT plays in is before that. This was not my strength," he continues. "We are a major assist to the technical sales team. We do the hard, upfront work, helping our clients to build relationships, manage relationships, and getting them ready to buy. We position new business opportunities that
positively disrupt mindsets about business growth."
The Future of Business Growth at FABTECH
Frasco has been active with the attendees of FABTECH and enjoys the opportunity for COACT to help them boost their business growth results.
Many people at FABTECH, he says, are in the second, third, or fourth generation of manufacturing ownership. They are players in a very mature industry. Competition has become fierce, and many are under extreme competitive pressures. The only way to combat this is to improve the quality and quantity of opportunities in the sales funnel.
"There's a ton of digital and online marketing, which is cheap and fast," Frasco says. "It's not a bad thing, but it's rarely strategic. Everyone is sending out emails, looking at their SEO, LinkedIn, Google Ads, and social media, but that is not what I'm talking about when it comes to building a competitive advantage. Companies must be more deliberate, strategic, proactive, and 'human' in their approach to growth.
"What I love about FABTECH is all the new technology, but a lot of people go there to learn how to make their businesses better, and I speak about that," Frasco concludes. "I love to get with that cross-section of people who are thirsty for information on organizational development and change."
Learn About Building a Competitive Advantage at FABTECH
On Wednesday, November 13, 2019, from 10:00 AM – 11:30 AM CST, Frasco will be hosting a business growth educational session called "Business Builders: Make Business Development a Competitive Advantage" in room S405A.
Attendees will learn a strategic framework and structures that will help them improve the performance of their business growth functions, while gaining an understanding of how to make the business growth functions a competitive advantage in the market.