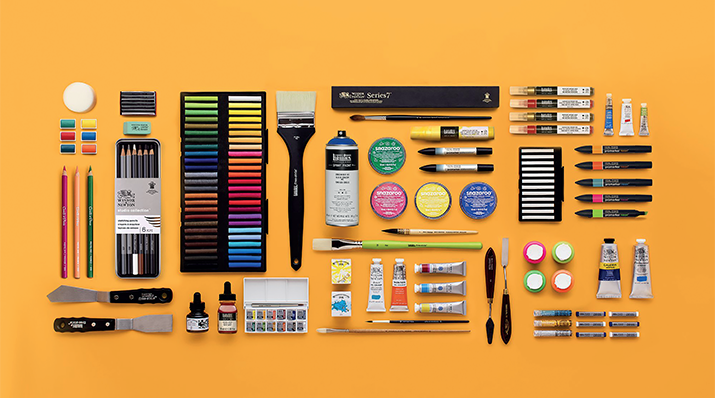 Paint no mountain high enough
Dedicated to artists across the globe, Colart is committed to producing the finest products for the art industry, with a focus on quality, efficiency and innovation
Colart is the group company owning a family of art businesses that date back to the 19th century, such as Winsor & Newton, used by respected artists such as JMW Turner, Picasso and David Hockney to name a few. Colart was founded by parent company Lindéngruppen in 1991, and the Chief Manufacturing Officer, Dominique Murzeau, tells us about how the business is focusing on maximizing efficiency and connectivity, while also honing in on its in-house sustainability projects.
"We are a truly international company and our beloved brands have inspired artists and creative thinkers for generations," shares Dominique as he begins to talk more about his business. "Although we are based in ten countries, our products are used in over 120. We are on an exciting journey where we place the artist at the centre of everything that we do. Our mission is to be a sustainable home of leading, creative brands, such as Winsor & Newton which, in 1841, was commissioned by Queen Victoria to create the Series 7 brush and was also granted its first Royal Warrant at that time. Then we have Lefranc Bourgeois, the oldest brand in our portfolio, which was founded 300 years ago in Paris, and today is still manufactured in France. In the year 2000, the American brand Liquitex joined our portfolio, and was followed by Snazaroo in 2005.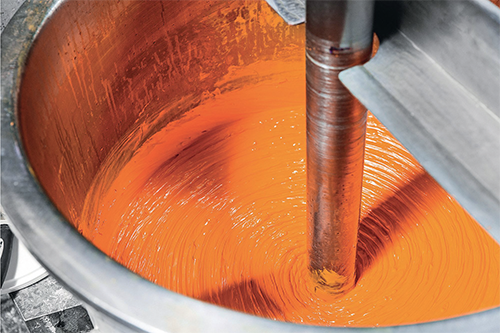 "Finally, we have a history stretching back centuries and we are very proud that we continue to create innovative art tools, from oil paints to the paint brush, to materials used on the printing press," Dominique says.
Green strategy
In terms of its manufacturing capabilities, Colart has a wide production and distribution network across the UK, France, North America and China, and boasts strong relationships with its regional experts to develop innovation that supports creative artists around the world. "Depending on the requirements of the product, our central organization will work in synergy with our Technology and SIOP structure, as well as with the local facilities to bring together an integrated process. However, over the last two years, we have been focused on balancing a more de-centralized approach, remaining mindful of the efficiencies that our central teams bring to our operation," he says.
To continue refining its processes and optimizing its capability, Colart has recently invested in a new factory, based in the town of Minehead in Somerset, and has announced an upgrade for its ERP system across its locations in China and the UK, along with extensive measures to combat climate change. "To increase our capacity, we are bringing in a new, more efficient mixer, as well as new filling machines, and of course, continuing to support our sustainability efforts. Each of these developments is to maintain our long-term strategy to push ourselves to stay ahead of our competition."
Diving further into the topic of sustainability, which is one of Dominique's passions, we learn more about the 2020/21 report released by the business underpinning Colart's initiatives to reduce its impact on the environment. "In the last three years, we have placed an urgency on our green strategies. We created the position of Chief Sustainability Officer to manage the direction in which we need to move. Then, we made the commitment to achieve carbon neutrality by 2030 and to be a BCorp company by 2023. To achieve this, we are going to launch a range of activities and projects that will initially focus on the reduction of plastic used in our products and packaging. We are also encouraging an awareness among our supply chain network and with our customers to play their part in minimizing their own carbon footprints," he explains.
From the above mentioned, it is clear that having a positive impact is vital for the business. In addition to its care for the environment, Colart also plays an active role in its surrounding communities through initiatives like The Fine Art Collective (TFAC). "TFAC is a global network of artists and technical experts dedicated to sharing knowledge and skills. It is formed of professional artists, art educators, chemists, historians and curators based in 12 countries," he says.
"TFAC works within the art community to share expertise on artists' colours, tools and techniques. Supported by our fine art brands, Winsor & Newton, Liquitex, and Lefranc Bourgeois, it offers artist-led educational lectures with art schools, residencies for emerging artists, technical visits to colour laboratories and manufacturing sites, visits to brand archives, and communication on the latest art news, techniques and information," explains Dominique. He adds that the company also has a strong charitable focus that ensures no discontinued or test products are thrown away, rather they are shared among the community to inspire creativity.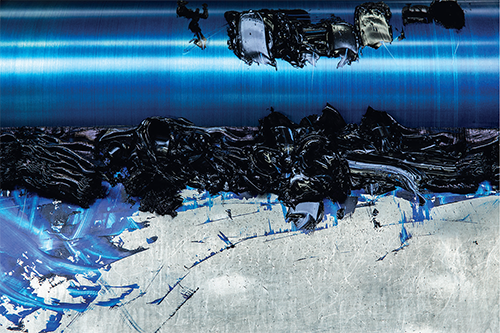 Of course, the business also takes great care of its people, without whom its international operation would not be possible. "At Colart, our people are our priority. We consider every person in the business to be an ambassador of our name and our values, which are openness, passion, innovation and quality. Ultimately, we want to inspire every person in Colart, as we look to inspire every artist in the world. To do this, we believe the best way to inspire our people is by creating an environment in which they feel like a family with an aligned sense of purpose. Achieving this means we have to stick to our three promises in which we establish a healthy working environment based on respect and collaboration; a place where the best people want to be and to put continuous improvement and development at the heart of everything we do."
So, with this in mind, the business looks set to take 2022 by storm, guided by a minimalist mantra of 'less is more', which Dominique says will continue to push the business towards an encouraging growth trajectory. "It forces us to think critically about how to create more value from thinking smarter, to complete what we start and to deliver every task or project with quality. After a very successful 2021, this year, we want to consolidate the efforts and investments over the last few years and allow for additional investments in procurement, sustainability and brand management, including direct-to-consumer engagement whilst building a solid foundation for future growth.
"Our focus is to win accreditation to become a BCorp company, and on a longer-term scale, we aim to achieve carbon neutrality by 2030. We have numerous projects to support this aim including removing single use plastic from our operation and brands. For our plants, we are looking at continuous improvement policies, based on people and worker behaviours, with a fast movement to Industry 4.0. The combination of each of these developments will help create a strong future for an organization that is efficient and flexible," he states.
Dominique concludes on an optimistic note, highlighting that the future for Colart is just as bright and vibrant as the paints it creates. "The future is in our hands. We predict many possibilities to do better and be more efficient in order to remain at the top of our game. Our framework, 'people, planet, profit', will remain our key compass, and will provide an extra energy boost to take on the new ideas and projects we'd like to bring to the business in the coming years. If we remain on our current trajectory, the business could, in the best way possible, look entirely different in five years' time."
Colart
www.colart.com/en
Services: Art materials manufacturer