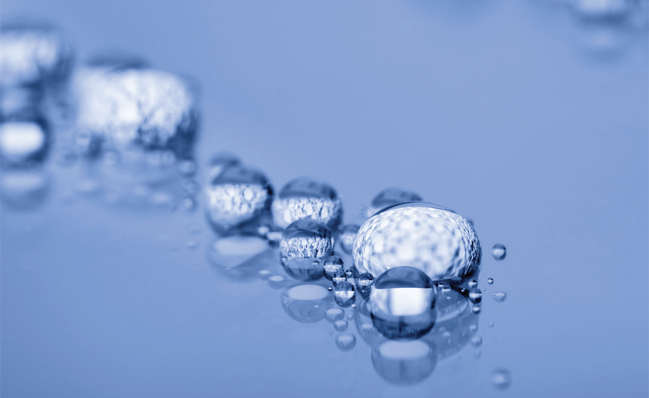 A strong coating
As it continues serving the market with a robust reputation, leading surface treatment company Collini is establishing strong manufacturing processes to keep up with growing demand.
With 115 years of history behind it, it is no wonder that family-owned Collini GmbH is a leader in the European surface treatment industry. Through a series of acquisitions and successful organic growth, the company now operates from 12 sites in Austria, Switzerland, Germany, Italy, Romania and Russia, employs 1400 people and last year turned over a record 181 million euros in sales. Split into three divisions Collini specialises in electroplating, hot-dip galvanising and powder coating to offer a wide range of surface solutions. This is then enhanced by a heavily customer orientated service to innovate and develop new solutions to improve customers' products.
Indicating the sheer volume of Collini's operations and recent success are a number of facts. Last year the company used 4000 tonnes of zinc, 600 tonnes of nickel, 1000 tonnes of copper, 200 tonnes of powder and paint, and 200kg of gold to facilitate a broad range of applications. As such, it delivered 200 million kilograms of parts to over 6000 customers and its trucks distributed products over a distance of five million kilometres.
The company's stated goal reads: "The ultimate satisfaction of the specific needs of our customers. We do not sell products; we offer complete and target-orientated applications." By understanding its customers' needs, Collini heavily focuses on assisting and challenging its customers to help improve their competitiveness in their respective markets. With a commitment to continuous improvement it also ensures to learn and adapt to further its lead in surface technology. To facilitate this development Collini operates around a set of core values: diversity of people, partnership, product innovation, social responsibility and ownership.
Innovation is a key part of Collini's operations and CEO, Johannes Collini highlights his personal commitment to ensuring this is driven by the company: "I see my task to develop visions, formulate clear objectives and to take the right measures to achieve them," he says. "When we develop new solutions, the company relies on the co-operation of universities in Kiev, Moscow and Copenhagen, as well as a research centre in Wiener Neustadt."
One example that particularly demonstrates the level of highly technical innovation delivered by Collini has recently gained a very high profile. The European Space Agency's Rosetta spacecraft, which dropped the Philae Lander on to a comet in November 2014 after over ten years of travel, incorporated surface technology provided by Collini. Several components of the probe's 'Rosina' spectrometer were made from a special titanium alloy and coated in gold by Collini. The gold coating on the surface provided the functional qualities demanded by the extremities of space travel in terms of conductivity and protection against thermal radiation. During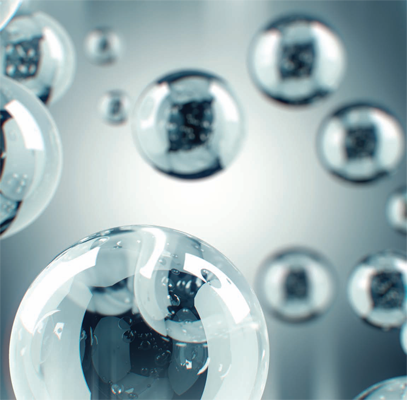 the development of this specialist coating, Collini's product underwent numerous tests to guarantee a successful mission in extreme temperatures under a vacuum.
To achieve this level of flexibility and also keep up with growing demand in the market, the company has also invested in innovating its manufacturing processes. As such in Collini's Biel factory, which processes electrical applications on four reel-to-reel plating lines, the company has implemented a five-day factory process on its journey to become a leaner company with shorter lead times. The five-day factory process ensures that products are processed and delivered in five days from the point of order. "We try to solve problems and not just offer products. We want to co-operate with our customers on a different level in order to be the best in this area," explains Head of Plant Maintenance at Biel, Ivan Stojanovic. "The challenge here is that in order to implement the five day factory we need to think like a world leader and consistently process products in an optimised way."
This supports a programme of continuous improvement across the whole of Collini's manufacturing capabilities, which includes over 60 automatic coating lines. By striving for lean manufacturing in all aspects the company is able to eliminate processes and adapt to invent new ways of meeting its customers' requirements. "Already today we are able to improve the throughput time considerably to provide optimum support for the customer's site, to think innovatively and then offer to the customer according to their precise need. We guarantee our customers more than just high quality coating," said Ivan.
With such a comprehensive product and service offering, Collini delivers a highly regarded solutions package to the global market. Since 1990, turnover has increased seven-fold from 25 million and employee levels have risen from 400 to 1400 in order to keep up with the company's success. With a number of awards under its belt, such as the VN Economic Prize, awarded by the Vorarlberg state in 2015, and a reputable apprenticeship scheme in place, Collini's growth and success looks set to continue. To achieve this the company continues its dedicated focus on driving innovation into the market, working towards a lean manufacturing process and delivering high quality products to its customers.
Collini GmbH
Products: Provider of surface treatment solutions for metal and plastic
Sites: 12