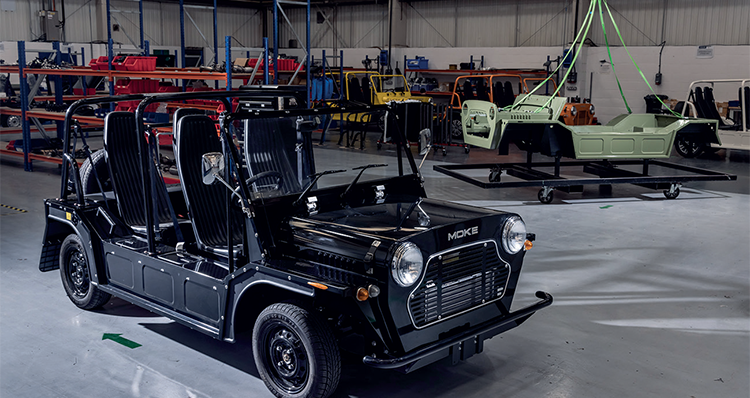 This significant investment signals long-term commitment to the growth of the brand, and UK cars are now available to order.
The complete move back to the UK has been made possible by UK government grant funding from the Niche Vehicle Network, alongside the recent trade deal which allows UK automotive businesses tariff-free access to EU markets, based on defined rules of origin. It also follows strong demand for what is rapidly re-emerging as the ultimate beachfront and country estate vehicle. This has led to the creation of key commercial jobs to guide the brand through its next growth phase, including expansion into international markets.
Since the brand was revived in 2017 by MOKE International, the company's designers have created special editions celebrating the marque's heritage. In July 2021, the brand invited its customers to 'go commando' with a limited edition 'Military Spec' collection evoking the car's original brief to design legend, Sir Alec Issigonis, to create a vehicle robust enough to be thrown from an aeroplane for behind enemy lines operations.
Today's MOKEs remain true to the look and feel of the original, with a particular focus on maintaining the sense of fun and freedom that has endeared the car to so many for more than five decades. Updates include a new four-cylinder fuel-injected engine, uprated suspension, braking and the option for either an automatic transmission or manual for the more engaged driver.