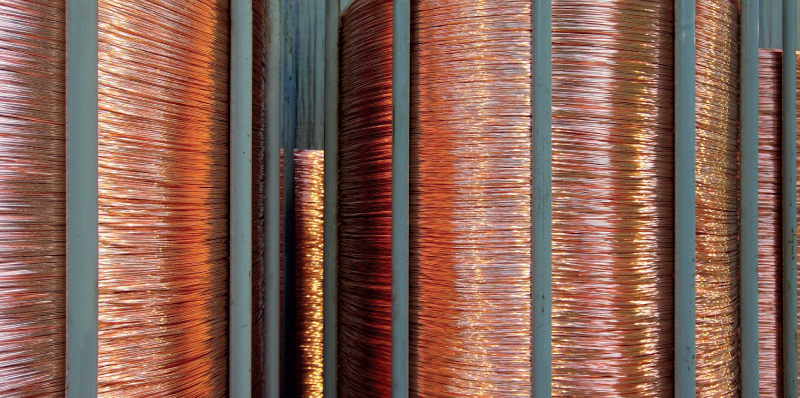 Based in Colorado Springs, US, the Carrio Cabling Corporation designs, engineers and manufactures custom moulded cable assemblies for global medical and military markets. The manufacturer has been looking for new ways to identify assembly line bottlenecks and deliver a clear audit trail to satisfy regulatory requirements. After some research, it came across WorkfloPlus which when integrated with tablets on the factory floor can help streamline its manufacturing processes for better connected working.
In 2018, the Carrio Cabling Corporation agreed to a trial with Intoware to see how quickly it could digitize its paper-based assembly processes into WorkfloPlus to help track its productivity rates and help deliver a thorough audit trail. It was estimated that it would take between nine to 12 months to fully train its operators and deploy WorkfloPlus throughout the business.
With 28 assemblers working on several customer orders at any one time, it's common for one assembler to change between multiple operations within a particular assembly several times a day, each with their own procedures. In fact, they found WorkfloPlus so quick and easy to use that half of the assemblers were trained and using the software platform in just six weeks.
Miles Carrio, Senior Manager, Carrio Cabling Corporation commented: "We quickly found that WorkfloPlus automatically compiles data faster and with greater accuracy than if our assemblers were to manually log this data themselves. Since we have thousands of lines that we can build, seeing how quickly we could digitize was key, depending on the complexity we can migrate and digitize an assembly in just 20 to 90 minutes.
"Initially our assemblers were hesitant to any change to their existing approach, but they quickly found using WorkfloPlus to have major benefits over the paper-based processes. The great thing about it is that they can build a workflow in five minutes, upload it and try it out then and there. So, it's incredibly easy to test, iterate and improve."
The manufacturer was so pleased with the success of WorkfloPlus that it signed a two-year contract with Intoware just 32 days from the start of the trial. WorkfloPlus replaced existing paper-based build procedures used on the factory floor with a tablet for each assembler. As previously there was one large document for each assembly line that was shared, so it was at risk of being lost or subject to unauthorized modifications.
Breaking bottlenecks with real-time data
The custom-built data dashboard in WorkfloPlus offered a data feed that can be analyzed in real-time, so managers are able to generate hourly data reports with a level of insight that was never previously possible, so individual assembler rates can be easily compared and contrasted to help improve efficiencies and crucially, prevent future production bottlenecks.
It also ensured a thorough audit trail that satisfied customer and regulatory needs, as an ISO manufacturer Carrio Cabling required a clear audit trail demonstrating who built the assembly; when it was built and on what assembly line and finally; what revision it was built to? The manufacturer quickly found all this data could be accessed quicker and with greater accuracy compared to when this data was manually logged.
This just left the problem of how to effectively measure success? "We justified WorkfloPlus on how much it would cost to hire someone to collate this same data; before an individual employee would gather, track the rate of production and what assemblers had built. By automating this work in real-time it simply pales in comparison to what we'd pay an operator to complete the same work, plus we wouldn't get the information as quickly to act on it as required," added Miles.
By digitizing its assembly processes with WorkfloPlus, Carrio Cabling is able to guarantee that its assemblers are always working off the correct documentation; it can automatically create audit trails on individual assembly lines and can quickly find out where production bottlenecks are for improved productivity and efficiency savings.
Intoware
Intoware is a UK-based SaaS company at the forefront of workflow automation via the use of mobile and wearable technology. Its flagship product 'WorkfloPlus' is developed from a mobile first viewpoint, taking advantage of both mixed and augmented reality. It provides the connected worker with an easy-to-use experience, enabling businesses to digitally transform processes and gain rich data capture to make informed decisions.
www.intoware.com