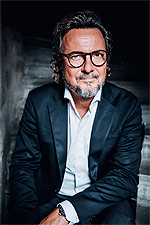 Continue the fight against Covid-19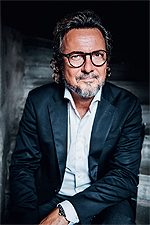 To test its effectiveness, LightLab Sweden partnered with SAES Group and the University of Siena, Italy. The study uses a prototype of a real consumer product and shows that PureFize can be used to inactivate any SARS-CoV-2 presence (>99.9999 per cent) on items that consumers use every day. The results will be submitted to a scientific journal of public health.
"I am very proud that we now can present PureFize. Many companies on the market state that their products inactivate SARS-CoV-2 from surfaces, but few have actually conducted scientific tests with their products. Scientific validation is something that is very important to us. The effectiveness of PureFize has now been validated by the University of Siena. PureFize makes it possible to bring UVC into everyday life in a safe and sustainable way. We aim to raise the standard for UVC disinfection and show that PureFize can be effective in inactivating bacteria and viruses but also sustainable in minimizing the impact of the technology on the environment," says Rune Torbjörnsen, CEO at LightLab Sweden.
The PureFize technology is now being extensively launched and is ready to be shipped globally.
Digital transformation program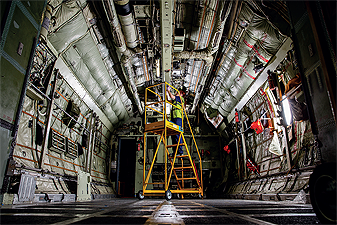 To ensure visibility and control over mission-critical business processes such as manufacturing and maintenance, repair, and overhaul (MRO), international defense manufacturer and service provider Marshall Aerospace and Defence Group turned to global enterprise applications company IFS for a comprehensive enterprise applications platform.
UK-headquartered Marshall is a leading provider of managed services, integrations, and technologies for the global aerospace and defense (A&D) sector. Having embarked on a group-wide initiative to increase agility, competitiveness, and profitability, the company needed an enterprise applications suite that could scale with its manufacturing line of business and at the same time eliminate information silos and process inconsistencies across its divisions and sites.
Following a competitive bid process, Marshall selected IFS Applications 10 as it offered comprehensive and robust support for its complex project and composite manufacturing business, together with an MRO solution for heavy maintenance for its Hercules C-130 and other aerospace & defense customers.
By standardizing processes with IFS, Marshall is able to monitor and analyze all business data from a centralized location while benefiting from a modern platform for support activities. The IFS solution is used throughout the value chain, from first contact with customers to estimating, planning, project management, production, shipping, MRO and in-service support activities. The company also leverages the IFS platform to manage all suppliers and contractors and to address complex trade control requirements of the international defense industry.
US investment
Lonza has announced additional investments in its oral drug product development and manufacturing capabilities at its Tampa, FL site. Capability for formulation development has been enhanced with the upgrade of drug product development laboratories for highly potent material handling. Dry granulation processing has been expanded and standardized with the addition of Gerteis roller compaction equipment. The new roller compactor will be equipped with high containment and adds to Lonza's integrated highly potent API (HPAPI) value chain across drug substance, particle engineering and specialized drug product.
Robert Beland, Managing Director, Lonza Tampa said: "The ability to safely and efficiently handle HPAPI is increasingly critical to effectively partner with our customers, especially those focused on cancer therapies. The new roller compactor complements the capabilities of both the Tampa site and our overall network for product development and manufacturing based on HPAPI."
Planning solution
Panasonic Corporation and Blue Yonder have announced that Panasonic's Mobile Solutions Business Division (MSBD) has implemented several Blue Yonder Luminate Planning solutions focusing on sales & operations planning. Part of Panasonic's Connected Solutions Company, MSBD manufactures and sells the 'Lets note' brand of notebook PCs for enterprise users in Japan, and the TOUGHBOOK brand of rugged mobile computers which are sold around the world. The company provides customized products to enterprise users with high quality and close customer service. However, providing a wide range of customizable models resulted in long lead times and difficulty in calculating available to promise (ATP). With Blue Yonder's Luminate Planning solutions, MSBD expects to shorten lead times for product deliveries to enterprise customers, expedite ATP time and reduce inventory disposal losses. MSBD will also realize increased accuracy of its global supply chain operations, which previously had relied on labor-intensive coordination of planning management systems that differed by region.
Perfect package


Quadient, a leader in helping businesses create meaningful customer connections through digital and physical channels, is to supply retail giant, Frasers Group, with its latest CVP Everest fit-to-size automated packaging system – capable of tailor-making 1100 right-size ecommerce packages per hour.
Frasers Group will use Quadient's most advanced automated packaging system to build exact-sized packages for individual ecommerce orders, single or multiple items, across its premium brands.
The CVP Everest is to be installed in early 2021 at Frasers Group's distribution centre in Shirebrook, Derbyshire. Three separately branded cardboard feeds to the machine will enable the retailer to pack multiple brands in one seamless flow.
Michel Piotrowski, Head of Automation at Frasers Group, says: "The customer experience is of critical importance to us and the quality, sustainability and performance of the packaging we use plays a major part in the customer's perception of our brands. The CVP Everest delivers on our principle goals – to reduce waste by producing premium packages that are perfectly sized to the order, to use sustainable packaging materials and to improve vehicle utilisation by getting more packages into a vehicle, which in turn reduces our CO2 emissions."
Jo Bradley, Business Development Manager for Quadient in the UK, says: "We are delighted that Frasers Group has decided to adopt our most advanced packaging system, the CVP Everest. Environmentally aware consumers are increasingly choosing to buy from retailers that demonstrate their commitment to the environment. Making each package the exact size needed to firmly hold and protect the ordered items cuts down on wastefulness of materials and the high carbon-cost – and financial cost – of transporting air."
The CVP Everest is a high speed automated packaging solution. The system measures, constructs, seals and labels each parcel in a seamless process – reducing package volumes by up to 50 per cent, cutting cardboard usage by 30 per cent and eliminating the need for void fill. As the CVP Everest makes each package specifically to the size of the individual order, the customer experience is enhanced and trailer volumes are massively reduced – saving transport costs and CO2 emissions.
Technology advancements
NAWA Technologies, a pioneer of next-generation energy storage systems, has further cemented its position as one of the world's leading technology innovators, with the announcement of NAWA America – a new US-based company focused on industrializing advanced composite materials.
Based in Dayton, Ohio, NAWA America will bring multifunctional ultra-strong composites to market; game-changing materials based on unique, proprietary technology, aimed at sectors including automotive, aerospace, renewable energy, space, defense, sporting equipment and consumer and luxury goods.
NAWA America has been created by the acquisition of the assets of the US leader in VACNT for composite applications, N12 Technologies. N12 began developing its own two-step patented VACNT growth process in 2014 and became experts in VACNT-enhanced composite materials. Over a similar period, NAWA Technologies has developed its own single-step VACNT growth process, applying the unique properties of VACNT to its high power and high energy ultracapacitors, but also recently as one of the fastest electrodes for lithium batteries and hybrid systems, as debuted by its NAWA Racer.
NAWA America's objective will be to significantly widen the range of applications of multifunctional composites, engineering truly next-gen materials and substantially scaling manufacture. Its immediate focus will be on a bringing a new materials concept, NAWAStitch, to mass market.
Pascal Boulanger, Founder of NAWA Technologies, Chairman of the Board and CTO said: "We have been aware of N12 Technologies' exceptional work for many years; I am delighted the opportunity has arisen to acquire its activities, develop the technology further and bring it within our portfolio."